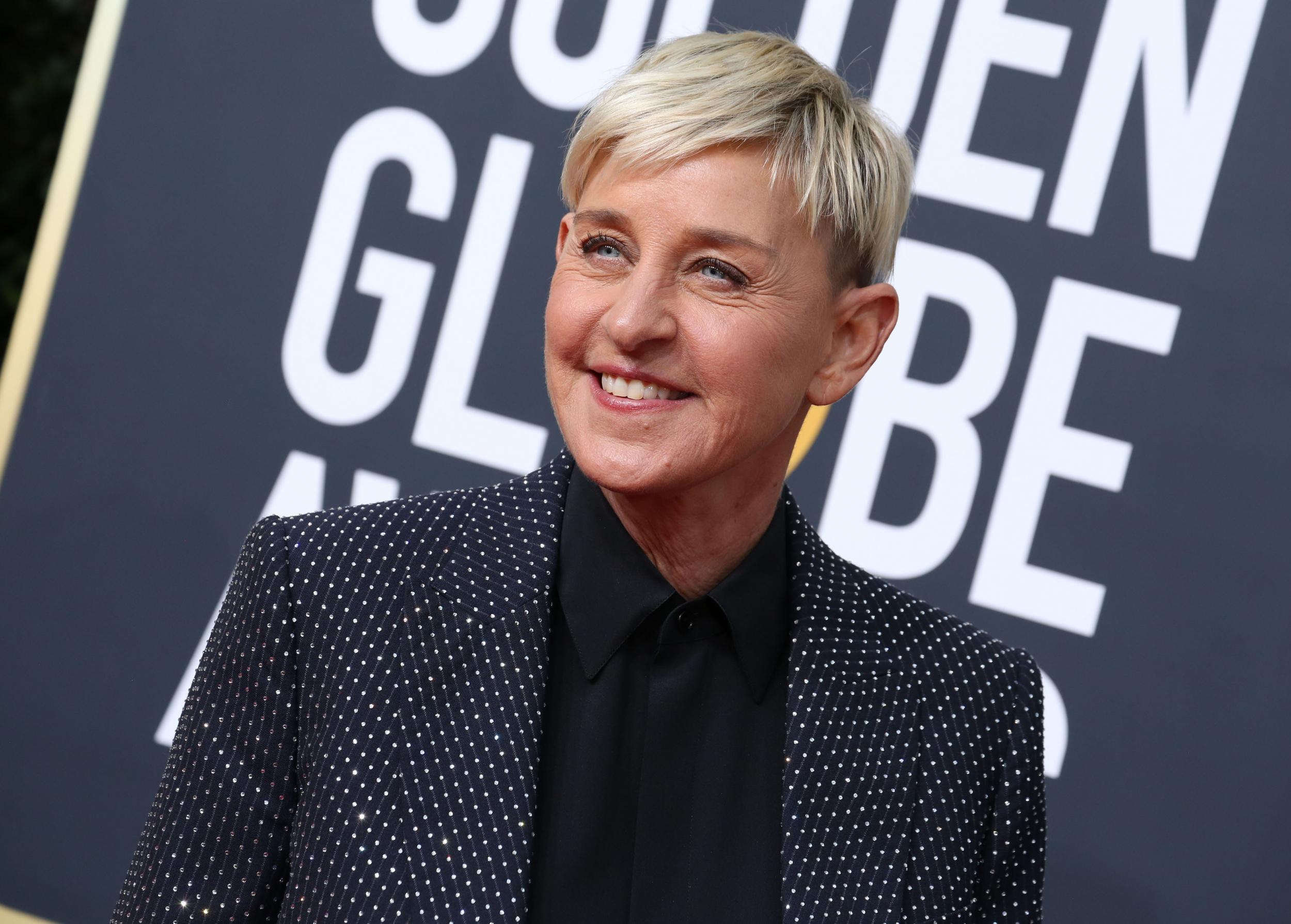 More people are coming forward to detail their experiences on The Ellen DeGeneres Show amid investigations into allegations of bullying and harassment of staff members.
The popular chat show is currently undergoing an internal investigation after a Buzzfeed report cited multiple former employees who claimed they had experienced racism, bullying and sexual harassment.
Former Australian TV executive and radio host Neil Breen has now claimed he was told not to look at DeGeneres during one encounter with her in 2013.
He told 4BC, on which he hosts a breakfast show, that DeGeneres was initially meant to co-host the Today show during her tour of Australia, but the plan was changed by her team.
It was then agreed that she would do an interview with reporter Richard Wilkins in Melbourne, meaning the show had to pay the costs of moving from Sydney.
"The producer called us aside and said, 'Now, Neil, no one is to talk to Ellen. You don't talk to her, you don't approach her, you don't look at her. She'll come in, she'll sit down, she'll talk to Richard, and then Ellen will leave,'" he said.
He claimed that the staff "walked on eggshells" around her but was unsure if the alleged rule about not looking at DeGeneres came directly from her, "because I never got to talk to her".
"I have no idea whether she's a nice person or not, I wouldn't have a clue. But I can tell you the people who work with her walked on eggshells the whole time. We're there to do an interview to promote what she's doing, but you can't look at her? Someone get real."
Back to the Future star Lea Thompson recently backed up the claim that Ellen DeGeneres' "mean" behaviour is "common knowledge" in Hollywood.
On Thursday (30 July), Everybody Loves Raymond star Brad Garrett said that he "knows more than one who were treated horribly" by the US host months after numerous allegations of on-set mistreatment came to light.
Garrett appeared on The Ellen DeGeneres Show six times between 2004 and 2007.
Thompson, who played Lorraine Baines-McFly in the 1980s trilogy, shared a report of Garrett's comments, stating: "True story. It is."
DeGeneres recently broke her silence about the reports with a note that said she wanted the show to be a place where "everybody would be treated with respect".
"Obviously, something changed, and I am disappointed to learn that this has not been the case. And for that, I am sorry," she wrote.
DeGeneres appeared to deny knowledge of any negativity behind-the-scenes, claiming that people who work with her were "speaking on my behalf and that has to stop".
"As someone who was judged and nearly lost everything for just being who I am, I truly understand and have deep compassion for those being looked at differently, or treated unfairly, not equal, or – worse – disregarded," she wrote.
"To think that any one of you felt that way is awful to me."
A Warner Bros statement said: "It was important to both Warner Bros and Ellen that as many people as possible attached to the program could be heard. The Ellen DeGeneres Show is, and has always strived to be, a place that brings positivity to the world.
"And though not all of the allegations were corroborated, we are disappointed that the primary findings of the investigation indicated some deficiencies related to the show's day-to-day management. We have identified several staffing changes, along with appropriate measures to address the issues that have been raised, and are taking the first steps to implement them."
The statement concluded: "We are confident this course of action will lead us to the right way forward for the show."