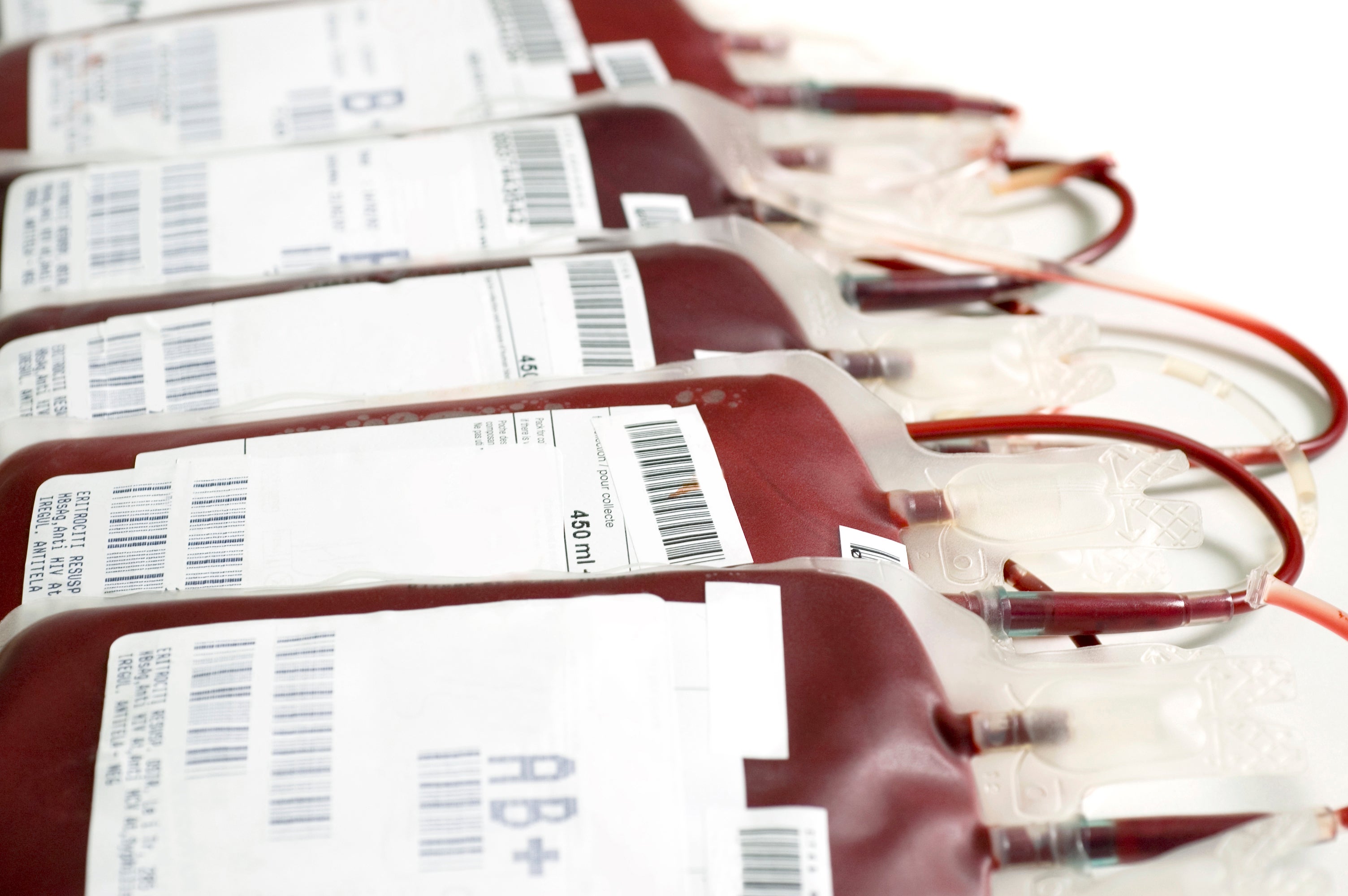 A new documentary is set to detail how the UK was warned about risks of a haemophilia treatment that led to thousands of patients being infected with HIV and Hepatitis C.
Letters were sent to the UK officials warning of potential dangers of using blood imported from the US, the upcoming ITV film claims.
Thousands of patients were infected with HIV and Hepatitis C through contaminated blood products in the 1970s and 1980s.
Many of those affected by the scandal were receiving treatment for haemophilia.
The UK was struggling to get enough Factor VIII – a clotting agent made from pooled human blood plasma used as treatment – and imported supplies from the US, who would pay people to give blood.
A new inquiry into the scandal has been launched, after campaigners claimed previous ones were whitewashed.
In Cold Blood, an upcoming ITV documentary, hears victims and families speak about how they were affected by the scandal.
The film – due to be aired on Sunday night – also explores claims warnings were systematically ignored, as well as accusations of a "cover-up".
The film shows a letter from a US official to a UK haemophilia expert warning of Aids diagnoses among haemophiliacs in the US who had received Factor VIII, adding: "I suspect it is a matter of time before you begin to see cases in the United Kingdom."
Professor Arthur Bloom – the receipient – wrote months later about "unduly alarmist reports on Aids", according to the documentary.
In the same year, it was recommended to the UK's Department for Health all blood products donated in US after a certain date should be withdrawn until more was known about the AIDS risk.
It "fell on deaf ears," campaigner Jason Evans, who lost his father to HIV/Aids, claims
The contaminated blood scandal has been labelled the worst treatment disaster in the history of the NHS.
"I think when you look at this in terms of the numbers, thousands infected, well over 1,500 dead, when you compare it to all the other national disasters – Hillsborough, the Birmingham bombings, Grenfell – the scandal that happened with the Factor concentrates eclipses all of them combined," Mr Evans says. "Yet it has never had that recognition."
The Infected Blood Inquiry, which is being led by former High Court judge Sir Brian Langstaff, heard evidence from Lord David Owen, a former health minister, earlier this week.
He said the UK should have acted "a lot earlier" to ensure it was self-sufficient in blood products and avoid the risk of imported versions carrying hepatitis and HIV infection.
The Department for Health and Social Care has been approached for comment.
Additional reporting by Press Association