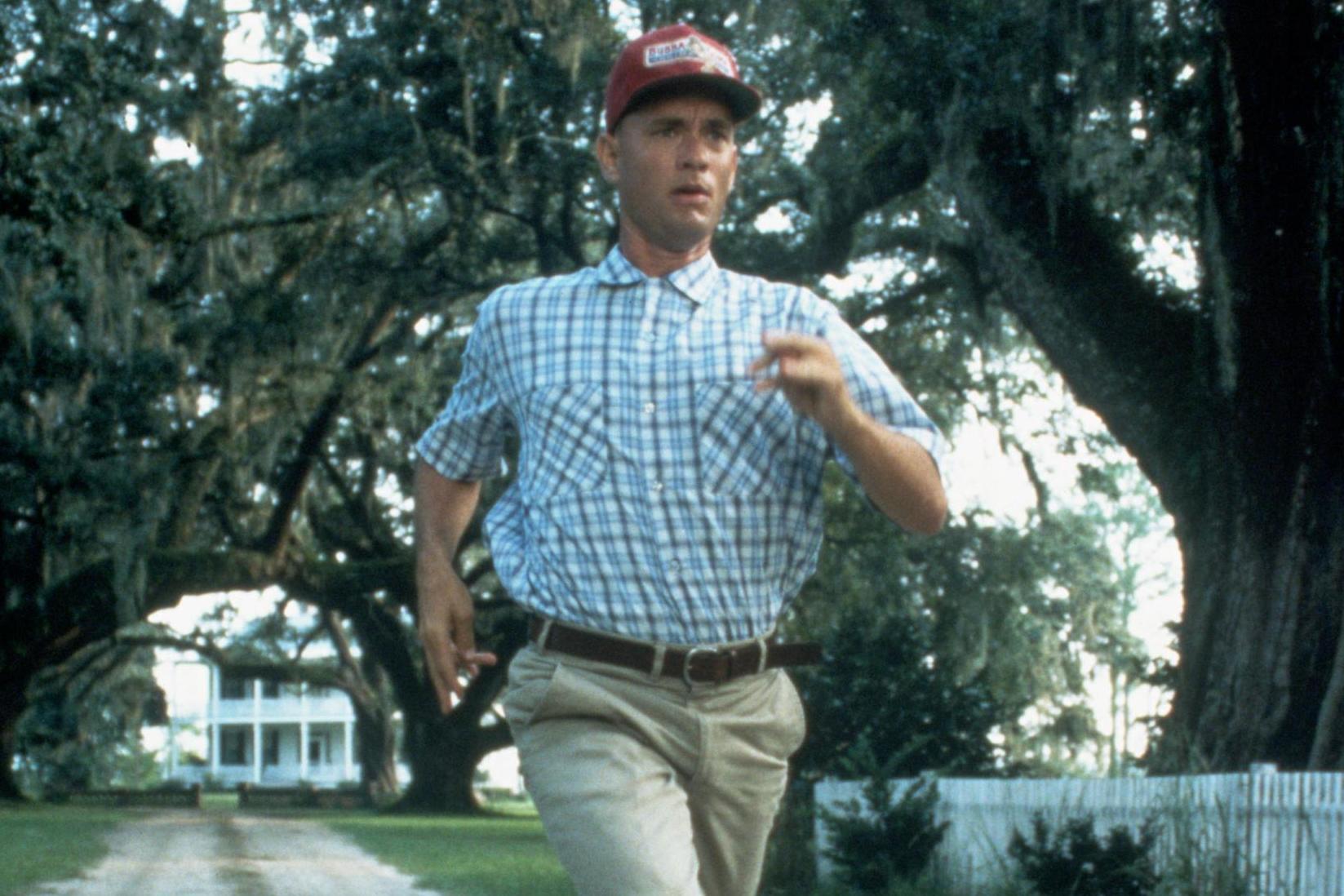 Twenty-six years after Forrest Gump stole movie lovers' hearts with its titular character's earnest charm, Tom Hanks has revealed which iconic scene almost never got made.
In a new interview on In Depth with Graham Bensinger, Hanks explained that Paramount initially refused to fund the sequence in which Gump becomes a national legend by humbly running across the US. The studio claimed it was too expensive, so director Robert Zemeckis hatched a clever plan with Hanks to fund it themselves in return for more of the movie's profits.
"The studio said, 'We can't afford it, you're not going to do it,'" Hanks, 64, recalled. "And Bob said, 'It's too important a part of the movie just to cut, we can make this work.' And they said, 'No you can't.'
"'He said, 'Well, this run is going to cost X amount of dollars,' and it wasn't cheap," the actor continued. "He said, 'You and I are going to split that amount.'"
The gamble paid off. By working out a deal where Hanks and Zemeckis would pay for the scene in return for a larger chunk of the film's box office earnings, the actor and director struck gold. Forrest Gump grossed $683 million, and Hanks pocketed an estimated $65 million after the film became a critical and cultural behemoth. The instant classic went on to win six Oscars, including Best Picture, Best Actor for Hanks, and Best Director for Zemeckis.
Elsewhere in the interview, Hanks dropped one other notable Forrest Gump tidbit: He didn't immediately settle into the character's quirky personality. In fact, the first three days of shooting were totally scrapped.
"Bob said, 'Look, I know what you are trying to do. I know how nervous you are and how self-conscious this can be before we get into the groove. But we're not going to use any of these first three days because I don't think you've got it. You haven't got the character,'" Hanks said. "And I said, 'I don't. You're right.' And he just said, 'Don't try so hard.' And from that, everything settled down in a moment's notice."