It was a moment that Mason Mount sees as important in his career, and could well prove a juncture in the destination of the FA Cup this season. It certainly gave an insight into Frank Lampard's managerial career and approach.
That was half-time in the quarter-final against Leicester City, with Chelsea drawing 0-0 and looking sluggish. Lampard's response was to haul off three of his youngest players in Billy Gilmour, Reece James and Mount. They went and won 1-0 through substitute Ross Barkley, the 21-year-old Mount watching on, and chastened.
While Mount is endearingly expressive and excited for most of his interview ahead of Saturday's FA Cup final, one of the few times he goes a little quiet is when he's asked how his manager spoke to him at that moment.
"He is massive on the competition side of things," Mount says. "One minute he can put his arm around you, you have been doing well. Then, if he doesn't think you have, he will take you off and you will know about it. He has definitely got that side to him, and we've seen that side to him. I had a chat with the gaffer and learned something. It taught me a lesson."
That might be one reason why Mount only gives himself "seven out of 10" for his season so far, although he mostly puts that down to other numbers.
"I always speak to my dad before a season starts and we set goals. One of those was 10 goals, so we haven't reached that. Seven goals and five assists. Dad's very hard on me and is my biggest critic so 10 is always going to be the target. He has said that my whole life. If you are averaging 10 goals as a midfielder, you are having a good season."
The reality is that Mount is having a good season anyway – very good for someone in just his third season of first-team football and first with a major club. He even admits himself that he is probably ahead of schedule.
"Before this season I had no expectations of how many games I was going to play or be involved in. Looking back if you said I would play 50 plus games I would be so surprised."
That he managed it is testament to his character as much as his ability.
"It was always my goal to come back after two seasons out on loan, and give it my best shot and fight for a position. You know how much competition there is in the squad and I was ready to show I was ready. I've learnt so much."
There are some images that emphasise Mount's progress even better than the numbers.
The first is the young midfielder as a nine-year-old, that adds a touch more mystique to this Saturday for Mount. That was when he was at Wembley for this same fixture, to watch the club he supported – Portsmouth – lift the FA Cup in 2008. He had also been there the year before, to watch the club he was already playing for – Chelsea – lift it by beating Manchester United in 2007.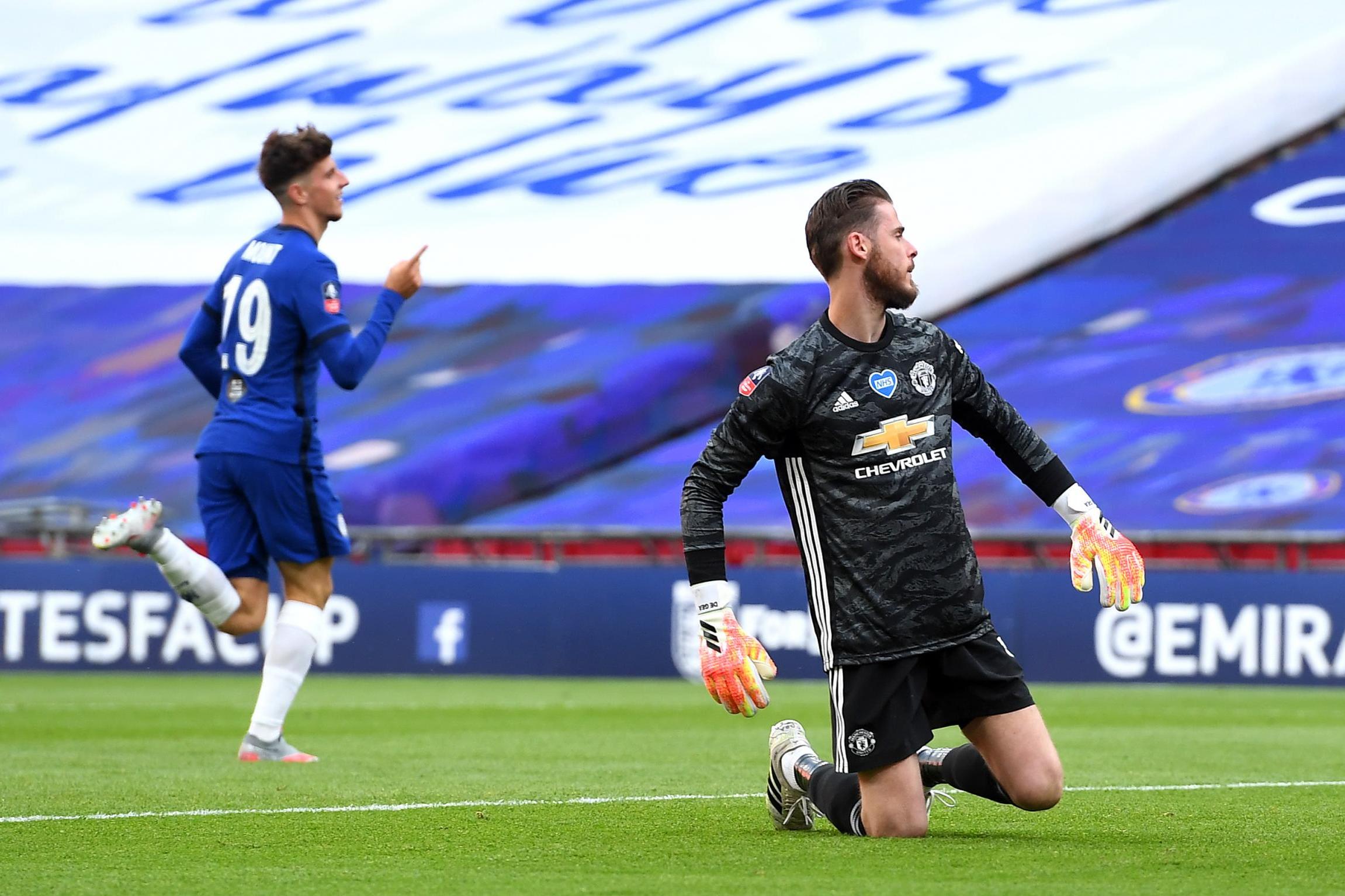 It was one of many trophies in that era for the London club, unlike Portsmouth. That's what makes Mount more aware of the prestige of the competition. It also makes him all the more conscious of the Covid-19 restrictions.
"As a kid and a fan, I went to a final and saw my home team win the competition, and how much it meant to me to see them win it. I know what it means to a fan to see your team win the FA Cup.
"I was a big fan of the likes of [Sulley] Muntari, [Niko] Kranjcar, Crouchy… there were loads, I didn't really have one stand out one. I liked a lot of the players that played there and a lot of the big players that moved on to join bigger teams as well.
"Those are brilliant memories, as a Portsmouth fan, going there to watch them win. So I want to do it for the fans that can't be there and are watching at home.
"They're throwing a big party at home with all my family, so hopefully we can win the game and they will be celebrating at home, all in Chelsea kits, with flags and everything. All my family would love to be at the game but that's not possible so they will all get together and watch it at home."
The hope is it brings another image, that of Mount scoring, and all the better if it's a free-kick. He scored his first set-piece for Chelsea against Wolves last week, and it immediately saw footage do the rounds of the younger Mount – at around the same age he was going to those cup finals – hitting an almost identical goal.
"Yeah, I've seen that," he laughs. "I remember the training session. It's scarily similar to what I scored when I was younger. When you put them side by side... it was a special moment. We were all just taking free-kicks, I stepped up, we were talking about the [Cristiano] Ronaldo technique, that's something I was always looking at and working on.
"It's a very tough technique. Me being a young boy watching David Beckham and Ronaldo scoring all these free-kicks, I was in awe watching them do it, and that was always something that I loved, taking free-kicks, and I've always wanted to score free-kicks, so yeah, I've worked on it for a very, very long time. It doesn't always come off, as I said, it's a very difficult technique, but when they do it feels brilliant, and it feels like all the hard work definitely pays off."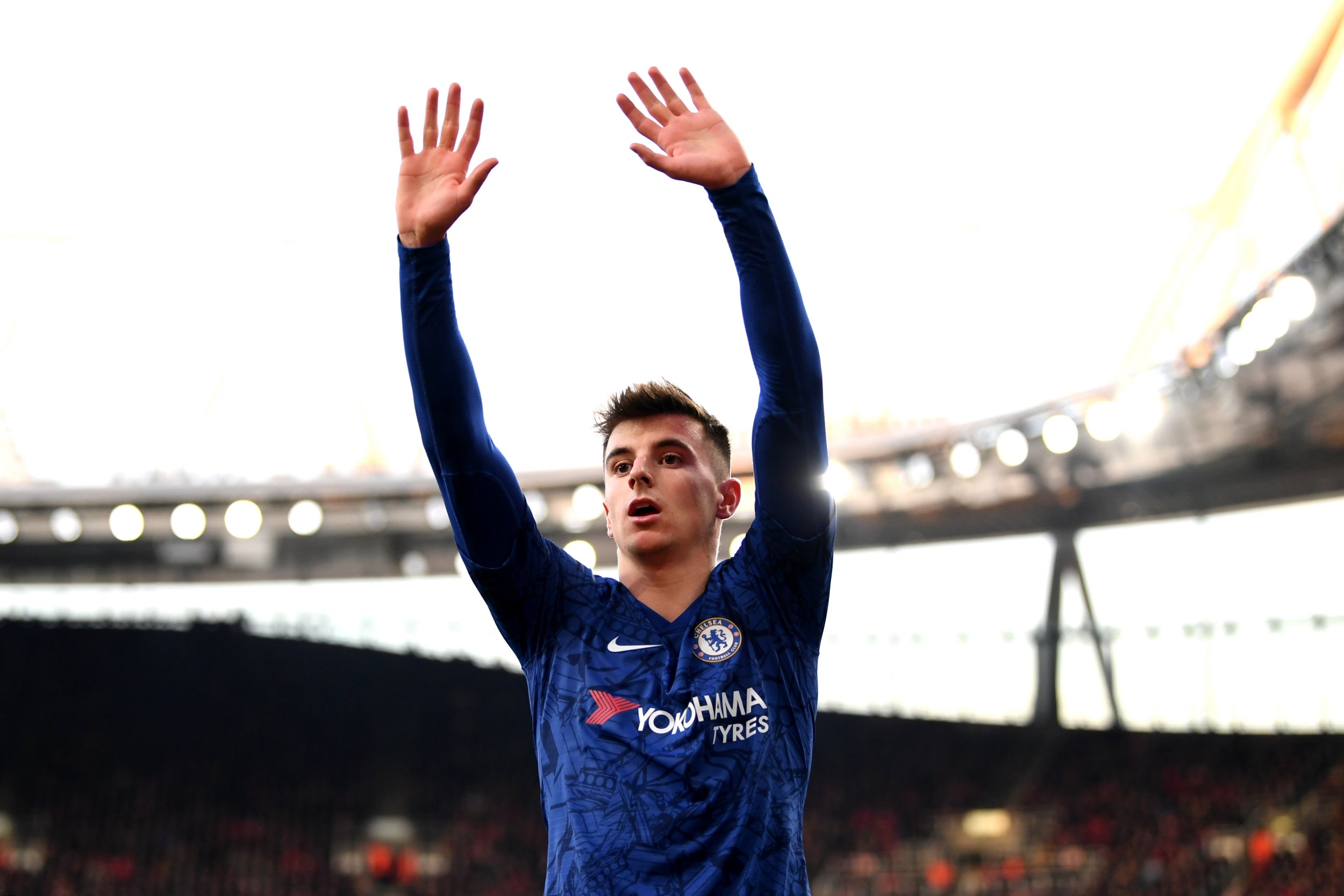 That's an attitude that Lampard can relate to, and is where the warmer side of the manager's coaching is revealed.
"He has given me a lot of confidence to go out there, express myself and play my game. And in some games I have shown that. As a younger player coming through and speaking to him you can get a lot of confidence from that. You can see that from a lot of the younger players this season."
Mount – who says he still very much feels "part of the academy" – believes there was another element that aided his development. It is actually one that has provoked a bit of debate over the years. That was his time spent as one of many Chelsea loanees at Dutch club Vitesse Arnheim.
"Vitesse was a brilliant decision and a brilliant loan. To go out and learn about a different kind of football. It's different playing out there. I had to grow up so I learned a lot while I was out there. I am so grateful for what they did and for the player I have become now.
"It's not everyone's cup of tea. It won't suit everyone to go abroad at such a young age. You have to be mentally strong to move away from your family. I was 18 when I moved out there.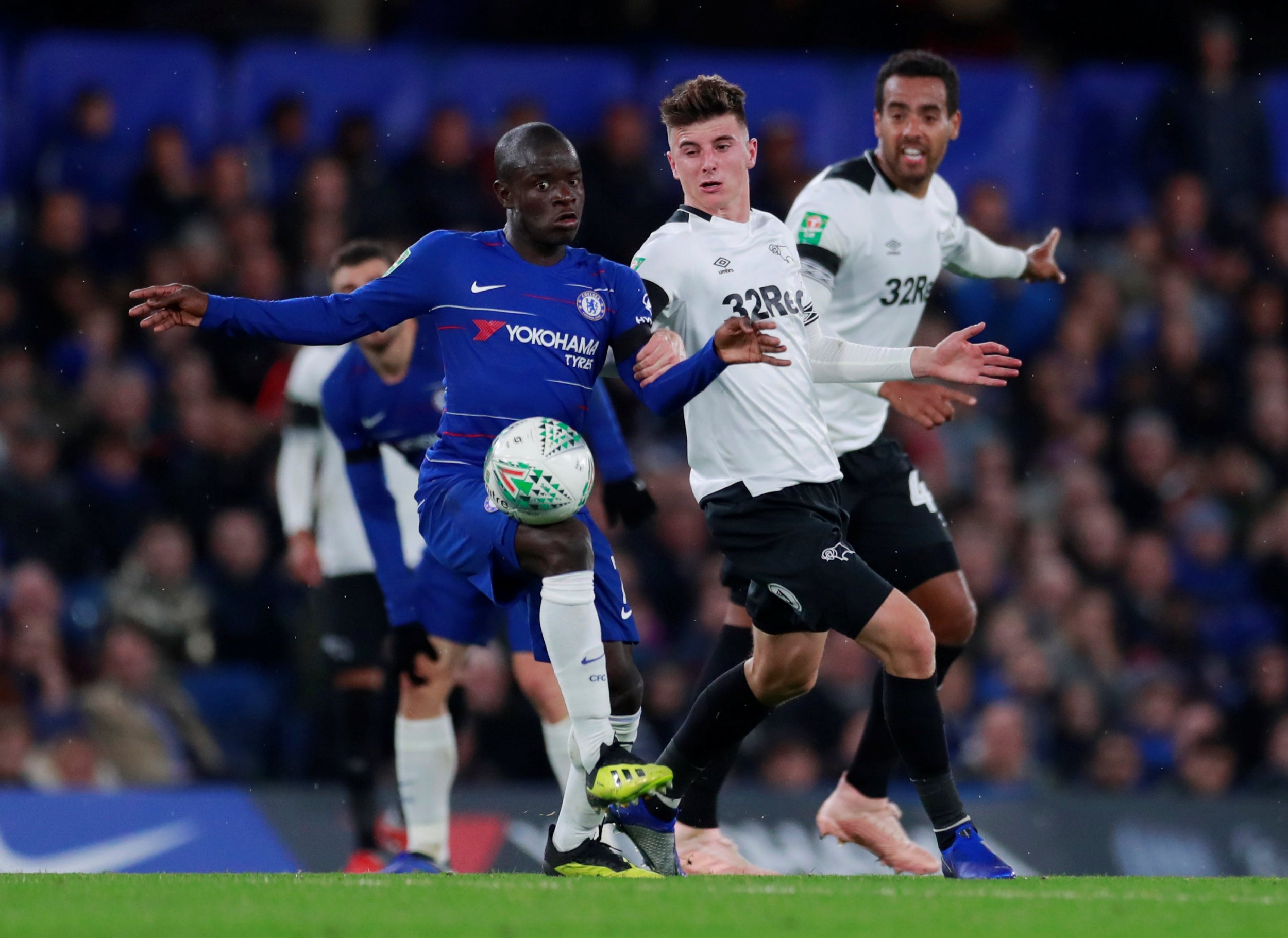 "I was living on my own at the beginning and had to grow up very quickly. For some young players it might not be their way to success or their pathway. That was mine. I chose it. I was dedicated and focused out there. It was definitely right for me but for others it might not be. It really set me up to develop for the next season at Derby."
There was also one particular player that helped him develop at Chelsea. That was the man he will likely run up against on Saturday, David Luiz.
"He was always brilliant with the younger boys coming through the academy. I've got a picture with him when I was probably about 13. He would come over and watch us play and train and he was always brilliant with the younger boys. I always looked up to him. Especially this season when I came back in pre-season I was speaking to him. He has so much experience. As a younger player, speaking with him and being around him I learned so much. I get on very well with David.
"We speak now and again. The last time he messaged me I think it was after a win or I scored and he said 'well done, keep it going'. He messages me now and again. But I'm looking forward to facing him on Saturday."
Saturday may yet change his mark for the season.
"It's not over yet. It can definitely finish with some silverware and that will take it up a bit."
tinyurl
is.gd
v.gd
v.ht
clck.ru
ulvis.net
shrtco.de