I
f there's one thing that seems able to unite people across the political spectrum in Britain, it's hating on the BBC. When #BBCBias trends on Twitter, it is a genuine gamble as to where the tweeters will fall on the political compass, and what they will be angry about. Another occasion where this strange all-party phenomenon reveals itself is the release of the BBC's annual report, which publishes the top-paid stars across the corporation (notably excluding its commercial arm, BBC Studios).
I'm as much a part of this criticism as anyone else. This week, when the annual event rolled around once again, I was reminded of Zoe Wilkinson's observations on it in 2017: "As a left-winger, I was thrilled to discover this morning that people are very angry about income inequality. Even the normally right-leaning Daily Mail and The Sun have published stories – whipping up outrage about an elite class earning more than five times the average UK salary of £27,600." In this case, much like Wilkinson, I kind of love to see it. If you're suddenly angry about millionaires raking in fortunes just for showing up to their jobs – welcome to the club. Just wait until you find out about Jeff Bezos.
If you're unaware of the damage at the BBC, here it is: the top 10 earners all make more than £380,000 – with Gary Lineker and Zoe Ball raking in £1.75m and £1.3m respectively. The resounding question feels obvious: what do any of these presenters do that warrants such an extortionate salary, particularly while 520 staff are being laid off from the corporation in the midst of the pandemic? Yes, they are celebrities, yes, I'm sure the market is very competitive. But I can't help but feel a little overlooked; the highest steady salary I've ever been on is just over one per cent of Lineker's – but I guess a girl can dream.
The salaries of Lineker and Ball, of course, have attracted the most attention this year. Lineker has taken a voluntary 23 per cent pay cut – while agreeing to tweet "carefully" as part of his new contract. The salary drop, which was Lineker's idea, seemed on-brand for his style of political commitment: "generous" in the most, well, generous sense of the word, but in practice, not really all that generous. It felt like "the right thing to do", he told a friend of his decision to reduce his salary to £1.35m.
Meanwhile, many were baffled by Ball's pay rise of £1m since 2019. How did Ball's salary reach the dizzying heights of £1.3m? It's likely to do with the fact that she was filling the shoes of Chris Evans, who left the BBC as a result of public pressure after his £1.6m pay packet came under scrutiny in 2018. Presumably, Ball's salary was ramped up with a view to equal work for equal pay – a practice we should all welcome, particularly in light of the BBC's recent gender pay gap scandal. But considering more than 400 BBC staff were revealed to be on salaries of less than £20,000 in 2017, maybe, just maybe, senior management should re-evaluate the system that gives rise to such striking pay gaps in the first place – rather than just creating more millionaire women.
Nonetheless, millionaire women are a good way to cover up diversity issues that lurk beneath. The year that has passed since the BBC published its last list of salaries has been a contentious one for both race and gender. It included the wildly misguided Naga Munchetty ruling, which reprimanded the BBC Breakfast presenter for describing Trump's "go home" comments as "rooted in racism" – a decision the corporation U-turned on after weeks of public pressure.
In January, the pay gap story further unravelled when presenter Samira Ahmed won an employment tribunal against the BBC, which showed she was paid £700,000 less than Jeremy Vine – apparently not because he was a man but because he had the £3,000-an-episode skill of "a glint in the eye". And in other U-turns, last month it took 18,000 complaints for senior management to apologise for the use of the N-word on the Points West programme, after initially doubling down on the editorial decision. So the BBC will want to get all the mileage it can out of the fact that women make up a greater proportion of the list than previously – and while no people of colour scrape the top 10, director general Tim Davie said 18 per cent of those on salaries of more than £150,000 are from black, Asian and minority ethnic backgrounds.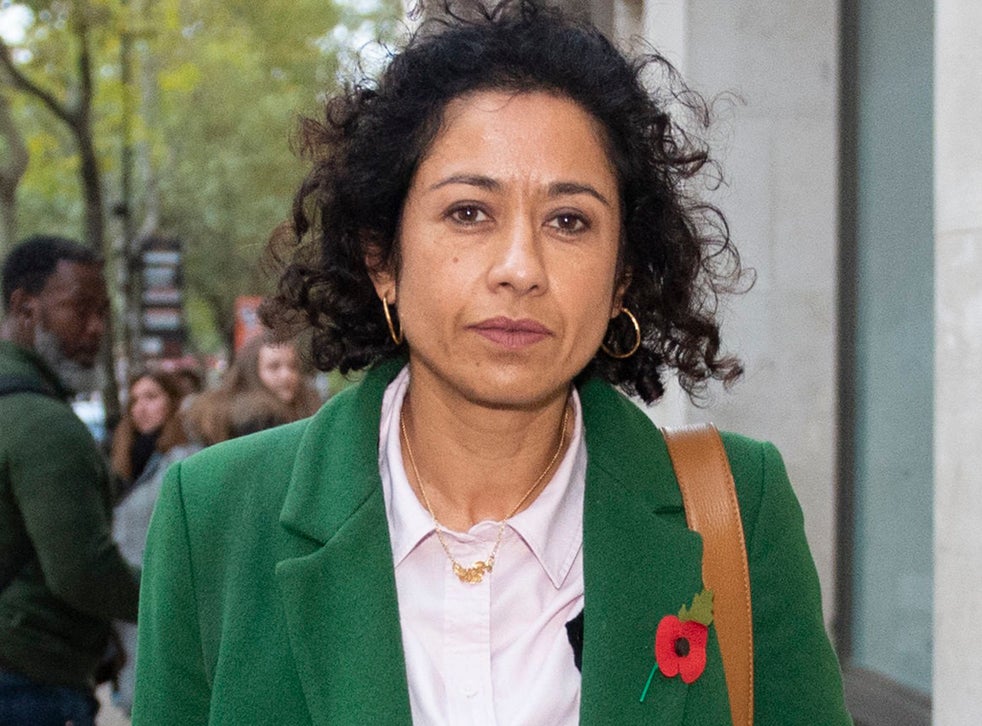 You've got to wonder whether any of that makes a difference to the 520 staff who are losing their jobs – who, if the past is any indicator, are more likely to be from marginalised backgrounds. My last column lamented the Tate and Southbank job cuts, which are taking place despite the fact that both institutions have staff on salaries of more than £100,000, and it appears the story at the BBC is a similar one (if you plonk another "0" on the end of that pay cheque). Although the corporation has publicly stated that their top stars will not be protected from oncoming cuts, so far Andrew Neil is the only one who has seen the axe. So, it seems far more likely that those at the bottom will bear the brunt of cost-cutting exercises. I'm starting to wonder: will any big British institution rise to the challenge of doing something more creative in the face of a crisis? Not today unfortunately – it seems it's business as usual at the BBC.
tinyurl
is.gd
v.gd
v.ht
u.nu
clck.ru
ulvis.net
shrtco.de
tny.im