Celine has paid tribute to the online world of youth in its SS21 men's collection, channelling the style of TikTok stars and "E-boys" in its latest runway show this week.
Given the continued restrictions of lockdown on large-scale fashion shows, Hedi Slimane opted for a similar approach to last month's Jacquemus SS21 show (which took place in a French lavender field) by hosting the show on an abandoned race car track outside of St Tropez.
Instead of a top-down approach to trends, Slimane – who has been creative director of the French luxury fashion house since February 2018 – decided to take grass roots inspiration from young TikTok stars for the collection, which was designed prior to lockdown.
The 12-minute show, titled "The Dancing Kid", had no physical guests and was instead streamed online for viewers around the world. Set to "They Call Me Tiago (Her name is Margo)" by TikTok artist Tiagz, the soundtrack starts sounding like an eighties video game.
Filmed with drones above the deserted race course, models are seen wearing crash helmets, alongside oversized cardigans, basketball shorts and hoodies with messages like "Nail Me To This Wave" (already meme-worthy).
Clashing prints are used as neutrals with Fair Isle jumpers worn over kilts, and leopard hats paired with palm tree motifs, shredded jeans and canvas trainers – it all has the feel of clothes you could pull on after a house party or on a hangover.
Oversized t-shirts are layered on top of striped long-sleeved jumpers – a grunge look, which is only reinforced by most of the models walking hands-in-pockets, with heavy metal jewellery, piercings, painted nails and tattoos on show.
One look even incorporated pizza earrings.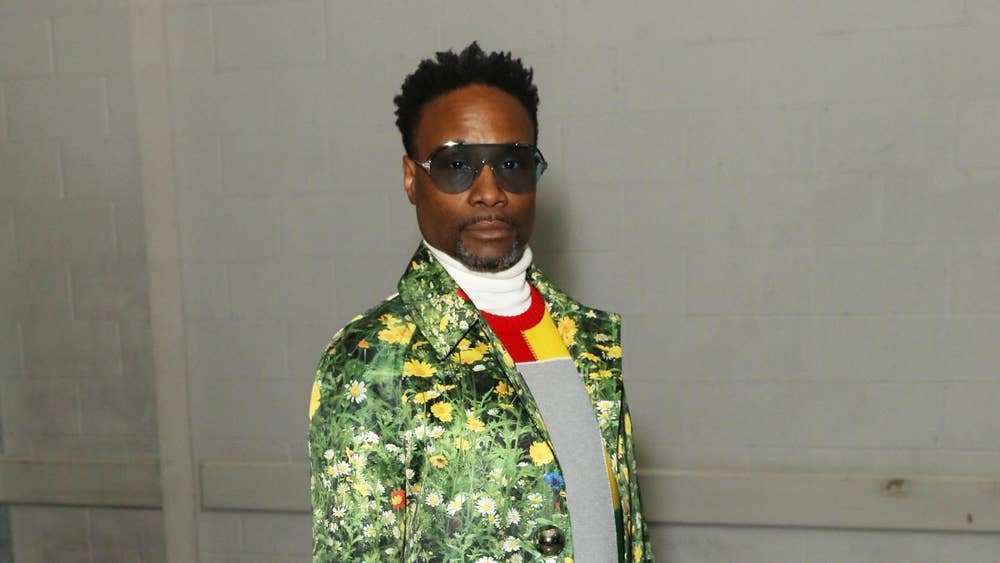 The finale saw an LED-covered bomber jacket take to the tarmac, an item which Slimane describes as "a metaphor for reclaiming the night". Slimane's much-used star print also makes an appearance.
Hair stylists Esther Langham and Alex Brownsell used a lot of neon colours on the models with blues and greens (although most of their hair is covered with hats) and the makeup artist was Christelle Cocquet.
Slimane says the whole show is highlighting the invention of an "initionary language anchored in dance and teen romance".
During lockdown many shows have been taken online – but some designers, including Gucci's Alessandro Michele, have opted out of the fashion-week schedule altogether citing it as "worn out".
On 14 July the British Fashion Council announced September will see physical fashion shows take place in the capital. Although rules about distancing are yet to be announced.