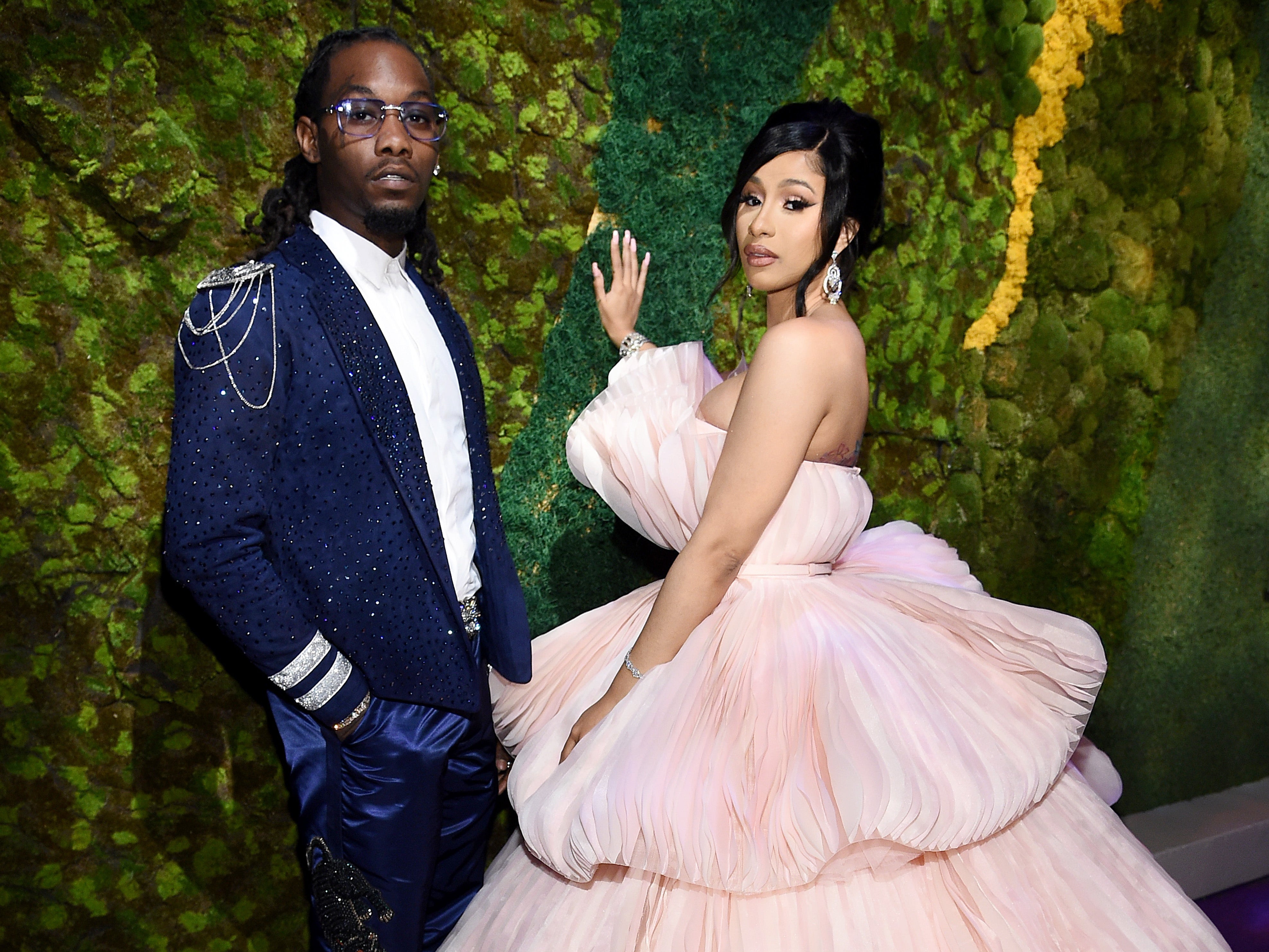 Cardi B has opened up about her reasons for filing for divorce from Offset, her husband of three years.
On Friday, the WAP singer addressed the divorce on Instagram Live, where she revealed that she's "okay" and has "not shed not one tear".
Explaining that she used to get "stressed out" and "sad" when issues related to her and Offset's relationship became public, Cardi said: "This time, I wasn't crying."
"This time, I wasn't crying. Wanna know why? The reason my divorce is not because of none of that s*** that ever happened before. It's not because the cheating," she said, adding that her estranged husband does not have a baby on the way, despite rumours.
According to the 27-year-old, she "just got tired of f***ing arguing."
"I got tired of not seeing things eye-to-eye," she said. "When you feel like it's not the same anymore, before you actually get cheated on, I rather just leave… you know what I'm saying? Like, I'm tired of people."
During the Instagram Live, Cardi, who shares two-year-old daughter Kulture with Offset, also denied rumours that she is getting divorced for "clout".
"I don't do stunts. I don't need stunts and I don't need any stunts that comes to family to sell anything," she said. "I don't understand why people want [the] reason for the divorce to be something so, so bad."
According to Cardi, she and Offset one of the main reasons she and Offset are divorcing is because they grew apart.
She said: "Nothing crazy, out of this world happened. Sometimes people really do just grow apart. I've been with this man for four years. I have a kid with this man. I have a household with this man. Sometimes you're just tired of the arguments.
"You get tired sometimes. And before something bad happens, before you get left, before you get cheated on, you sometimes you just want to leave. What is so bad about that?"
Cardi also took the opportunity to thank her fans for their support while reiterating that she is "okay".
"I'm not down. I'm not devastated. I'm not hurt," she said.
The Bodak Yellow singer filed for divorce from Offset on Tuesday, with Cardi asking for primarily legal and physical custody of their child.