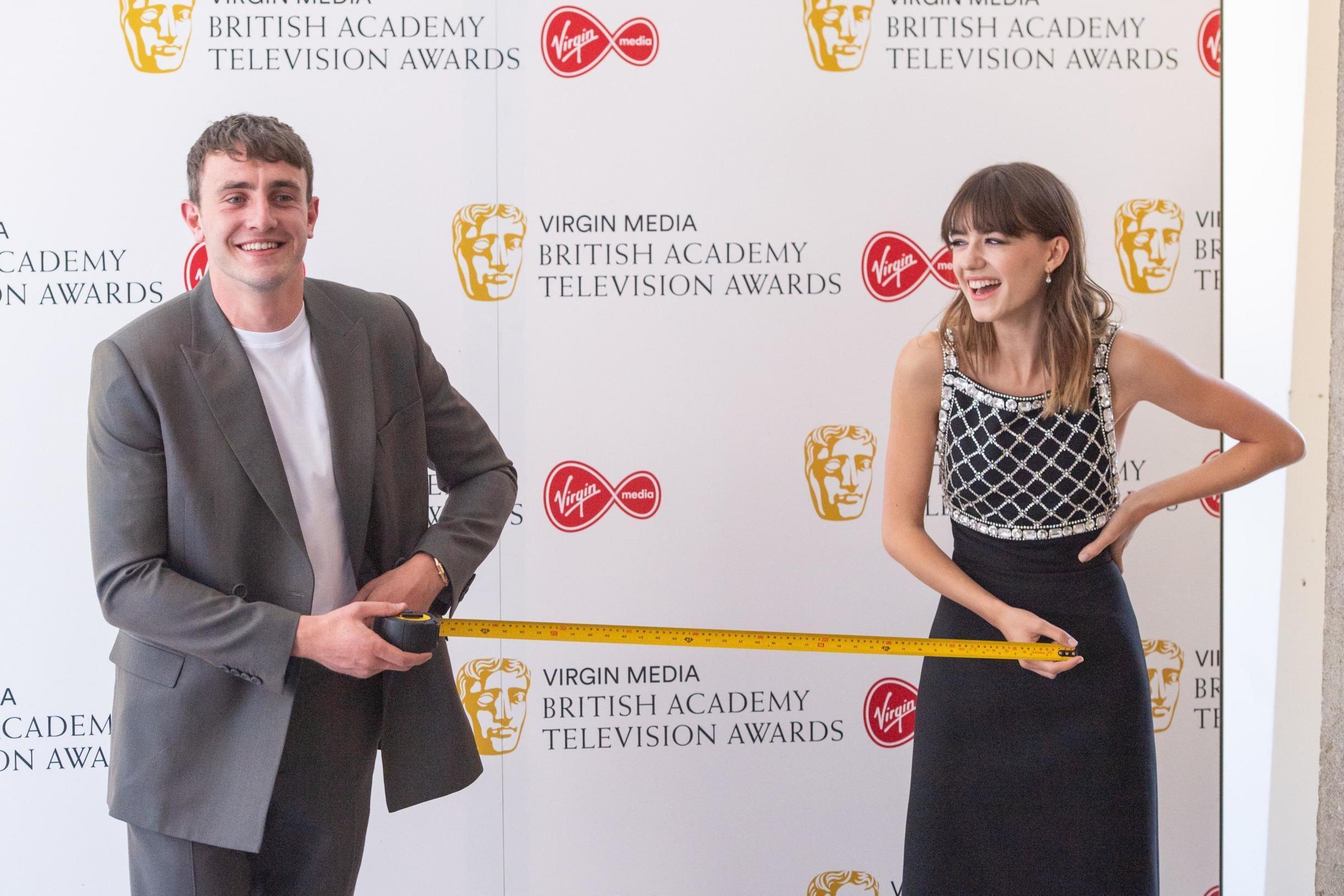 This year's Bafta TV Awards will see Fleabag, The Crown and Chernobyl battling it out for prizes.
The annual ceremony, which will be broadcast on BBC One tonight (31 July) at 7pm, will be the first in its history to be held virtually.
Richard Ayoade will host the event in a closed and socially distanced studio, with winners accepting their awards via video link.
In lieu of the red carpet, a special pre-show event will be live-streamed an hour before the actual ceremony begins.
Among those competing for awards include Killing Eve's Jodie Comer and Elizabeth Is Missing's Glenda Jackson for Leading Actress. Stephen Graham (The Virtues) and Jared Harris (Chernobyl) are among the Leading Actor nominees, while Fleabag sisters Phoebe Waller-Bridge and Sian Clifford are both up for Best Female Performance in a Comedy. The Crown is recognised via a Drama Series nomination, as well as Supporting Actress and Supporting Actor nods for Helena Bonham Carter and Josh O'Connor, respectively.
A new category voted for by the general public, called Must-See Moment and recognising memorable scenes from British television of the last year, will see Fleabag and Game of Thrones competing directly against Love Island.
Follow along with our live blog:
2020-07-31T18:54:45.826Z
Here's part two of the nominees for Must-See Moments. First up, that Fleabag confession scene. Just give it the Bafta now?
2020-07-31T18:53:40.116Z
Next, the Bafta for Features goes to The Misadventures of Romesh Ranganathan
2020-07-31T18:46:07.590Z
This year's Bafta Special Award, as we already knew, goes to Idris Elba
2020-07-31T18:43:31.046Z
"I honestly don't know what to say, this is so stupid and so weird and so surreal"
2020-07-31T18:43:05.586Z
And the award for Best Female Performance in a Comedy goes to Sian Clifford for Fleabag! "Oh my God! I don't even believe in competition and all of the women I am recognised with, including the one who I wouldn't be here [without]..." She sort of got distracted after that.
2020-07-31T18:39:19.533Z
All of the nominees for Best Female Performance in a Comedy are pretending (?) to pluck their chin hairs
2020-07-31T18:37:56.656Z
Here are the nominees for must-see moments, which is the only award voted for by the public. Ruth Jones just described Nessa proposing to Smithy in the Gavin and Stacey Christmas Special as "the perfect end to a lovely journey". I'm inclined to agree.
2020-07-31T18:35:00.690Z
And the Bafta for Comedy Entertainment Programme goes to Taskmaster
2020-07-31T18:31:44.733Z
The next award, for Comedy Entertainment Programme, is being presented by Kermit the Frog and Miss Piggy, of course
2020-07-31T18:30:37.273Z
The Bafta for Supporting Actor goes to Will Sharpe for Giri/Haji!
2020-07-31T18:27:34.076Z
And the Bafta goes to Races Across The World! Well deserved.
2020-07-31T18:26:47.293Z
Race Across the World was one of the best things I watched during lockdown, so I'm rooting for that...
2020-07-31T18:25:38.816Z
The supreme Jeff Goldblum is presenting the next award, for Reality and Constructed Factual Award
2020-07-31T18:21:59.220Z
"This makes lockdown so much better," concludes Ackie, in a heartfelt, thankfully non-pre-recorded speech
2020-07-31T18:21:21.210Z
Supporting Actress goes to Naomi Ackie for the End of the F***ing World! "Are you serious?! Oh wait, I've got to get my phone up!"
2020-07-31T18:17:03.263Z
Next up, the Bafta for Entertainment Programme goes to Strictly Come Dancing. "It's the second time we've won this award.... in 17 series." Is it just me, or is that a little bit pointed?
2020-07-31T18:14:36.556Z
Somehow watching celebrities presenting awards to zero audience is even more awkward than I had anticipated
2020-07-31T18:13:30.946Z
And the Bafta for Best Entertainment Performance goes to...Mo Gilligan, for The Lateish Show with Mo Gilligan
2020-07-31T18:11:19.860Z
The first presenters are Normal People's Daisy Edgar Jones and the one and only Paul Mescal, here to present Best Entertainment Performance.
2020-07-31T18:10:12.296Z
"Some nominees have recorded their acceptance speeches in advance, without knowing whether they've won or not," says presenter Richard Ayoade
Please allow a moment for the live blog to load...
tinyurl
is.gd
v.gd
v.ht
u.nu
clck.ru
ulvis.net