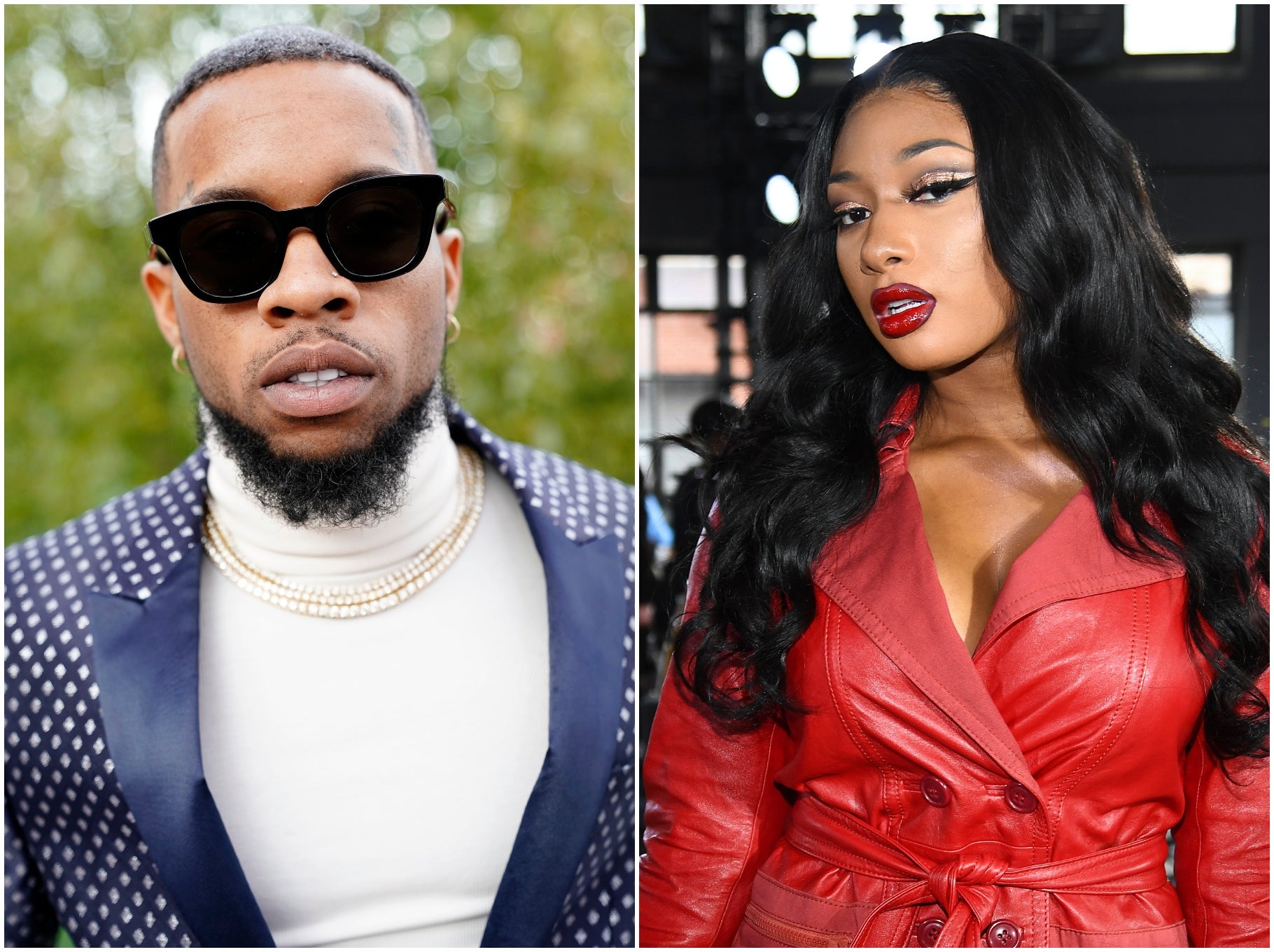 On Thursday (24 September), Tory broke his social media silence for the first time since his arrest to tease the release of his new album Daystar.
"I'm sorry for my silence…. but respectfully.. I got time today," he tweeted, telling his fans to tune in at 9pm.
However, rather than acknowledging the event, 9pm marked the release of his album, writing on social media: "There is a time to stay silent. And a time to speak ….. I said all I could say on this … ALL PLATFORMS … in 5 MINUTES."
The rapper faced backlash online from critics who argued that Tory was taking advantage of the incident to promote his own music.
"It don't sit right with me how tory lanez is using what happened to Megan to promote himself and his music…he's a different type of low," one critic tweeted.
"WAIT … DID THIS MF @TORYLANEZ JUST EXPLOIT MEG'S LITERAL TRAUMA TO PROMOTE HIS NEW MUSIC," another wrote. "DID HE JUST DO THAT?"
Tory also came under fire for addressing the incident in opening track "Money Over Fallouts", in which he accuses Megan's "people" of trying to "frame" him while sampling audio of Megan, as well as newsreaders and podcasters, talking about the incident.
He later raps: "Gotta see a couple questions / How the f*** you get shot in your foot, don't hit no bones or tendons?"
In response, one social media user wrote: "There's [a] video of Tory on the ground with police while Megan stands wounded. She posted graphic pics & said he did it. Pending court date.
"And all it took was Tory Lanez to drop a wack album moistly yelling over Soundcloud beats for yall to turn. Y'all REALLY do hate Black women."
Another tweeted: "Tory Lanez wants to break his silence for shooting Megan 24 hours after we're mourning another Black woman being shot yet succumbing to her wounds–where justice was not served at all. That man got baked beans for brains."
The Independent has contacted Tory's representatives for comment.