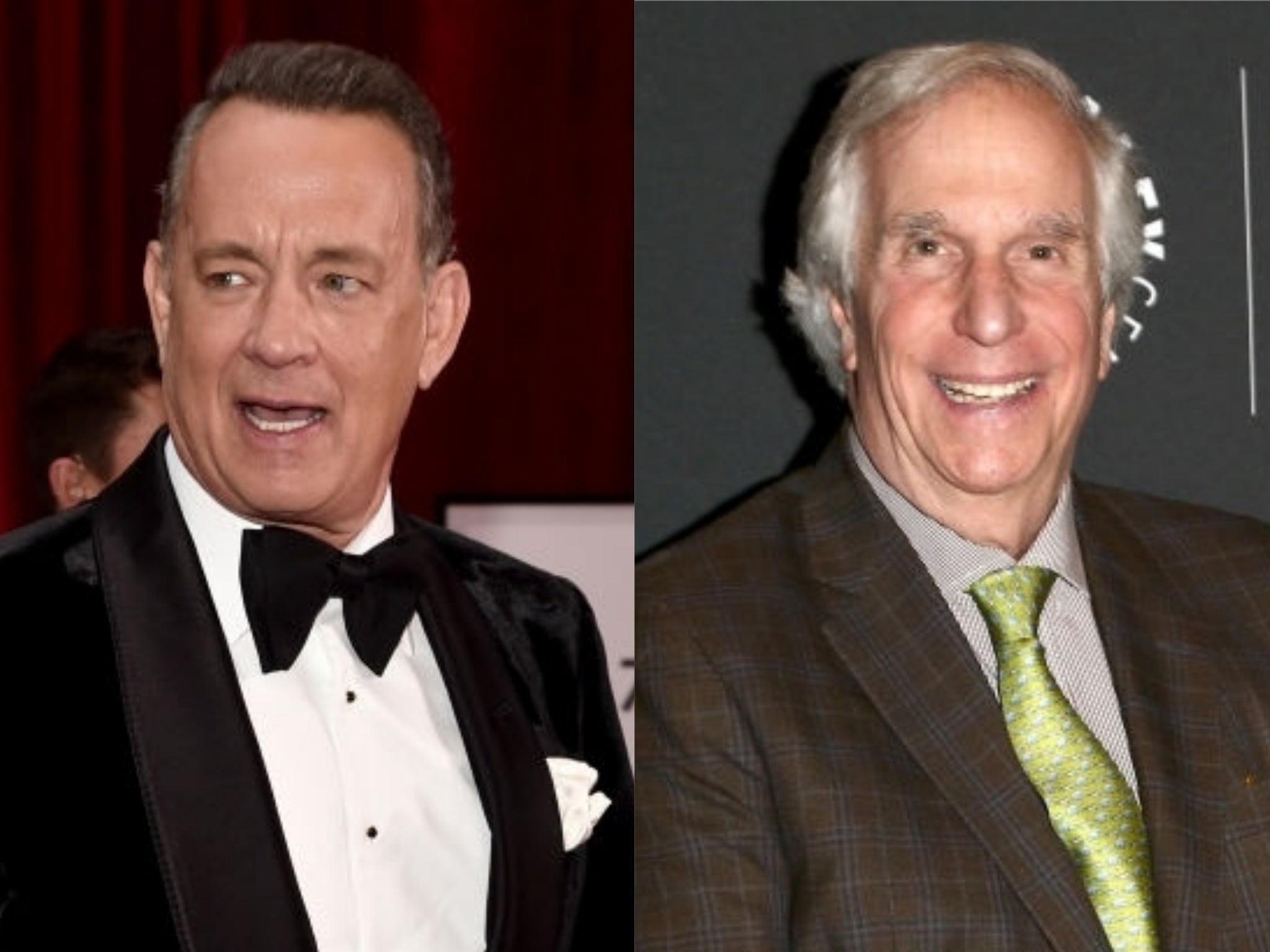 Hanks and Winkler fell out when Winkler was recruited to direct the 1989 Hanks film Turner & Hooch, about a police officer partnered with a dog. Due to "creative differences", Winkler was fired from the set after 13 days and replaced by Roger Spottiswoode. It has long been speculated that Hanks was responsible for Winkler's departure.
"I was called into [producer] Jeffrey Katzenberg's office and he said, 'You have everything with you? Go home'," Winkler recalled in 2019. He added: "I got along great with the dog."
Winkler's comment echoed another statement made in 1993, in which he claimed he "got along better with Hooch [the dog] than I did with Turner [Hanks]".
"It was disappointing," Howard told The Guardian, when asked about the feud. "I'm friends with them both and both men felt compelled to come to talk to me about it. It was just one of those unfortunate things where they really had a working style that did not fit. I know it was painful for both of them and I was able to lend an ear, if not offer any solutions."
Howard is professionally connected to both men: he rose to fame as an actor on the classic sitcom Happy Days, which starred Winkler as The Fonz, and has directed Hanks in five films including Apollo 13 and Splash.
Howard added that he has invited both men to his birthday parties, and claims that the pair no longer dislike each other.
"It's been a lot of years, two men with a lot of water under the bridge," Howard said.