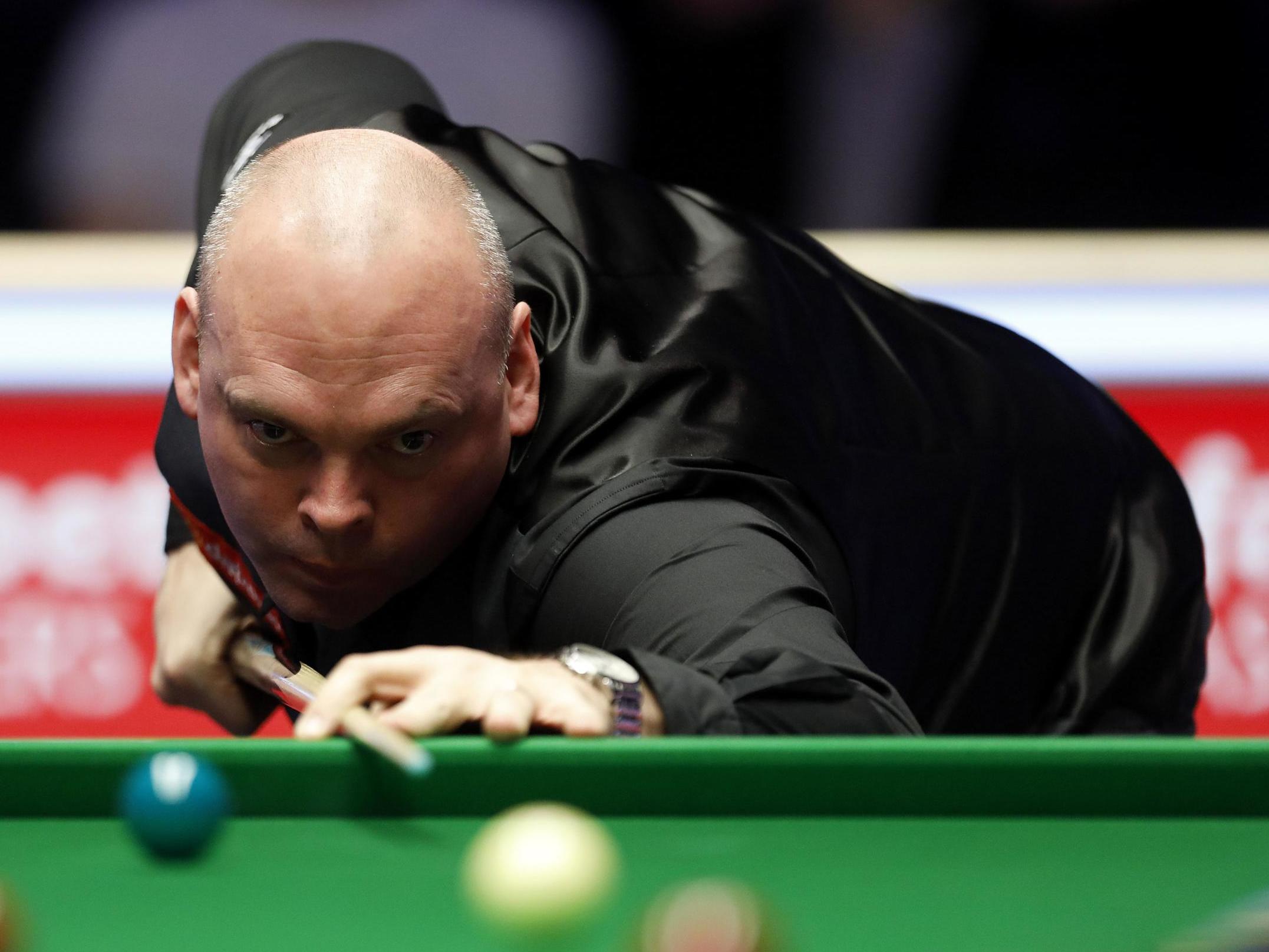 Stuart Bingham says the memories of last year's finish line jitters came flooding back after battling through his first round clash at the World Snooker Championship.
The Basildon potter beat Ashley Carty 10-7 on Saturday but that result tells far from the whole story, as the Crucible debutant cut the gap to 9-4 before Bingham struck a fine 82 to book his place in the last 16.
2015 world champion Bingham edged past Graeme Dott 10-9 in last year's first round after being 8-1 up and admits memories of that late wobble made it squeaky bum time in Sheffield.
"From literally 9-4 to 9-7 [my mind strayed to that match] – every shot the memories came flooding back, so to get over the line in the end made me very grateful," the 44-year-old said.
"It made it a little bit harder to get over the line, knowing what can happen and that it can easily slip away from you frame after frame, so I was getting a bit anxious with those memories.
"I remember last year, being 8-1 up, and it put a bit of a dampener on my form – I was hitting the ball well to be at 8-1 but to scrape through 10-9 put a dampener on my confidence.
"I don't know if it can do you any good, but to be in a battle you know what you've got to do to come through, so it can help in some ways but go against you in others."
The world No.14 struggled for his usual fluency on Friday but came out of the blocks revitalised the next morning, striking consecutive breaks of 109, 96, 57 and 58 to race into a commanding 9-4 lead.
Carty fought back to reduce the arrears but the six-time ranking event winner held on, teeing up a last 16 clash against either Mark Williams or Alan McManus.
Bingham looked well-poised to hit a coveted 147 maximum break in the eleventh frame, having potted 12 reds and 12 blacks to give him a shot at Crucible nirvana.
He miscued a long red to dash his hopes of the feat and admits he was 'gutted' about missing out – even in front of no fans.
"It's definitely on my bucket list to make a max here," he added.
"The thoughts came in and the adrenaline was kicking in, even with no one here! I was dying to make it and punch the air, so I'm gutted as I felt I had a really good chance.
"I'm always determined whatever tournament it is – I've obviously got some special memories here, and I'm looking forward to hopefully having a run."
Live snooker returns to Eurosport and the Eurosport app. Watch the World Championship from 31st July – 16th August with analysis from Jimmy White.