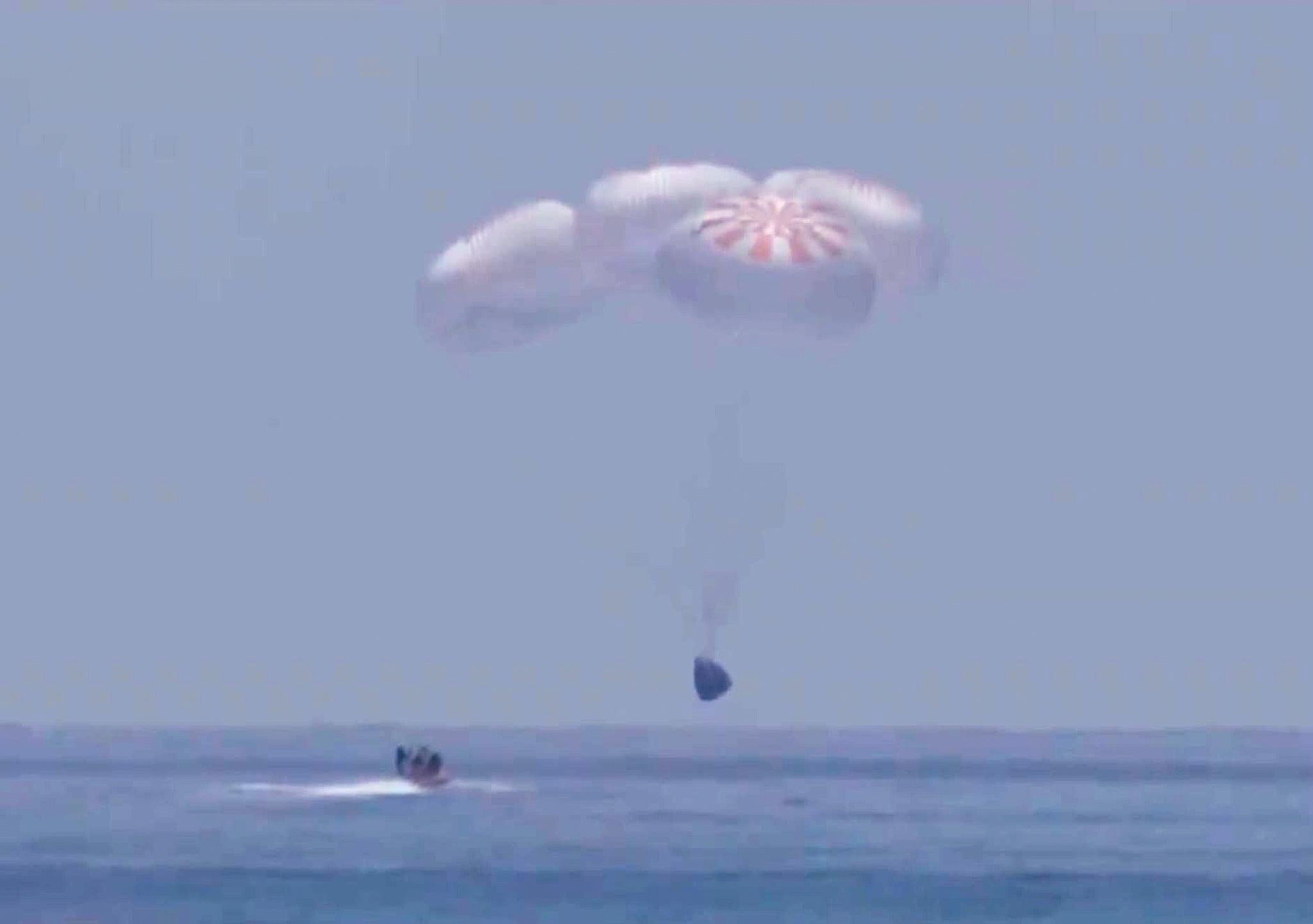 Nasa, Donald Trump and fellow astronauts have welcomed the SpaceX Crew Dragon capsule as it successfully splashed down on Earth.
The safe landing brought a close to a two month mission that sent astronauts Bob Behnken and Doug Hurley to the International Space Station, as the final test of the Crew Dragon capsule that SpaceX and Nasa hope represent the future of spaceflight.
That initial launch was the first crewed liftoff on American soil for nearly a decade. And their safe splashdown was the first in 45 years.
The successful completion of that splashdown – and of the mission and the test that it brought to a close – was celebrated by everyone from the president to fellow space travellers.
"Great to have NASA Astronauts return to Earth after very successful two month mission," the president posted, in the first of a series of tweets. "Thank you to all!
"Astronauts complete first splashdown in 45 years. Very exciting!"
Mr Trump then shared Nasa's video of the splashdown.
Nasa administrator Jim Bridenstine wrote "We have SPLASHDOWN!" and congratulated the two astronauts on their successful mission.
Fellow space travellers also tweeted their joy at seeing the astronauts arrive safely.
"Fantastic to see SpaceX Dragon splashdown," wrote British astronaut Tim Peake, before writing "welcome home" and tagging the two members of the crew.
Scott Kelly – a space veteran who spent a year on board the ISS, after serving in the US navy – tweeted "congratulations" to the two astronauts. "Welcome to the U.S. Navy!" he wrote.
Elon Musk, who owns SpaceX and had been intently live tweeting throughout the return, had not posted at the time of publication.