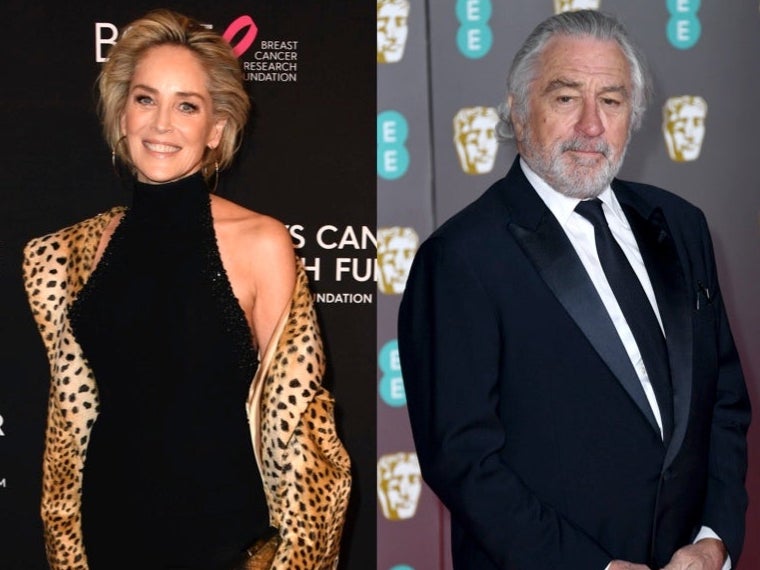 The actress praised her Casino co-star's abilities during an appearance on Watch What Happens Live with Andy Cohen on Tuesday after she was asked to name the best and worst kisser of all the leading men she has worked with.
"Well, Robert De Niro was for sure the best kisser. Bob was far and away the best kisser," she said in response to the viewer question.
Stone then revealed that De Niro was the actor she "admired the most" and that she had been waiting for the opportunity to work alongside him.
"My whole career I was like, I just want to be able to sit across the table from Robert De Niro and hold my own," the Ratched star said.
In the 1995 film directed by Martin Scorsese, Stone played hustler Ginger McKenna while De Niro played her husband Sam "Ace" Rothstein.
According to Stone, who added that she held De Niro in "such extraordinary high regard," the kiss was the "pinnacle" because there was "so much attached to it".
"I was just so madly in love with him as an actress to start with that he probably could have hit me in the head with a hammer and I would've been like: 'Oh yeah!'" she joked.
"It was pretty fabulous," the Emmy winner continued. "I don't know if I could compare anything else to that, everything else was kind of meh."
Earlier in the month, Stone opened up about her thoughts on modern dating, flirting and boundaries in an interview with The Telegraph, where she said: "It was a lot of fun when we were allowed to whistle and flirt, but that era has passed."