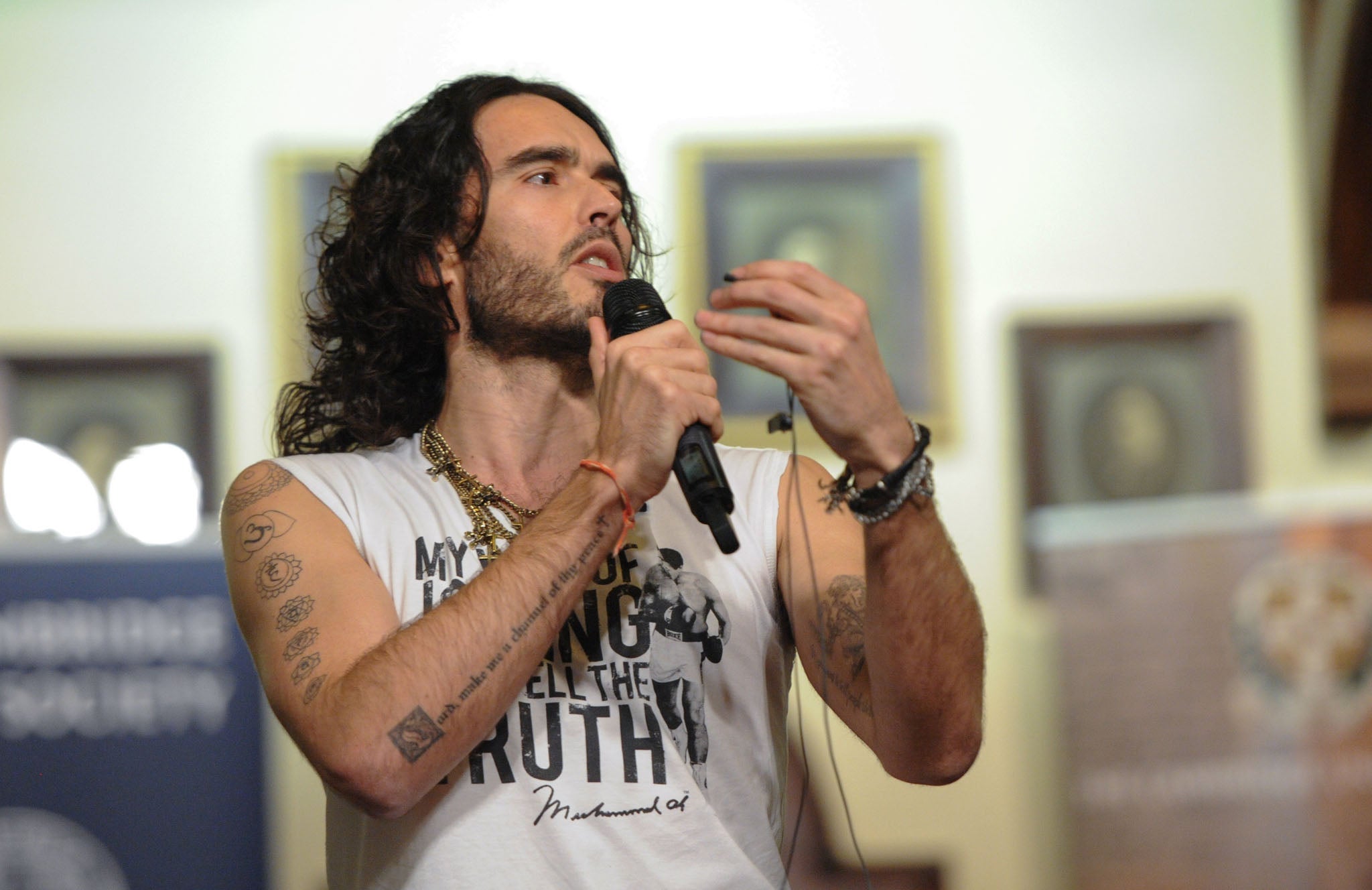 Russell Brand has received criticism over a tweet in which he appeared to express surprise at the vocabulary of working class men.
The Essex-born actor, writer and comedian shared an anecdote involving his dog, Bear, and two people who interacted with Brand while out on a walk.
"I love Bear," Brand wrote. "He brings out the beauty in people. Today two working class men independently described him in surprisingly poetic language. 'Apricot' coloured said one. 'Cinnamon' said another."
People responding to the tweet seemed perplexed as to why Brand had felt the need to describe the men as "working class" in the context of the language they'd used.
"2020: the year Russell Brand discovered the working class could see colours," the Twitter account @twildun wrote.
"Russell Brand talks about working class people as though he's on safari and they're some kind of rare impala," another person commented.
Researcher Katie O'Brien said: "As a working class person, I could use poetic language to describe the pseudo-intellectual Russell Brand. However, I think 'knob head' is the most appropriate descriptor."
"Thought Russell Brand had come out as another anti-masker but nah he's just a classist as well as a misogynist. Apricot and cinnamon being 'surprisingly poetic' for us working class," another said sarcastically.
More people on social media accused Brand of being "patronising".
The 45-year-old is known for, among other things, his own, frequently flamboyant use of language.