The Duke of Sussex has made his first appearance since revelations from royal biography Finding Freedom were published earlier this week.
On Thursday, Prince Harry joined a virtual global summit for his sustainable tourism project Travalyst.
Speaking by video link from his Los Angeles home, which he shares with wife Meghan Markle and their one-year-old son Archie, the duke urged the travel industry to "build back better" after the impact of the coronavirus pandemic.
"Many of you joining us today rely on visitors for your livelihoods," he said during his opening speech.
"Businesses are hurting significantly, and I've heard from some of you who are currently struggling to put food on your family's tables and make ends meet because there are no tourists and therefore no income.
"We need to build back – but we need to build back better. And that means there's a responsibility, a responsibility we cannot avoid or dismiss, for us to reshape this industry in a way that benefits everyone and everything for decades to come."
The duke launched Travalyst last September alongside Booking.com, Skyscanner, Trip.com, TripAdvisor and Visa, with the ambition to make the global travel industry "an engine for sustainability" by promoting eco-friendly tourism that benefits local communities as much as it does tour operators.
The initiative was funded in part with £144,901 from the Royal Foundation and a further £248,000 granted by the Sussex Royal Foundation, which has now formally entered liquidation.
Harry continued: "Before the pandemic unfolded we witnessed more and more young people expressing an interest in authentic travel experiences and an ability to partake in trips that are greener, that allow them to support local communities, uphold heritage and protect destinations and cultures.
"This is the future of travel, and a future that Travalyst is here to support and catalyse."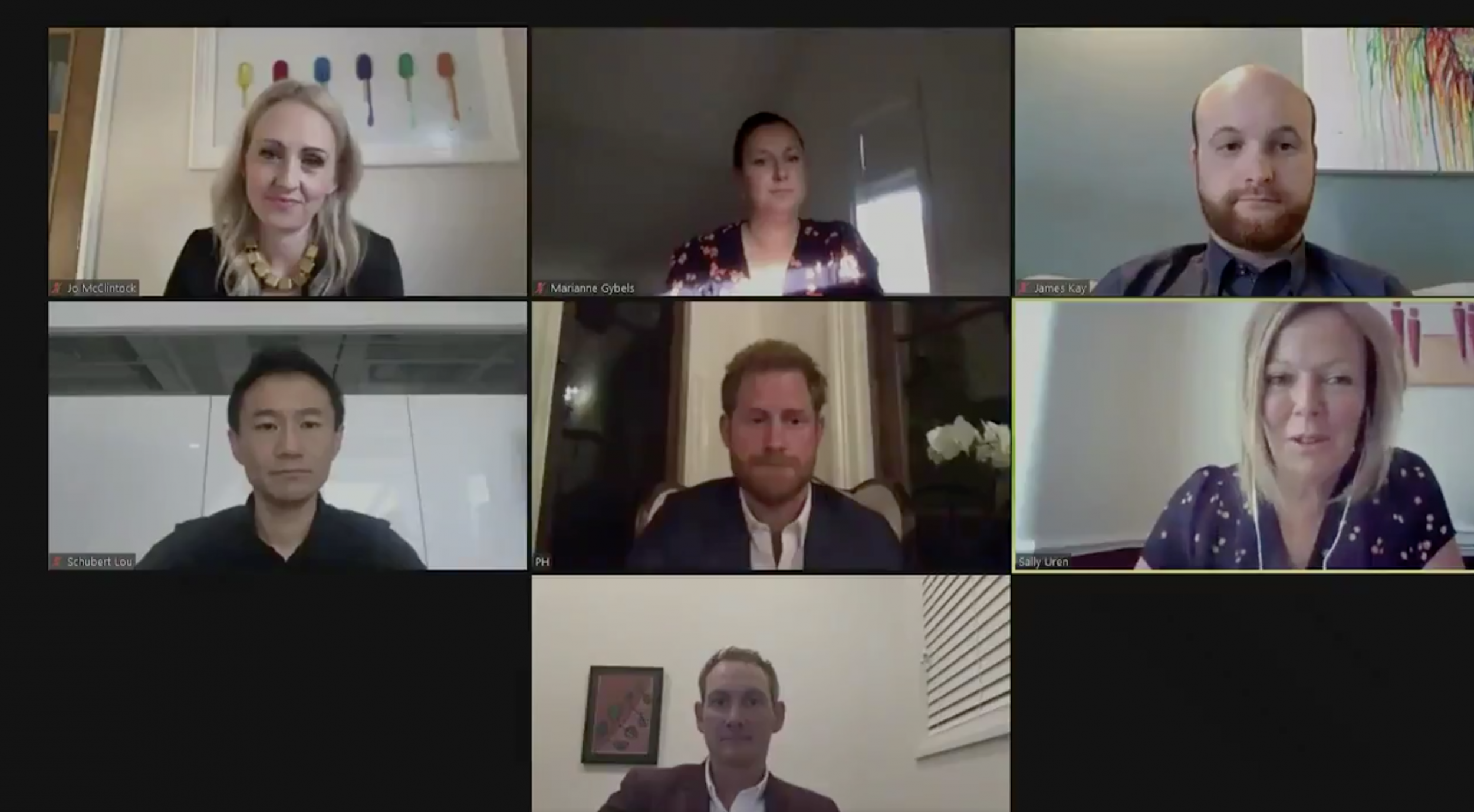 Harry's appearance comes as revelations from the new book, Finding Freedom: Harry and Meghan and the Making of a Modern Royal Family, have been published.
The duke made no reference to claims in the biography, which include allegations that the Duke of Cambridge was cautious of his brother's relationship with Meghan at the start.
William is said to have sat Harry down at the start of his relationship with Meghan and urged him to take things slowly with her.
"Don't feel you need to rush this," he said, according to sources. "Take as much time as you need to get to know this girl."
According to the book, which was written by royal reporters Carolyn Durand and Omid Scobie, palace staff were also wary of Meghan.
"At least two other family members also voiced concerns to each other over the pace at which Harry's relationship had moved," the book states.
A spokesperson for the Duke and Duchess of Sussex said: "The Duke and Duchess of Sussex were not interviewed and did not contribute to
You can read more about Finding Freedom ahead of its publication in August here.