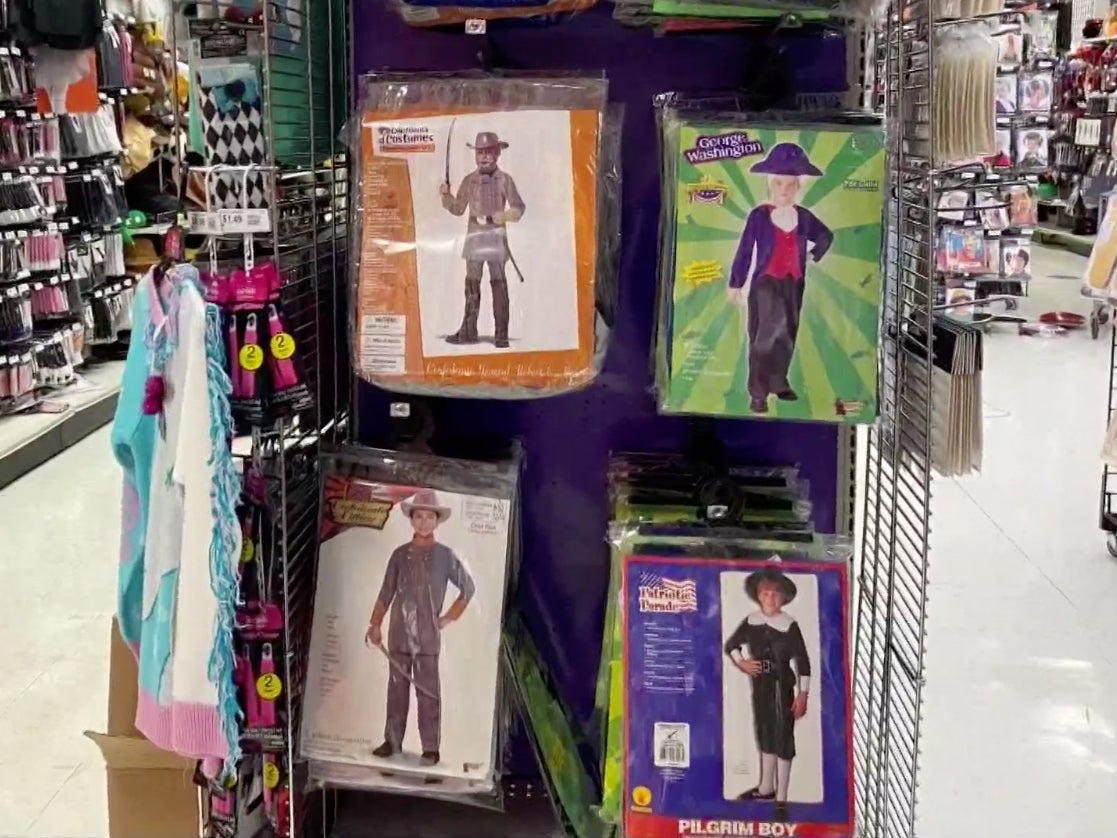 This week, Caroline Eames Brasler was shopping at a Party City store in Bailey's Crossroads, Virginia, for her two daughters when she noticed two Confederate costumes.
One of the costumes, called "Confederate Officer," showed a young boy dressed in uniform with a fake sword and a hat featuring the Confederate flag.
The other costume, portraying Confederate General Robert E Lee, showed a boy dressed in boots, a uniform with a Confederate flag on his hat, a fake beard and fake sword.
"Really? Deplorable display of racism found at Party City on RT 7. I'll be sending a complaint," Brasler said on Facebook, according to a screenshot shared to Twitter.
Speaking to WUSA, the mother of two said: "The Confederate flag to me is a symbol of racism. To have that out there for a child to wear on Halloween sends so many horrible messages."
"I'm the adoptive parent of two beautiful African American girls … We discuss race, we respect race. And to see something like that just flies in the face of everything I try to teach them to be proud young women," she added.
In a statement to the outlet, Party City said: "We do not tolerate racism or hatred of any kind, and we stand together in solidarity with our diverse colleagues, customers, and communities.
"As the leader in Halloween with more than 60 million customers per year, Party City supplies a broad assortment of costumes, none of which are meant to be offensive in any way."
The company also said that the costumes were "sold at a franchise location" and are "not produced or sold in any Party City corporate-owned stores."
"We have reached out to our franchisees and other partners to remove it from all retail locations ASAP," Party City continued. "We know that as a company, we can and must do better, and we're taking immediate action. We value customer feedback and will continue to evaluate how to make each shopping experience fun and welcoming for all as we support efforts in inclusion internally, in our communities, and beyond."
The backlash over the costumes comes after Target recently removed World War II-inspired costumes after they prompted comparisons to clothing worn by Anne Frank.
The Independent has contacted Party City for comment.