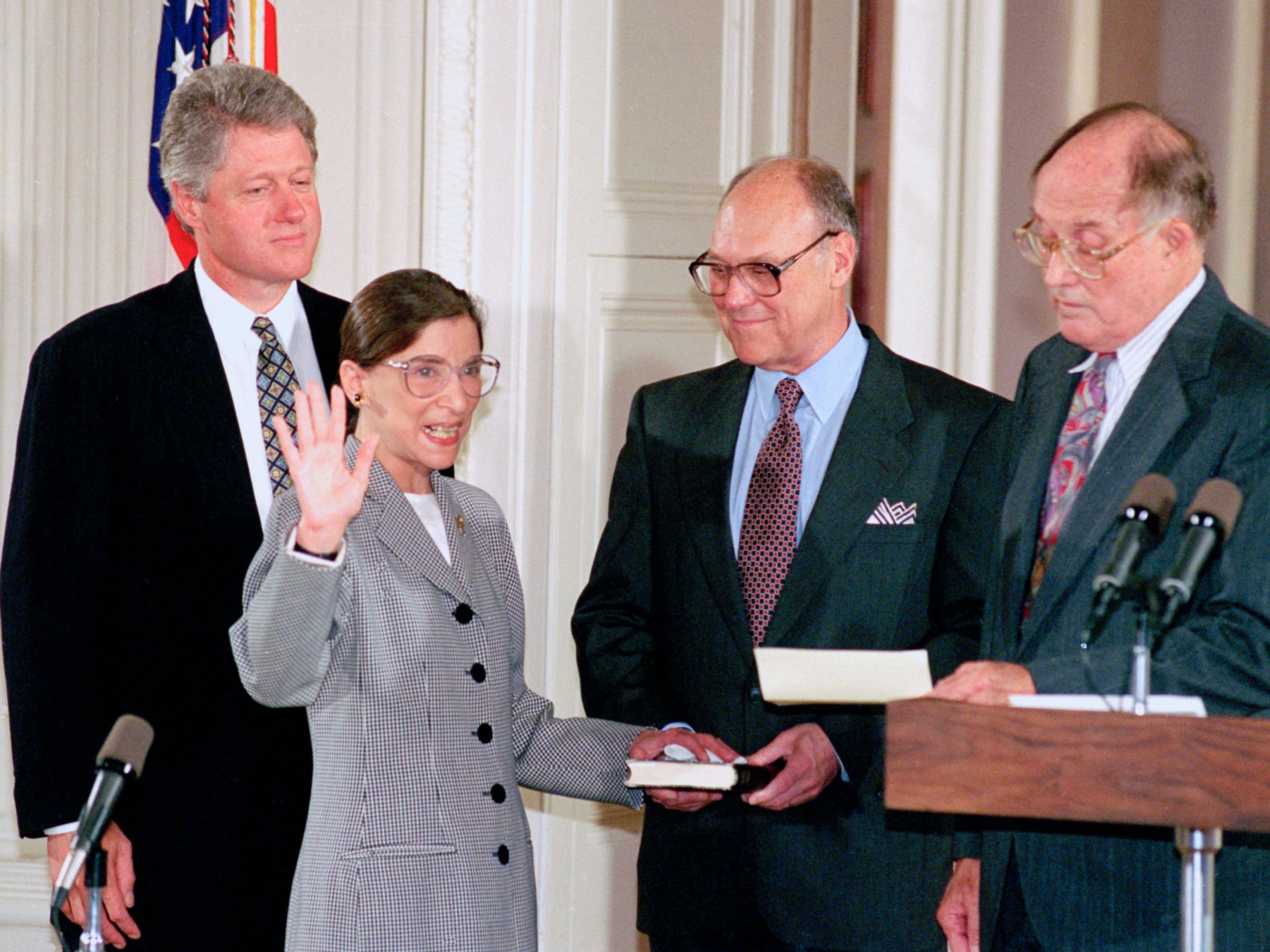 Throughout her impressive career as a lawyer and later, a Supreme Court Justice, Ruth Bader Ginsburg fought tirelessly for women and their right to be equal to men.
In her private life, the 87-year-old, who died Friday 18 September from metastatic pancreatic cancer, upheld the same values, as did her late husband, Martin.
The couple, who were married for 56 years, met as undergraduates at Cornell University. They later married in 1954, and had two children together, all the while progressing in their respective careers.
According to Ginsburg, who spoke often of her husband's support as both a co-parent and as an advocate for her legal career, it was being in a marriage of equals that "made all of the difference".
These are 10 of the Supreme Court Justice's most poignant ...
Read More