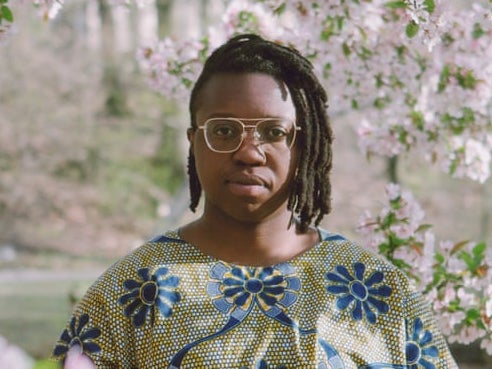 It looks likely that we'll be reduced to dancing around our kitchens this winter, as reports that a second lockdown is imminent continue to rumble on. But that doesn't mean we won't have anything to dance to. Let's start with the glittering new number from Sam Smith, "Diamonds", ahead of their newly announced album, Love Goes. It's further evidence that Smith has been enjoying a fresh creative streak, resulting in propulsive, catchy pop numbers.
Also in new releases this week: I love the Latin flecks of "Amigo", the latest single from Lous and the Yakuza, and Marika Hackman's yearning "Realiti". It's a thrill to see FLOHIO back with a mixtape on the way, and the title track, "Unveiled", sounding full of purpose.
There's been a bounty of break-up songs of late, the latest addition to which is Astrid S's kiss-off "It's OK If You Forget Me". If it's romance that you're after, though, Lany's "Cowboy in LA" is soft and dreamy, while mags is tormented in "your girlfriend's in the bathroom, i'm trying to kiss you". A fantastic new find is South African-born artist lordkez, real name Keziah Zoë Meyers. Her latest single, the woozily hypnotic "Find Me in the Trees", precedes the release of her third EP Charcotta, out later this month.
Nothing But Thieves are back with the rousing "Impossible", while US singer Ava Max has released yet another ludicrously catchy pop banger, "Naked". Jacob Banks sounds inspired by Bon Iver on "Stranger", while Zach Said will certainly get you moving with the slinky funk hooks on "Dance".
Spectacular rising star Tems, a Nigerian singer, writer and producer, has dropped "Damages", the lead single from her debut EP For Broken Ears. The track capitalises on her ability to meld classic R&B sounds with neo-soul and traditional Nigerian influences. The EP is out on 25 September, make sure you don't miss it.
The King's Parade and I go way back, but "How Long?" might be their best song to date. There's more than a hint of Yannis Philippakis in frontman Olly's rough timbre, but this band tend to riff more on bombastic soul influences. I'm mesmerised by the grungy "Sedona", from Brooklyn-based indie-rock band Sir Chloe, and by the forlorn nostalgia of streaming queen Sasha Sloan's "Is It Just Me?"
My spotlight artist this week is Anjimile, who just released their debut album, Giver/Taker. The record was written while they were in rehab and dealing with drug and alcohol abuse issues, which stemmed in part from their wish to freely identity as a non-binary and transperson. Yet Anjimile manages to weave hope and joy into their journey, making for a deeply cathartic listen.
Check out my Q&A with Anjimile, below:
– How are you feeling about the release of your debut album?
Incredibly anxious – I've never worked with a label before, or released any music outside of the local Boston music scene. I'm also excited and proud and joyful. I love this album, and I'm happy to finally be able to share it with folks.
– Tell me about some of the main themes driving the project
My newfound sense of spirituality and faith in the essential goodness of the universe, coming to terms with my trans identity, and the trauma of addiction/healing of recovery.
– What do you have lined up for the rest of the year?
That's a good question. God only knows. Shows? Getting my life together? I quit my job as an afterschool teacher due to concerns about in-person working conditions, so I'm spending a lot of time doing remote voice lessons and job hunting. And I've been working on a ton of new material so I'm going to keep writing, keep practicing, and keep challenging myself creatively.