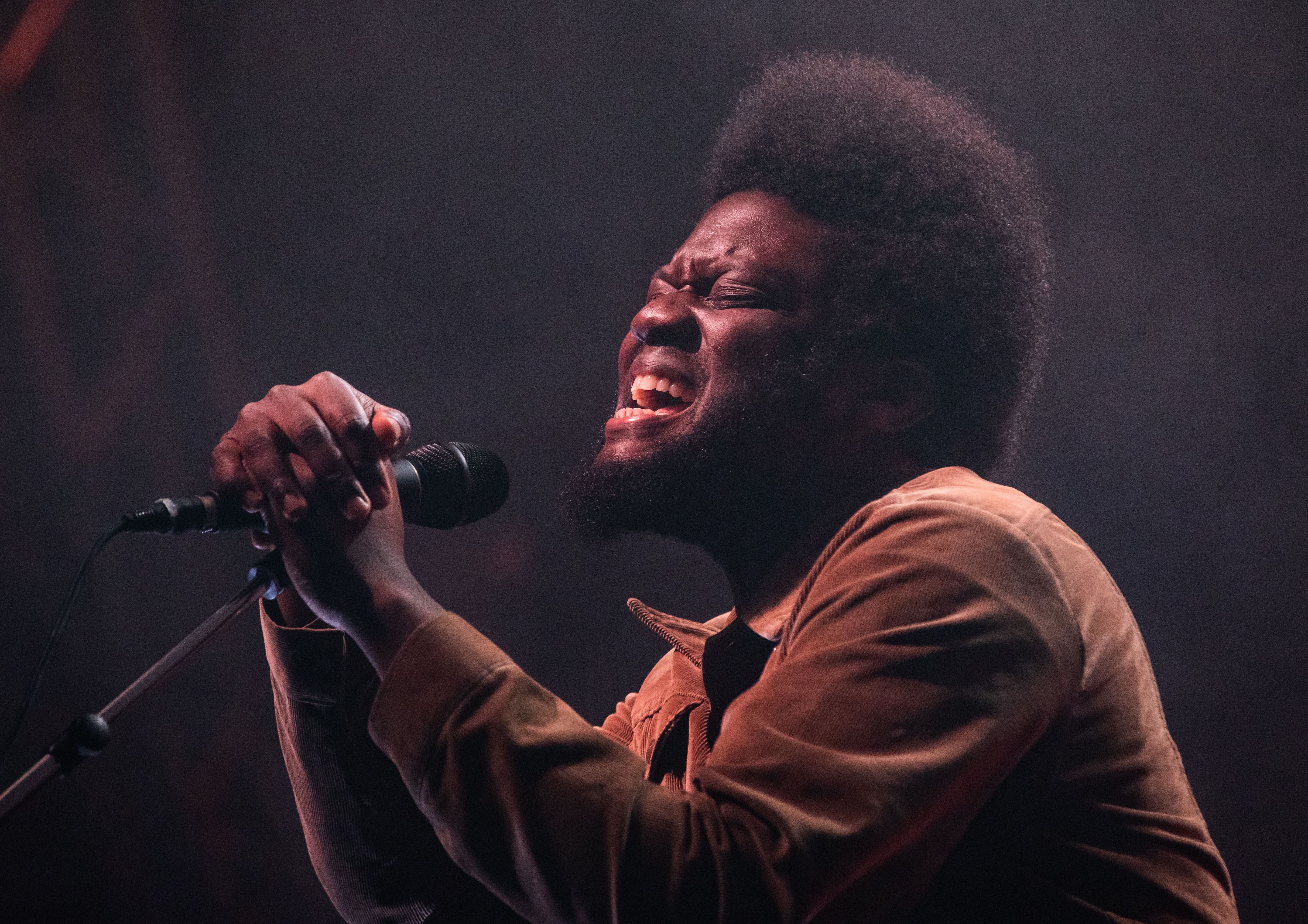 The London-born artist won for his self-titled third album. The news was revealed in an announcement on the BBC's The One Show, by BBC Radio One presenter and Mercury Prize judge Annie Mac.
Kiwanuka said: "I don't even know what to say – I'm speechless. This is amazing…I don't even have any words. This is ridiculous, it's crazy! I'm so happy. Third time's a charm. It's blown my mind. I'm over the moon, I'm so excited – this is for art, for music, for albums.
"This is the only thing I've ever wanted to do so to win a Mercury is a dream come true. I'm so happy. Music and art means so much to me and this is an award that celebrates that so I'm over the moon."
Kiwanuka won from a shortlist that included pop stars Dua Lipa and Charli XCX, grime stars Stormzy and Kano, and bands Sports Team, Porridge Radio, and Lanterns on the Lake.
In a review for The Independent, Kiwanuka's album was praised as "an introspective mix of psychey soul, blues, rock and funk, which skips and strolls and swaggers through its 13 tracks – but it is not simply an exercise in nostalgia".
"Its influences span decades; Gil Scott-Heron, Fela Kuti, Kendrick Lamar and Bobby Womack are all recalled. And it was produced by Danger Mouse and British hip-hop producer Inflo across three cities, both of whom kept it riding a contemporary wave," the review said.
Kiwanuka explained the album's themes of identity in an interview with The Independent last year.
"It's definitely a big move for me," he said, "but I think it was the right time. You get to an age, particularly first-generation black men, where you redefine or reacquaint yourself with your background, and I think that's been affecting art as well. Sometimes you've got to be vulnerable – even if it's not easy."
The judging panel said in a statement: "Kiwanuka by Michael Kiwanuka is the well-deserved winner of the 2020 Hyundai Mercury Prize 2020 for Album of the Year. Classic yet contemporary, drawing on the history of music while remaining an intensely personal work of self expression, this is an album that will stand the test of time."
The judges said that songs such as "Hero" and "You Ain't the Problem" tackled pressing issues such as race and identity, but "in a reflective way that draws the listener in".
"From its narrative flow to the interludes, from Civil Rights speeches to its panoramic mix of everything from psychedelic rock to piano jazz, Kiwanuka is not only a complete work, but also one that is borne of the courage of its creator to build his own world and invite us in," the judges' verdict continued. "Warm, rich, hugely accomplished and belonging to no one genre but its own, KIWANUKA is a masterpiece."