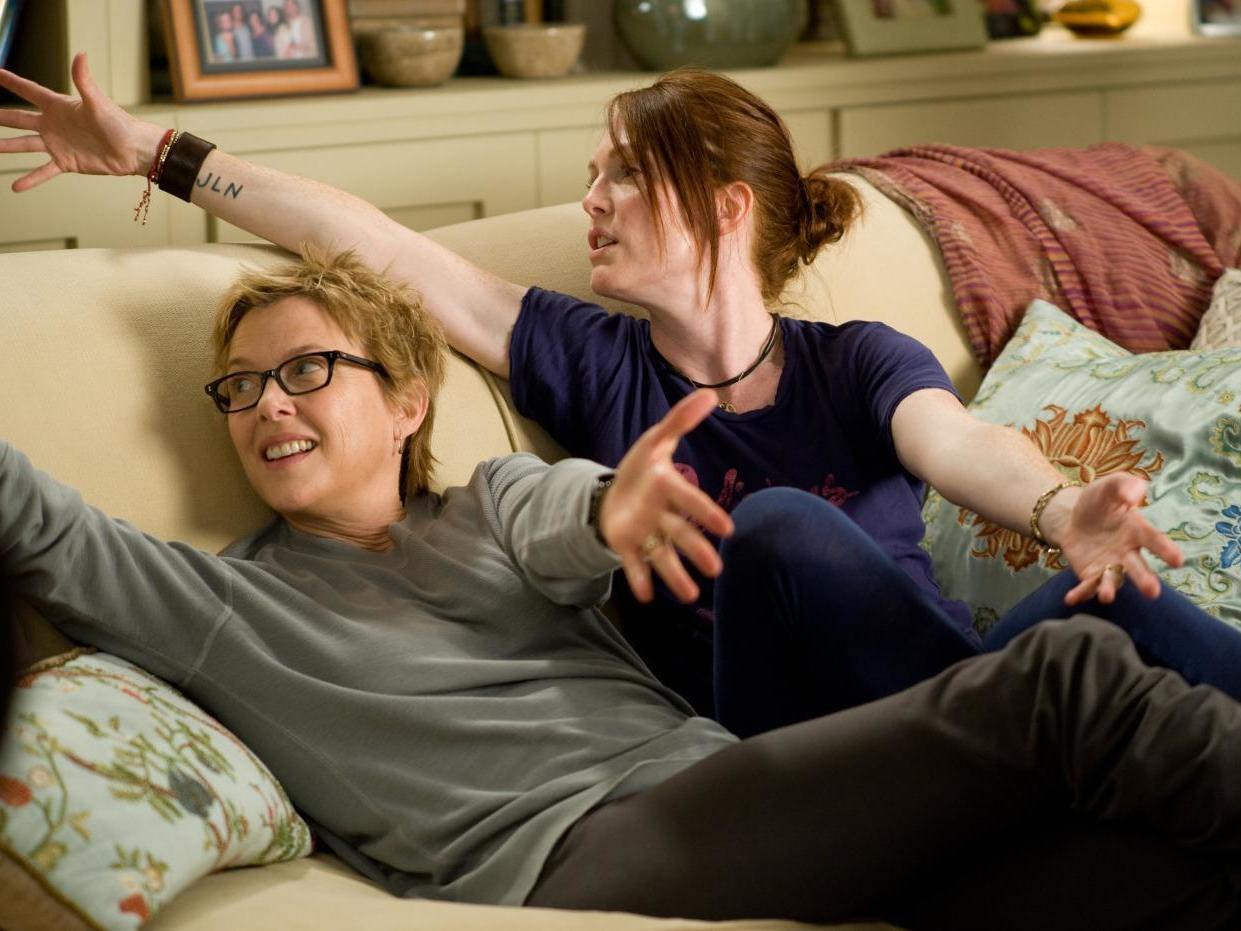 Julianne Moore has suggested she would think twice about accepting her lesbian role in The Kids Are All Right if it were offered to her today.
The film, which had its 10-year anniversary on Thursday, is a queer family drama-comedy. In it, Moore stars as Jules, a lesbian who is raising two children with her partner Nic (Annette Bening).
Speaking to Variety, Moore said, "Here we were, in this movie about a queer family and all of the principal actors were straight. I look back and go 'Ouch, wow'."
She continued, "I don't know that we would do that today, I don't know that we would be comfortable.
"We need to give real representation to people, but I'm grateful for all the experiences that I've had as an actor because my job is to communicate a universality of experience to the world."
The 2010 Oscar-nominated film was praised upon release, but also drew criticism for casting two straight actors in queer roles.
Regarding the casting, the film's director Lisa Cholodenko told Variety that it was a "super interesting argument".
"While I want to promote gay people representing gay people, trans people, all the rest, queer people, it's also a commercial prospect," she added.
Cholodenko added that she cast Moore and Bening because "I could feel their gayness. It didn't feel phony to me. I didn't feel like I was putting somebody in an outfit and asking them to parade something that was false".