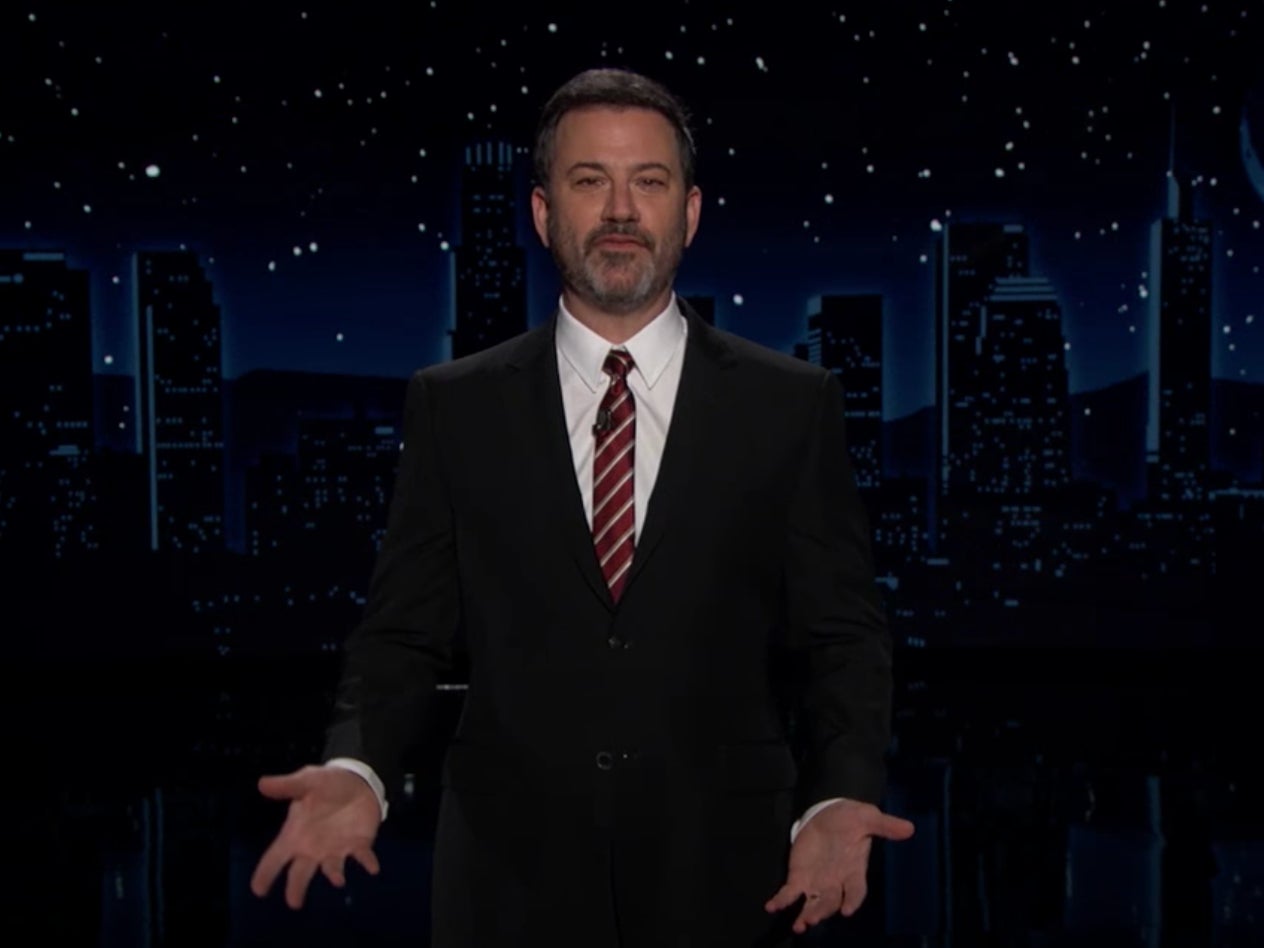 Jimmy Kimmel has poked fun at himself after hosting the lowest-rated Emmy Awards ever.
The ceremony dropped to an all-time low for the second year in a row, with 6.1m viewers tuning in. Last year, 6.9m people watched the event.
Addressing the topic on his late-night show Jimmy Kimmel Live on Monday, Kimmel quipped: "I hosted the virtual Emmys last night. They're saying it was the highest-rated Emmys ever.
"Oh, the lowest? Oh. All right. Well, we set a record, let's just say that."
Viewership for awards shows has been dropping for years.
For reference, the Emmys hit a recent high of 17.7m viewers in 2013.
This year's ceremony adhered to a special format due to the coronavirus pandemic. Kimmel hosted live from the Staples Centre in Los Angeles, with no audience and just a few rare guests.
Schitt's Creek emerged as the main winner of the night, having swept the comedy categories. Succession and Watchmen fared well too with four wins each.
Other highlights included Zendaya winning Outstanding Lead Actress in a Drama Series in a drama series for her work in Euphoria, Uzo Aduba winning Outstanding Supporting Actress in a Limited Series or Movie for her performance in Mrs America, as well as Jennifer Aniston, Courteney Cox, and Lisa Kudrow gathering for a mini Friends reunion.