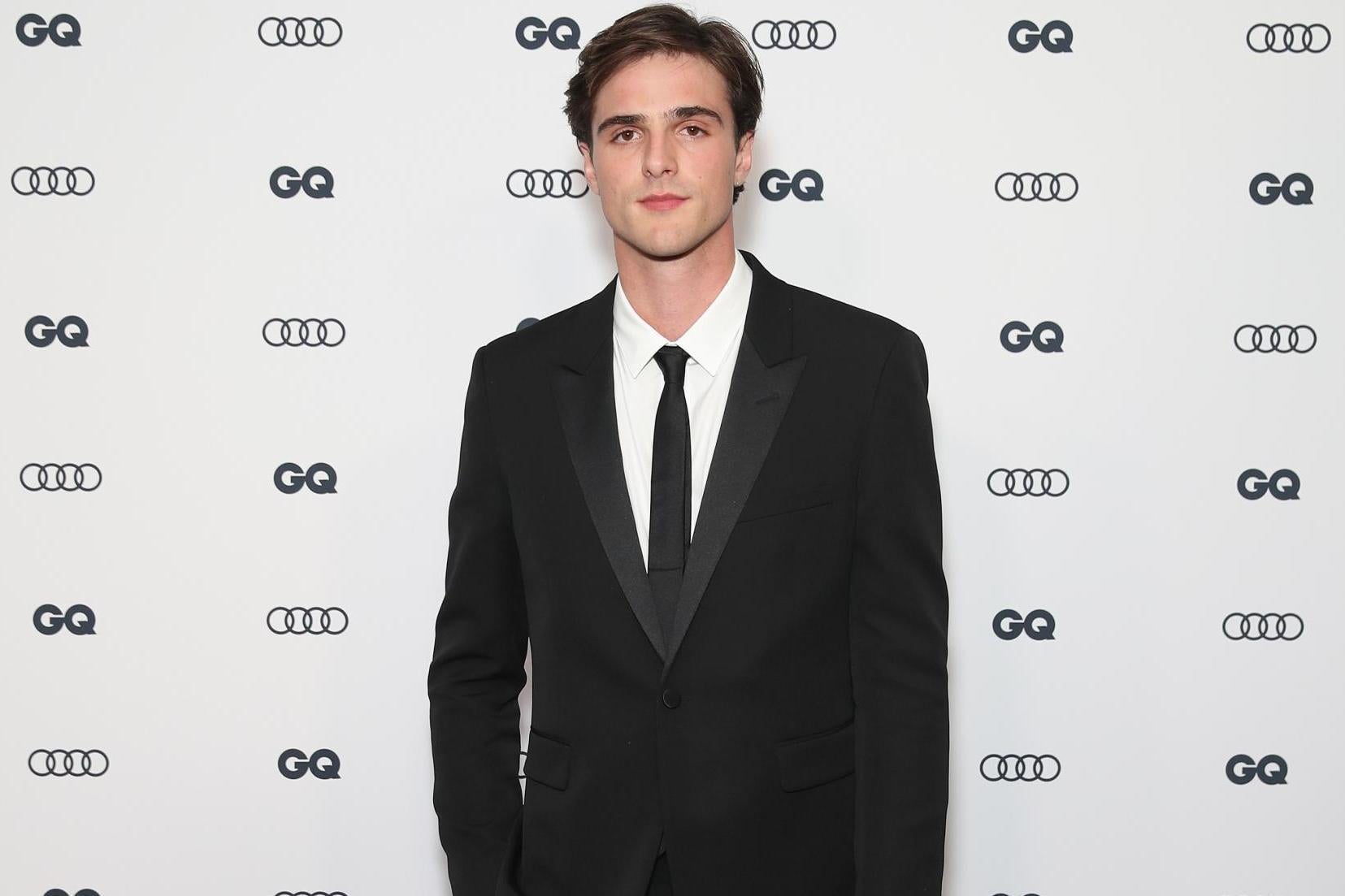 Jacob Elordi has opened up about the pressure he felt to be physically fit for Netflix's The Kissing Booth, and why he "hated every second of it".
In a new interview with Men's Health, the 23-year-old actor, who also stars in The Kissing Booth 2, explained that he "trained extensively for the first film, because it said it in the script" and because he was "so terribly nervous that I wouldn't be what the script wanted me to be".
To prepare for the role of high school student Noah Flynn, Elordi went to the gym twice a day, seven days a week, where his focus was solely on gaining muscle.
However, according to Elordi, the subsequent attention on his body both on-screen during shirtless scenes and from fans of the films really "bothered" him, as he wanted the focus to be on his acting rather than his physical appearance.
"At the time, I was super young and got thrown into a world where everyone wanted to talk about my body…it really f***ing bothered me," he revealed. "I don't identify with that whatsoever. I was trying to prove myself and be known as an actor.
"It was so much working out and I hated every second of it."
For the movie's sequel, Elordi told the outlet he didn't weight-train at all – but rather found a new workout regimen of daily yoga and pilates that is more "functional" and prioritises his mental and physical health rather than his appearance.
"Now, it's more functional," the Euphoria star told the outlet of his updated fitness plan. "I wanted to be a blank canvas and be more concerned with my health. I wanted to be able to walk and run with my grandkids when I'm eighty-something, you know?
"It's more about being functional as opposed to actual aesthetics."
The actor's desire to draw the focus away from his physical appearance comes after he recently told GQ Australia that he'd prefer to not play the role of high school jock anymore as it is "kind of taxing".
"Nothing against that but I've sort of done it and it would be really hard for me to find joy in that," he said of opportunities he's been offered. "I'm also getting older now, and I'm starting to look older, so to keep going back to high school is kind of taxing."