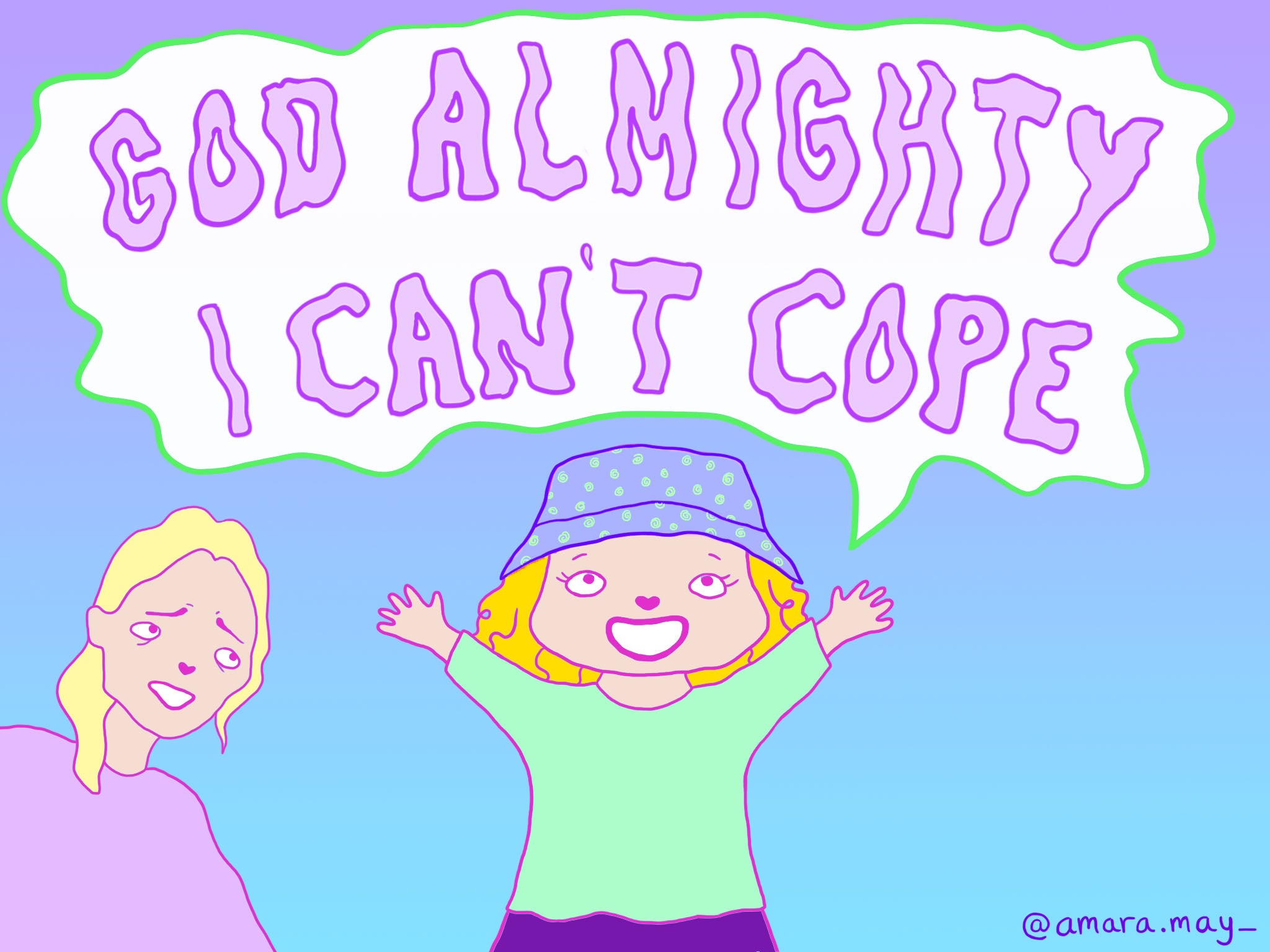 M
y two-year-old has started saying "God almighty I can't cope." It's a hell of a lot for Liberty to have picked it up as a new catchphrase but I can't stop her, which is rather embarrassing especially when she starts shouting it during the leavers' picnic at Lola's nursery school.
Everybody laughs, but don't they realise the deeper implications of what she is saying? It's about my mental state, which is not tip-top at the moment. I'm gearing myself up for Lola's first day at big school and Liberty's first day at nursery – both at 9am on the same Monday – at different locations. It's meant to be a milestone but it feels like a millstone around my neck.
When I start hyperventilating at the thought of being forced to choose between my children, I have to take a deep breath. "Calm down!" I say to myself. "You've lost all perspective." It's not like I'm being asked to choose which one I would save in a fire, just who emotionally needs me the most that day.