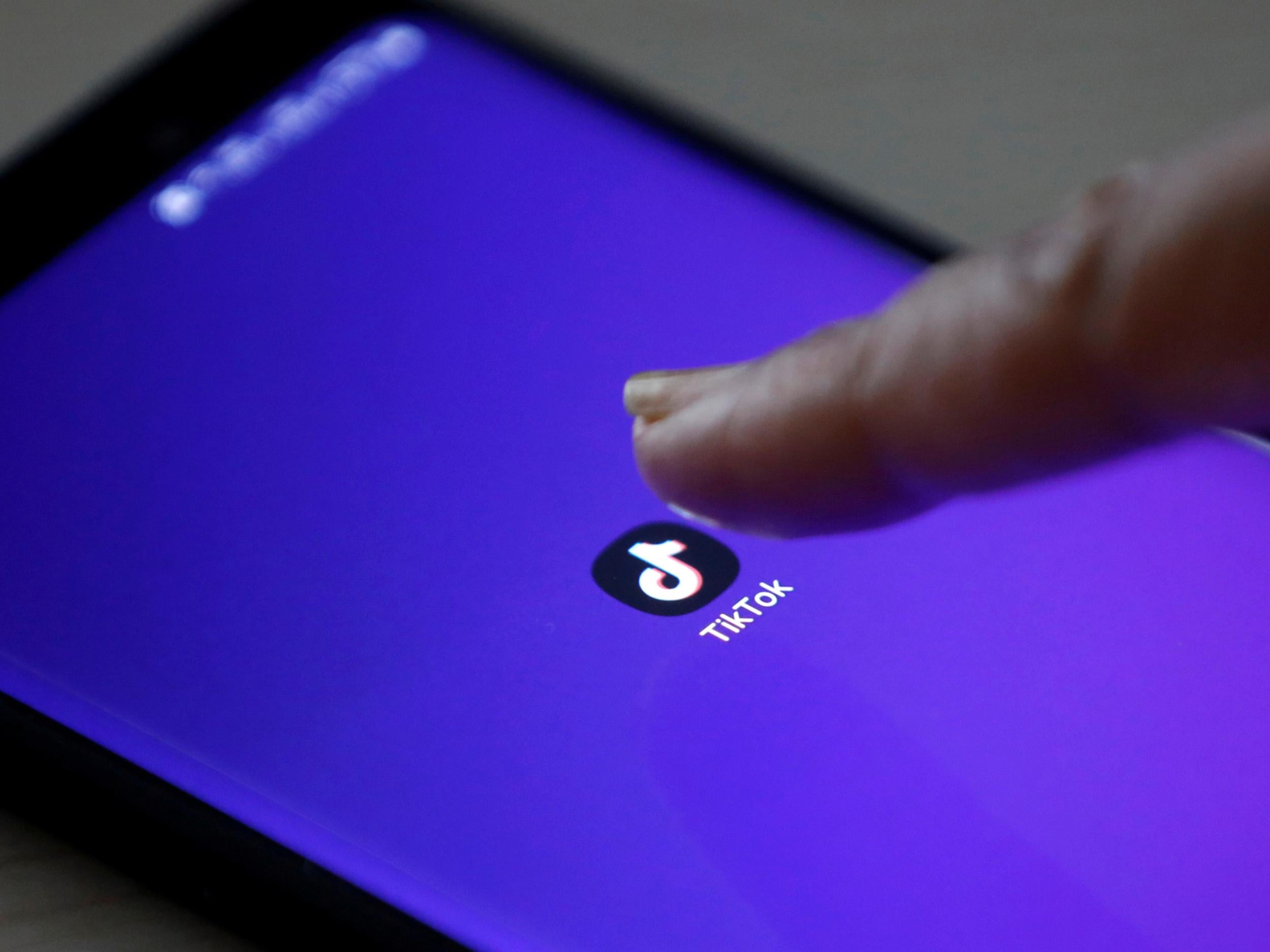 The app TikTok has been repeatedly making headlines as governments around the world consider take action against the video platform.
The latest threat, from Donald Trump himself, suggests that the app could be banned very soon.
Such decisions are being made for a number of reasons, including border conflicts with the Indian government and anti-Chinese sentiment from the United States.
Concerns have also been raised about the Chinese government's approach to data and privacy, both with regards to its own citizens and the potential to collect information from foreign citizens.
For the average person such decisions are confusing, especially because of the unclear relationship between TikTok (which does not exist in China), its Chinese parent company ByteDance, and the Chinese government.
The United States is considering an outright ban on the application, which has caused a backlash by young people who have grown accustomed to the app.
What is TikTok?
TikTok is a viral video app. It was launched in international markets in 2017, and launched in the United States in 2018.
The app lets users record 15-second short form video, and has become popular among young people. The app reportedly has over one billion active users, 100 million of which come from the United States.
Who is TikTok owned by?
TikTok is owned by the Chinese company ByteDance, but the company itself is headed by former Disney executive Kevin Mayer.
TikTok says that its data is kept in the United States with backup servers in Singapore and does not keep data in China.
What data does TikTok collect?
According to TikTok's privacy policy, the company collects a range of personal information including but not limited to:
Registration information, such as age, username and password, language, and email or phone number
Profile information, such as name, social media account information, and profile image
User-generated content
Payment information
It also collects information from users linked social networks as well as technological data including IP address, browsing history, and location data, as well as information from third-party platforms linked to it such as Facebook friends.
In comparison to other social media sites, TikTok has been more open about how its algorithm works and how it uses this collected data to recommend content on the main feed of the app.
What is Douyin?
Douyin, however, is the version of TikTok that is available in China. The app has the same logo as TikTok, as well as the same interface, functions, and content.
It was launched in 2016 in China, and has more features than TikTok. This includes more mundane additions, such as the ability to buy products in videos, but also more concerning ones, such as reportedly using facial recognition to ensure that users outside of China cannot stream on the app.
TikTok has said that it does not remove videos at the behest of the Chinese government. According to its transparency report, the countries that have most requested videos be removed are the United States and India.
However, it is unclear if the same can be said of Douyin. The Independent has reached out to the company for clarification.
A report from 2019 revealed that TikTok did indeed censor videos that the Chinese government did not approve of, including those that mention Tiananmen Square, Tibetan independence, or the banned religious group Falun Gong, according to internal documents.
Bytedance said such documents were retired in May 2019, and that such guidelines did not reference specific countries or issues.
Why are people saying it could be banned?
TikTok has been at risk of being banned for months, as the Trump administration has expressed concerns about the app's relationship to the Chinese government.
According to Secretary of state Mike Pompeo, the US is "certainly looking at" banning the app, which would put American users' "private information in the hands of the Chinese Communist Party".
A Republican senator banned staff from using the app in March, and following that staff from both the DNC and RNC have warned staff against using the app.
The justification behind such a ban is vague but is rooted in anti-China sentiment that has been exacerbated by the recent political actions of the Chinese government, as well as China's approach to privacy and data.
China's National Intelligence Law from 2017 requires organisations and citizens to "support, assist and cooperate with the state intelligence work," and although Chinese companies have said they would not comply with such action, experts reportedly believe they would not have a choice.
Currently, the Chinese government is in conflict with protestors in Hong Kong due to a new law that banning "secessionist" activities and "subversion" of the Chinese state.
The Chinese government is also in conflict with India over border tensions which led to 59 Chinese apps, including TikTok, being banned in India.
The Indian government said that some of the apps had been found to be "stealing and surreptitiously transmitting users' data in an unauthorized manner to servers which have locations outside India", but did not make any specific allegations.
TikTok has denied such claims, and said it would leave Hong Kong.
The app was recently found to be copying clipboard data from iOS devices without user knowledge. That said other apps, including LinkedIn, PUBG Mobile (the app for the Player Unknown BattleGrounds video game), and The New York Times app, were also copying clipboard data from iOS devices without user knowledge.
What is likely to happen?
It is likely that TikTok will be addressed by the Trump administration. White House adviser Peter Navarro has said he expects president Trump to take "strong action" against the company.
"If TikTok separates as an American company, that doesn't help us, because it's going to be worse – we're going to have to give China billions of dollars for the privilege of having TikTok operate on US soil," he also said.
The US government could legally sever TikTok from its parent company Bytedance, as it has done in the past with other Chinese companies. In 2019, the US government demanded Beijing Kunlun Tech to relinquish their control of Grindr.
However, as has been pointed out by The Verge, such action would be politically troubling because unlike Huawei, which has been charged with of racketeering and conspiracy to steal trade secrets, the allegations against TikTok are not as obvious.
Moreover, such actions could set a dangerous precedent. WeChat, also banned by the Indian government, has been found to be monitoring the conversations of users outside of China in order to stop the spread of information about the coronavirus according to a report from Citizen Lab.
WeChat is owned by Tencent, which also owns the PUBG Mobile app, and it is currently unclear whether western governments would take action to separate Tencent from PUBG. Much like Bytedance, or Huawei, which has also had legislation against it by the US government, data from other apps that could flow through Chinese parent companies could be compelled to hand over data to the Chinese government, it has also been argued.
However, that does not explain why Chinese companies would, theoretically, not be able to conduct the same actions at the behest of Beijing through, for example, Huawei's 4G connections, or other Chinese apps that have not been banned by western governments.
Without clear transparency from governments about potential threats, or companies about their corporate structure, it is challenging to make definitive statements about these decisions that do not simply fall along pre-existing political divides.
tinyurl
is.gd
v.gd
v.ht
u.nu
clck.ru
ulvis.net
shrtco.de