More than 16 years after the final episode of Friends aired, Jennifer Aniston has demonstrated the strength of her friendship with Lisa Kudrow by wishing her former co-star a happy birthday on Instagram.
On Thursday 30 July, Kudrow, who played the eccentric and lovable Phoebe on the hit sitcom, celebrated her 57th birthday.
Although she did not post anything on Instagram to mark the day, her close friend Aniston made sure her 35m followers were aware it was Kudrow's special day.
To mark the occasion, The Morning Show star shared a series of throwback pictures on her Instagram Story, as well as footage from 2015 when Kudrow joined Taylor Swift on stage during the singer's 1989 world tour to sing "Smelly Cat", her Friends character's signature song.
"Happy birthday my sweetest Floosh," Aniston captioned her first Story post, alongside a black-and-white photograph of her and Kudrow scrunching up their faces to the camera.
In the second Story post, Aniston wrote: "I love you," posting a picture of her and Kudrow hugging at an event.
Several Twitter users expressed their delight over Aniston sharing the clip of Kudrow and Swift singing "Smelly Cat", with one person describing it as "iconic".
In the video, Kudrow can be heard telling Swift "you have to really feel the lyrics" as the pair strum their guitars in unison.
Earlier this month, Aniston shared an Instagram post urging her fans to "wear a damn mask" amid the coronavirus outbreak.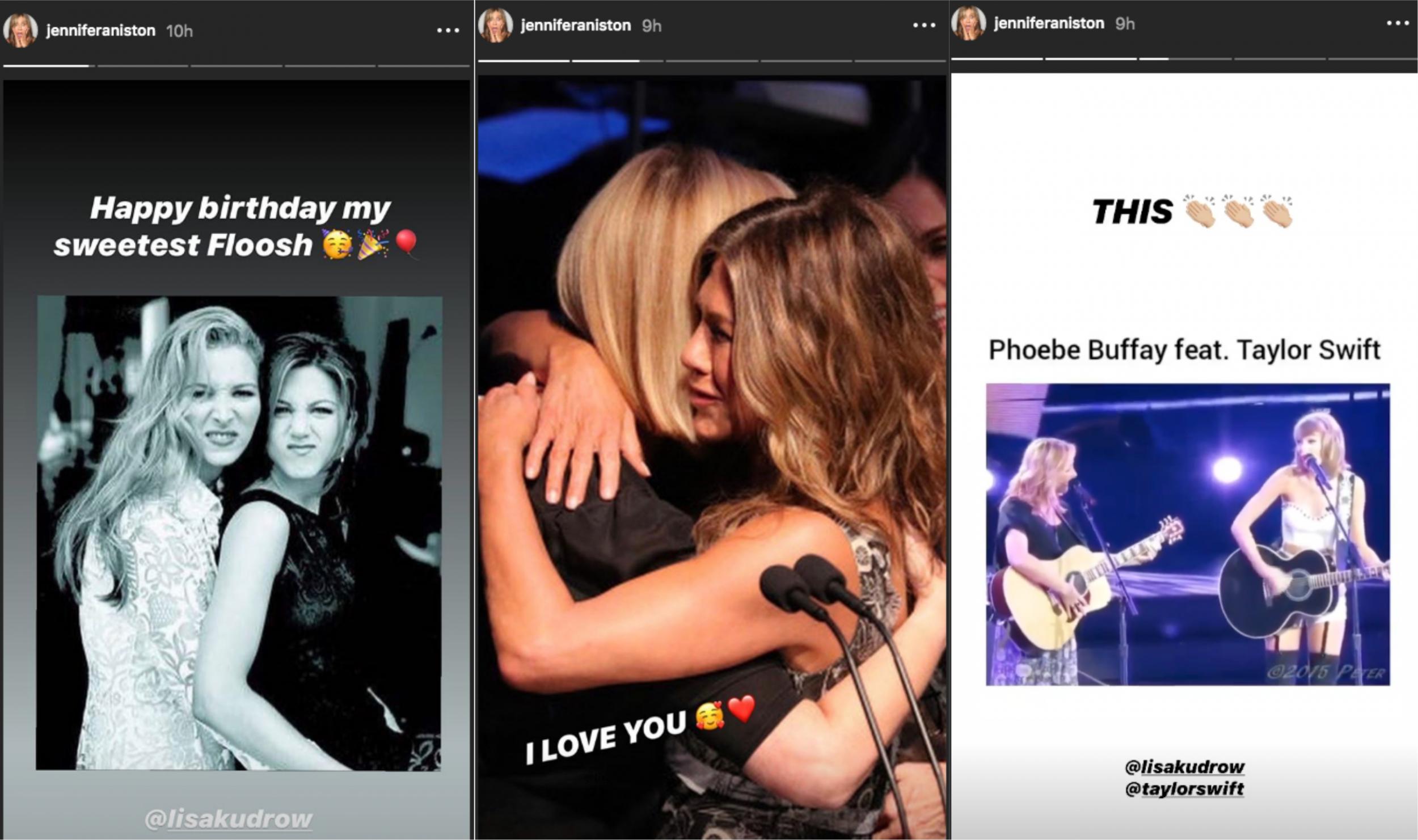 A few weeks later, the actor shared a photo of a friend on a ventilator, in addition to a picture of her and Friends co-star Courteney Cox wearing matching face coverings.
"This is our friend Kevin. Perfectly healthy, not one underlying health issue. This is Covid. This is real," Aniston wrote in the caption.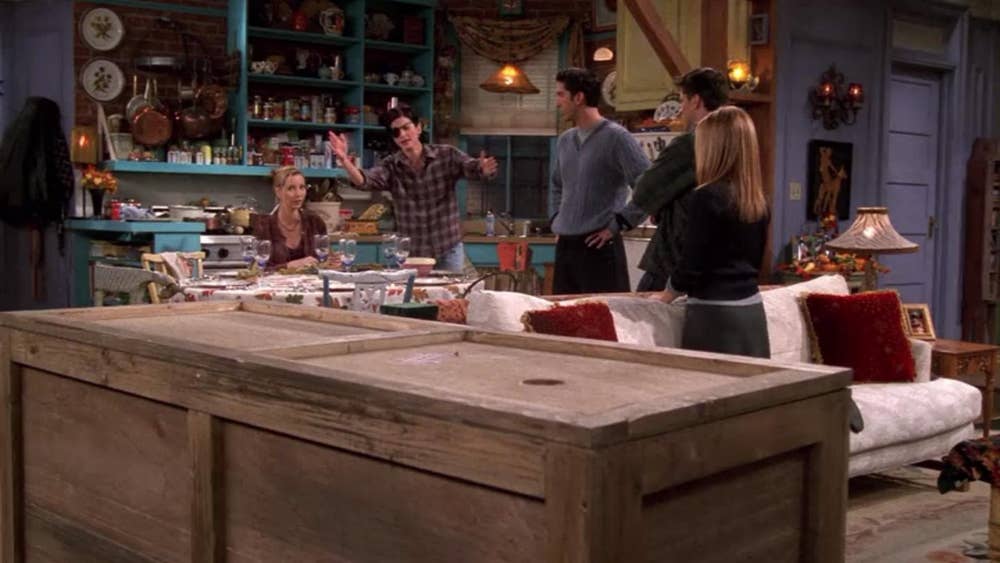 "We can't be so naive to think we can outrun this…if we want this to end, and we do, right? The one step we can take is PLEASE #wearadamnmask."
Aniston emphasised that the virus "affects all ages", adding that the picture was taken in early April and her friend is now almost recovered.