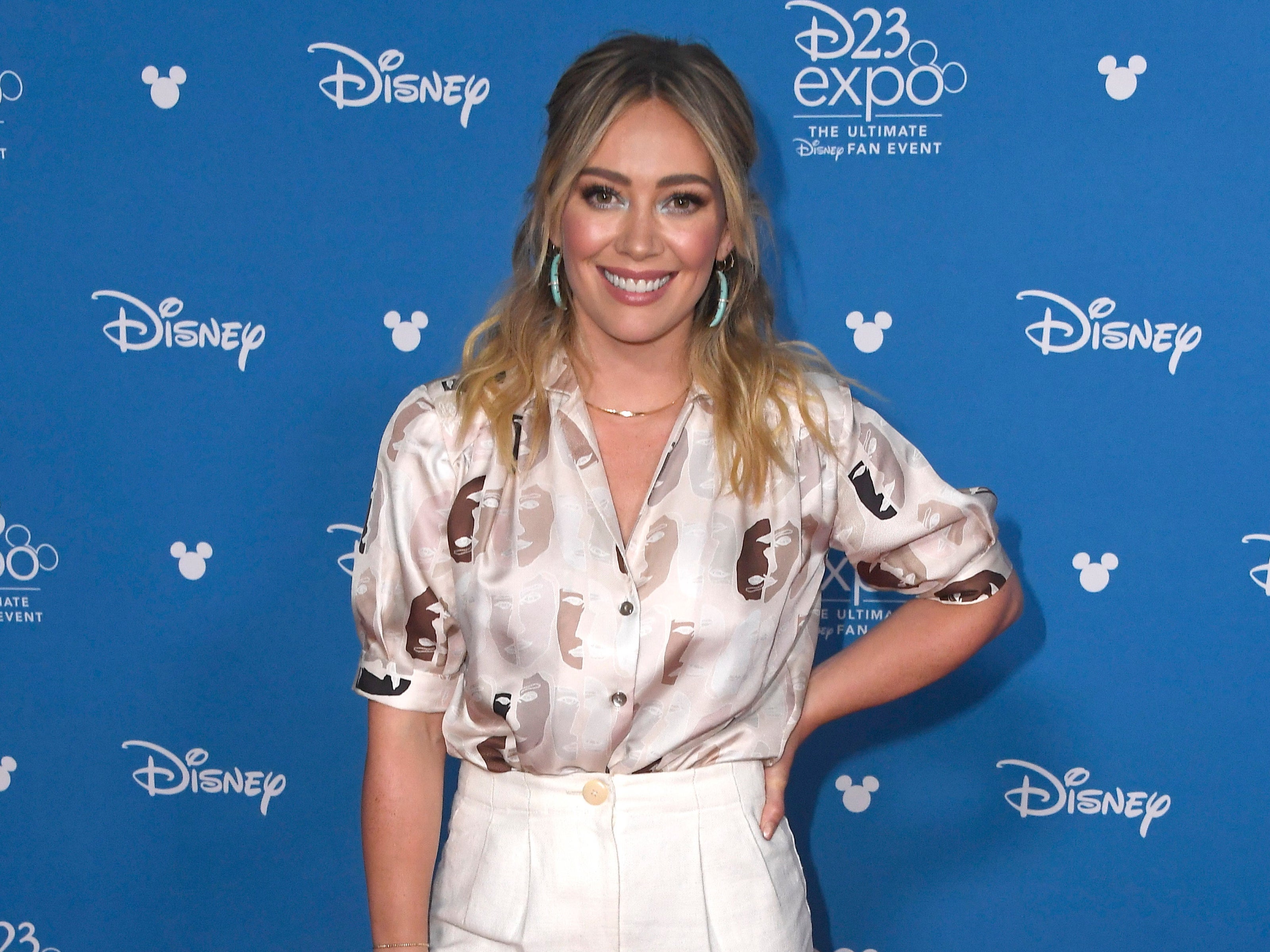 Hilary Duff has revealed she is "still completely repulsed" that she drank the placenta from the birth of her daughter in a smoothie.
In 2018, a month after her and Matthew Koma's daughter Banks was born, Duff said she had consumed the placenta after blending it with fruit, and that it was "the most delightful smoothie I've ever had."
However, during a recent appearance on Whitney Cummings' podcast Good For You, the Younger actress opened up about the decision to drink her placenta, explaining that it had been on the guidance of her midwives.
After telling Cummings that her sister consumed her placenta in pill form, Duff said she had also eaten hers but "not quite in pill form".
"This is a whole conversation, maybe for the other podcast," Duff joked. "So I had a home birth and my midwives, I call them 'The Witches,' they're pretty like, hippy-dippy, a little different thinking, right?"
Explaining that some believe there are health benefits to consuming the placenta, Duff continued: "They say that it stops your body from haemorrhaging after you have a baby. They say that it gives you all kinds of energy and nutrients and [it] helps balance your hormones and stuff like that."
Duff then added: "And I'm still completely repulsed by it."
According to the 32-year-old, she didn't "eat the whole thing," but rather just a small portion blended with strawberries, berries and bananas, which she said masked the taste.
"I saw that thing, it looked gnar," she said.
But despite feeling "repulsed," the mother-of-two did acknowledge that it's "badass" women grow placentas, which provide oxygen and nutrients to the baby during pregnancy.
"I know it sounds gross, but it's so badass a woman can grow a temporary organ – and then you can eat it!" she said.
Duff is not the only celebrity to open up about eating her placenta. In 2018, Chrissy Teigen revealed that she consumed her placenta after the birth of her second child Miles and that it may have helped her "avoid" postpartum depression.
"It sounds ridiculous, but people have this belief that if you eat your placenta, it gets all those nutrients that you lost when you were pregnant rather than just losing them immediately and losing that rush of endorphins," Teigen told CBS at the time.
Despite the various alleged benefits of consuming one's placenta, a 2015 study conducted by researchers from Northwestern University concluded that there are no proven health benefits associated with eating the placenta.