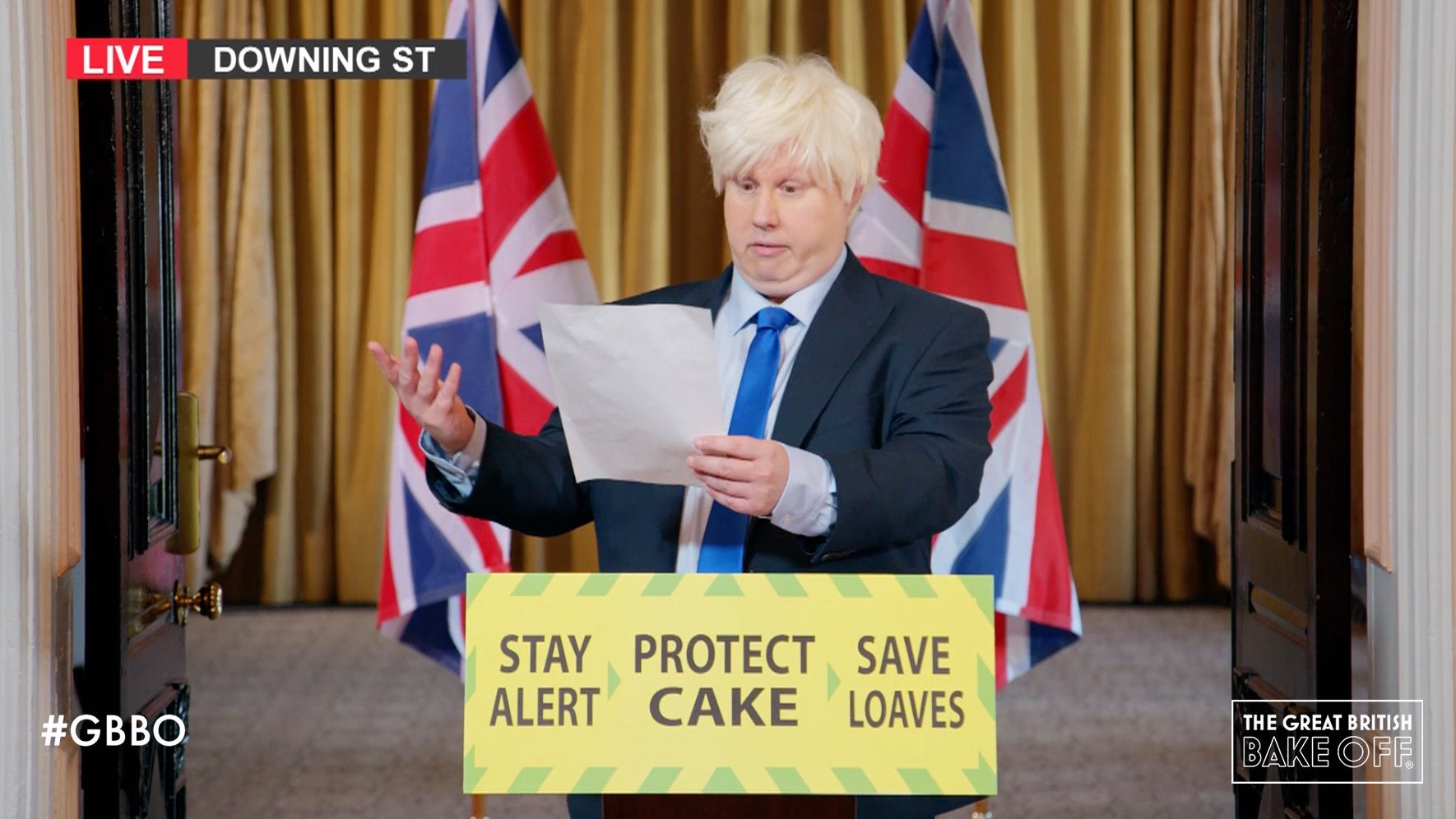 New host Matt Lucas portrayed Boris Johnson, complete with blond wig, with judges Prue Leith and Paul Hollywood offering advice on how to pronounce "scone" on either side.
"Go bake in a tent… don't bake in a tent," Lucas said, mocking the mixed messages and confusing rules that have made Johnson and his MPs a source of constant criticism since March.
The 11th series of the popular baking competition was filmed in an isolation "bubble", with contestants agreeing to isolate together – away from their families – for up to seven weeks.
The first episode was pushed back due to Johnson's speech today (Tuesday 22 September), which urged Britons to "get through winter together" while warning of the likelihood of further lockdown rules.
Creative director Kieran Smith revealed that during the filming there was one Covid-19 scare, which turned out to be a false alarm.
The extensive health and safety precautions meant the shoot "felt like the safest place in Britain", he said.
Fans reacted positively to the opening skit, with the official Bake Off account sharing a screengrab with the caption: "Curd immunity."
Comedian Chris Addison tweeted: "I've been really looking forward to seeing @RealMattLucas on Bake Off, but opening with this long Boris Johnson impression is a bold move even for him."