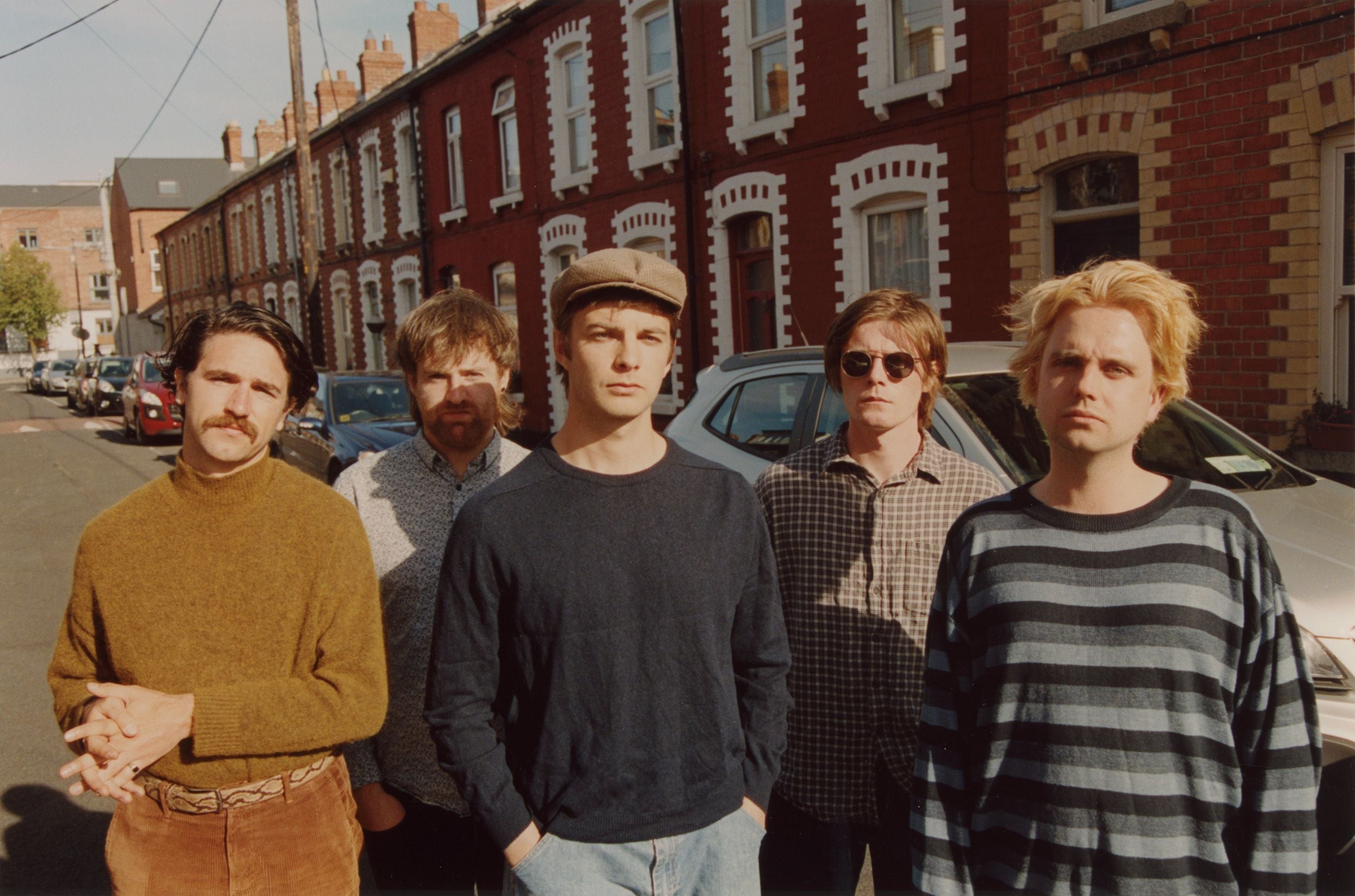 Fontaines DC's debut album, Dogrel, was a bold depiction of life in Dublin. The Mercury Prize-nominated record traded on frontman Grian Chatten's heightened powers of observation, delivered in a voice that bit as well as barked. The guitars had a strut to them, as did Chatten's often exaggerated delivery of songs about characters who were bored, lost, frustrated, arrogant, drunk – or all of the above.
New album A Hero's Death was written immediately after that debut was completed, a reaction from a group now craving reassurance that – whatever happened after Dogrel's release – they would be the same band as before. The five-piece turned their gaze inwards, away from the rain-flecked grey stone of their hometown, and towards their own doubts.
An air of suspicion has been projected by Fontaines DC from the off. They're a band very much aware of how good they are, but also wary of the damage hype does to artists who aspire for longevity. This transpires in songs such as "Living in America" – over feedback-flecked thrashes of guitar, Chatten intones: "Snowman coal'd/ Pigeon holed/ Cooed to death/ Pilgrim soul." His distrust of fawning critics ignites that instinct to cut and run.
Single "I Don't Belong", which opens the album, continues that sentiment from the perspective of someone Chatten perhaps fears he could become. Under the chugging, almost zombie-like rhythms are flickers of rebellion, in the distinctive twang of a six-string or shimmer of the hi-hat. "I don't belong to anyone," he insists. "I don't belong to anyone."
The band seem to be doing their best to reassure themselves that they're on the right path. That results – occasionally too much – in repetition; while the refrain of "I Don't Belong" is brilliantly affecting, the same can't be said for "Sunny". The mood is hazy, almost redolent of The Beach Boys with its strolling guitar line. But Chatten's suddenly airy, lopsided vocals are distractingly different in tone to the rest of the record; after the propulsive "I Was Not Born", it threatens to bring the record to a screeching halt.
"You Said", by contrast, lays the band's vulnerabilities out on the mortuary slab. Chatten could be speaking both to and as his muse, wondering if inspiration will find him when his life is moving at such an impossible speed. "A Lucid Dream" drags the band through a maelstrom, aware of the carnage but unable to control it. The lull of "Oh Such a Spring" manages to capture their internal conflict with disarming calm. And on "No", the clearest Chatten has ever sounded, he speaks not just for the band's anxieties but those of anyone whose fears render them speechless. It's a relief then, to find that – despite Fontaines DC's own misgivings – they still have plenty more of note to say.