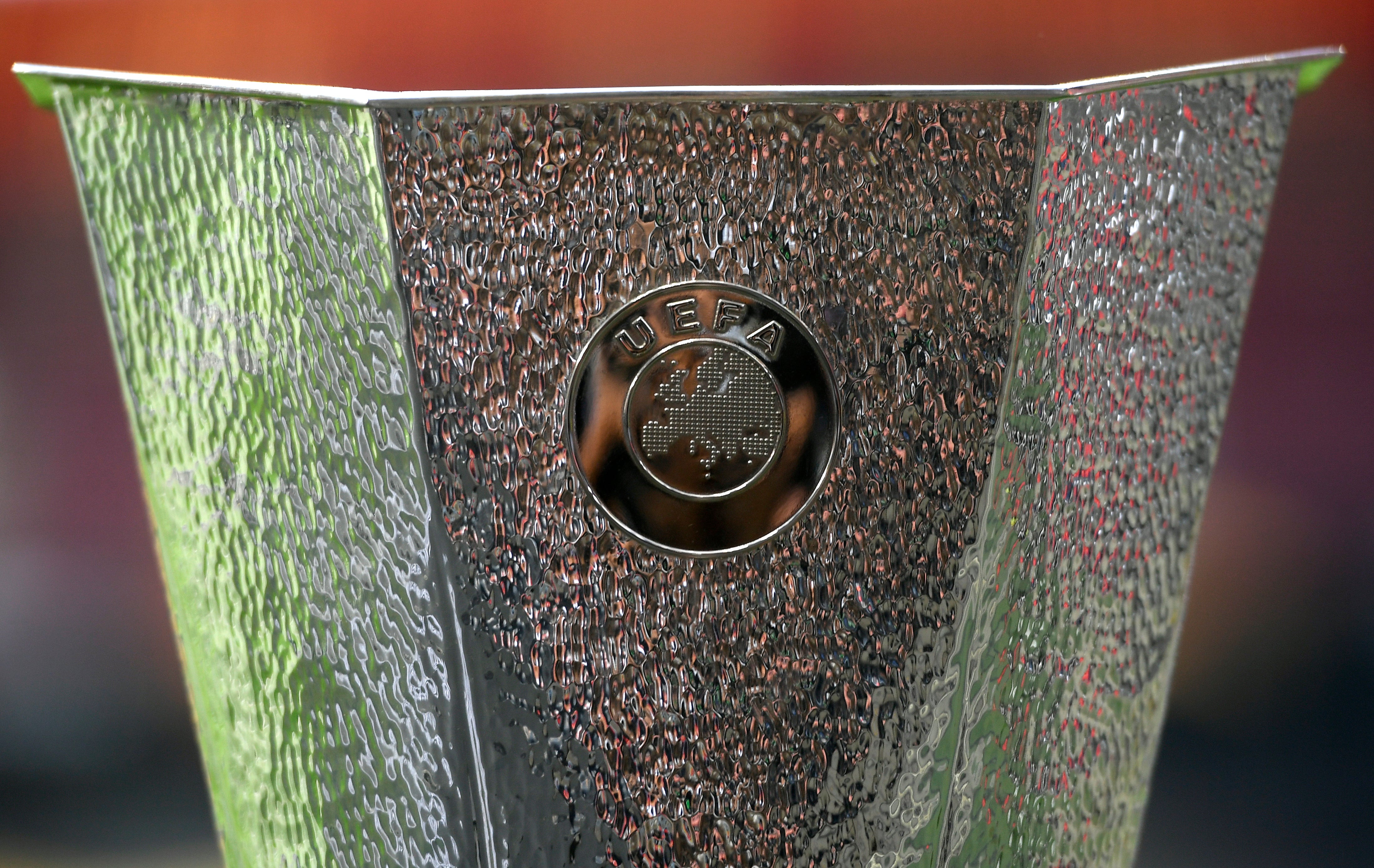 It is a complicated draw made even more complex by Uefa's ruling that only certain stadiums can be used, meaning clubs without a certified stadium cannot play each other.
Celtic are in the 'champions path' while Spurs and the other Scottish clubs are in with the muggles or 'main path'. Teams have been split into groups and Spurs are in the same Group 4 as Rangers, meaning they could drawn together. Follow the draw live below:
1600430573
THIS SEASON'S FINAL
A reminder that this term's final will take place in Gdansk in May!
Alex Pattle18 September 2020 13:02
1600430521
Alex Pattle18 September 2020 13:02
1600430242
ANY SECOND NOW!
Uefa are counting down to the draw and we're a matter of seconds away.
Alex Pattle18 September 2020 12:57
1600429373
NEARLY TIME…
We're about 15 minutes away from the start of the draw!
Alex Pattle18 September 2020 12:42
1600428606
MOURINHO ON RELATIONSHIP WITH NDOMBELE
Spurs coach Jose Mourinho hasn't always enjoyed the smoothest relationship with Tanguy Ndombele, but here's what the manager had to say after the midfielder's winning goal against Plovdiv:
Alex Pattle18 September 2020 12:30
1600427690
TOTTENHAM SURVIVE SCARE IN QUALIFIER
Here's a look at how Tottenham got on against Lokomotiv Plovdiv last night…
Alex Pattle18 September 2020 12:14
1600427185
WHEN ARE THE TIES?
Ties take place on 1 October, with extra time and a penalty shoot-outs if required. Winners advance to the Europa League group stage.
Alex Pattle18 September 2020 12:06
1600427159
HOW THE DRAW WILL WORK
"The Uefa administration has formed groups for the draw to avoid clubs without an approved stadium being drawn against each other, in accordance with the principles set by the Club Competitions Committee. Sides from the same association cannot be drawn against each other. Any further restrictions will be confirmed before the draw."
Alex Pattle18 September 2020 12:05
1600427026
SEEDINGS
The teams in the Champions Path who were eliminated in the third qualifying round of the Uefa Champions League are seeded. For the Main Path, clubs were divided equally between seeded and unseeded clubs in accordance with the club coefficient rankings.
Alex Pattle18 September 2020 12:03
1600427004
MAIN PATH
Seeded: 1 Galatasaray (TUR) / Hajduk Split (CRO), 2 Shkëndija (MKD) / Tottenham (ENG), 3 Standard Liège (BEL) / Vojvodina (SRB), 4 APOEL (CYP) / Zrinjski (BIH)
Unseeded: 5 Rostov (RUS) / Maccabi Haifa (ISR), 6 Willem II (NED) / Rangers (SCO), 7 Fehérvár (HUN) / Reims (FRA), 8 FCSB (ROU) / Slovan Liberec (CZE)
Alex Pattle18 September 2020 12:03