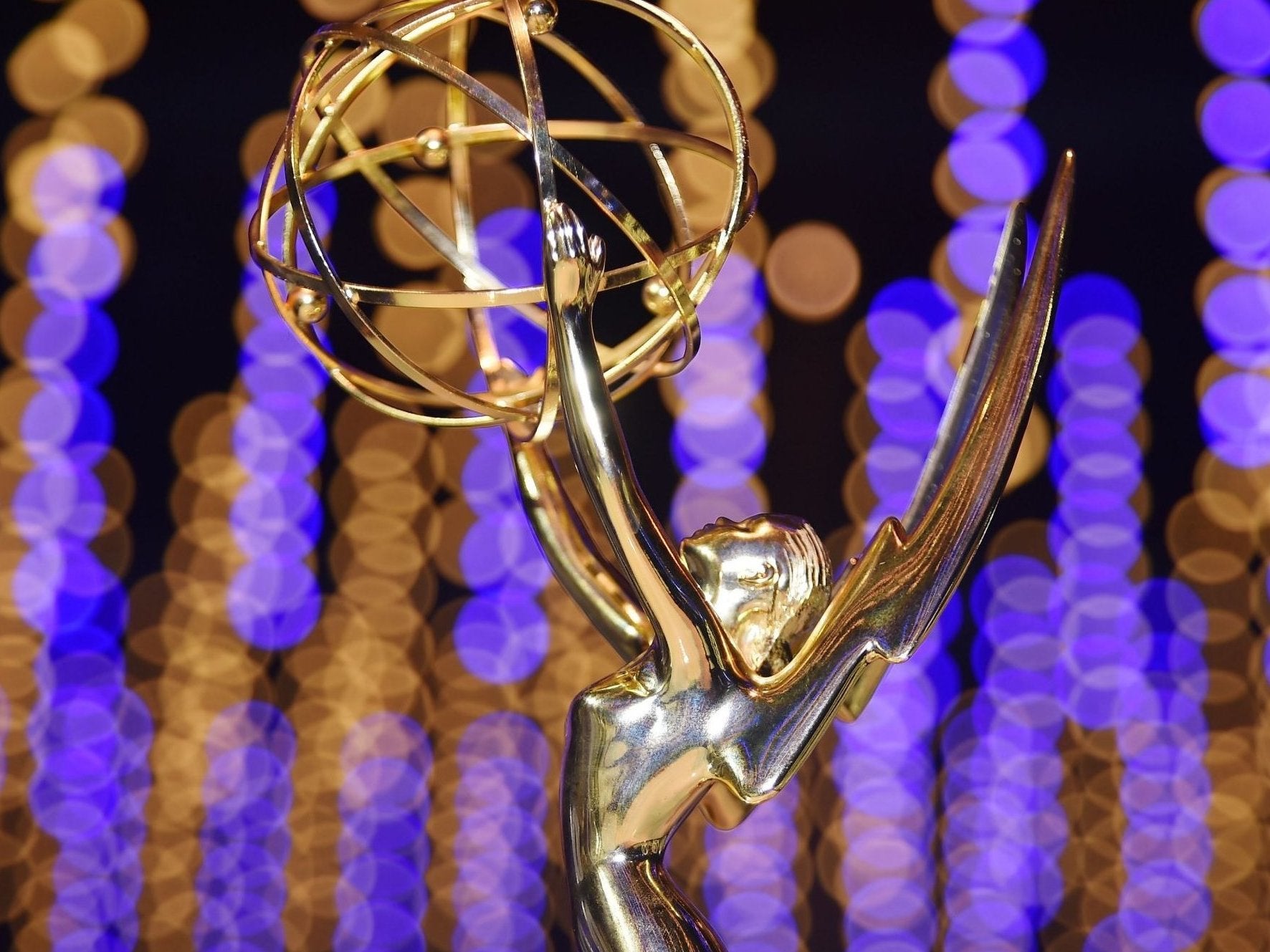 Gwendoline Christie, Joey King, Penelope Cruz and countless other stars arrive on the red carpet
The 2020 Emmys are upon us, with this year's proceedings taking place virtually for the first time in the award show's 72-year history.
Jimmy Kimmel is back on hosting duties for the third time and, according to Succession star Brian Cox, nominees have been told Emmy producers are sending staff to personally deliver trophies to the winners in their homes.
Leading this year's nominations is HBO's Watchmen, which has received a whopping 26 nods. Succession and The Mandalorian have also scored prime spots in the latest list of contenders.
Normal People, however, was largely snubbed, with just one nomination for its male lead, Paul Mescal.
Follow along with the action in our live blog…
1600641894
With The Morning Show, Jennifer Aniston scored her first TV Emmy nomination since Friends, in the Best Actress – Drama category. The show itself was met with mixed reviews, but critics liked Aniston's performance. This could be her year. Seeing Aniston take home that trophy would be exciting, nostalgic, and a testament to the hard work she has put in for 16 years to nurture her post-Friends career. But Zendaya is also nominated for her performance in Euphoria, which was so novel, so skillful, and so vulnerable that it turned the HBO show into a phenomenon in its own right. At just 24, the actor has shown an impressive range and an ever-increasing mastery of her craft. Give her an Emmy already.
Clemence Michallon20 September 2020 23:44
1600640866
This has been a big year for limited series, with Little Fires Everywhere, Mrs America, Unbelievable, Unorthodox, and Watchmen battling it out in that category. Watchmen is a frontrunner – Star Regina King is an industry darling, and its themes of systemic racism, oppression, and conspiracy have only deepened in the year since it aired. Based on its critical kudos, there's also a chance Unorthodox may sweep in here. This resonant tale of a young and unhappily married Jewish-Orthodox woman fleeing to Berlin was one of the surprise successes of early 2020.
Clemence Michallon20 September 2020 23:27
1600640366
This year's Best Drama Series category includes several heavy hitters, such as Better Call Saul, The Crown, and Succession. Succession, already an Emmy darling last year, is once again a frontrunner. Better Call Saul, with an acclaimed fifth season, is also a solid bet.
Clemence Michallon20 September 2020 23:19
1600639828
Over the weekend, Maya Rudolph won the Emmy for Guest Actress in a Comedy Series for her portrayal of Kamala Harris (now sharing the Democratic ticket with Joe Biden) . She will reprise the role during SNL's new season, which kicks off on 3 October.
Clemence Michallon20 September 2020 23:10
1600639256
We're only two hours away from the start of the ceremony! Last call to get your predictions in…
Clemence Michallon20 September 2020 23:00
1600615386
For our predictions of who will win and who should win – click here
Ellie Harrison20 September 2020 16:15
1600615370
This year's Emmys serve as a blissful reminder of our recent past, and a bizarre reflection of where we stand today. Due to the pandemic, it will be live streamed from hundreds of different locations, with cameras rigged in the homes of the nominees. Host Jimmy Kimmel will be in-studio, and probably slightly crestfallen – he's already declared that this year's show will likely be "the lowest-rated Emmys of all time".
So it will be weird. It'll also be sort of fascinating. Will Best Actress nominee Jennifer Aniston be sat alone in her kitchen? Will we see stars with their housekeepers just so they can have someone to hug if they win? Will people still be dressing up to sit around in their living room?
It all remains to be seen…
Ellie Harrison20 September 2020 16:14
1600616079
How to watch the awards ceremony live
The three-hour event will be broadcast live on ABC from 8pm ET on Sunday 20 September. You can also tune in via streaming services such as Hulu + Live TV or YouTube TV, both of which offer free trials. For more info, click here.
Ellie Harrison20 September 2020 16:34
1600614332
Welcome to The Independent's Emmys 2020 live blog! We'll be keeping you updated with all the action throughout the night, from the winners to the best speeches.
Ellie Harrison20 September 2020 16:05