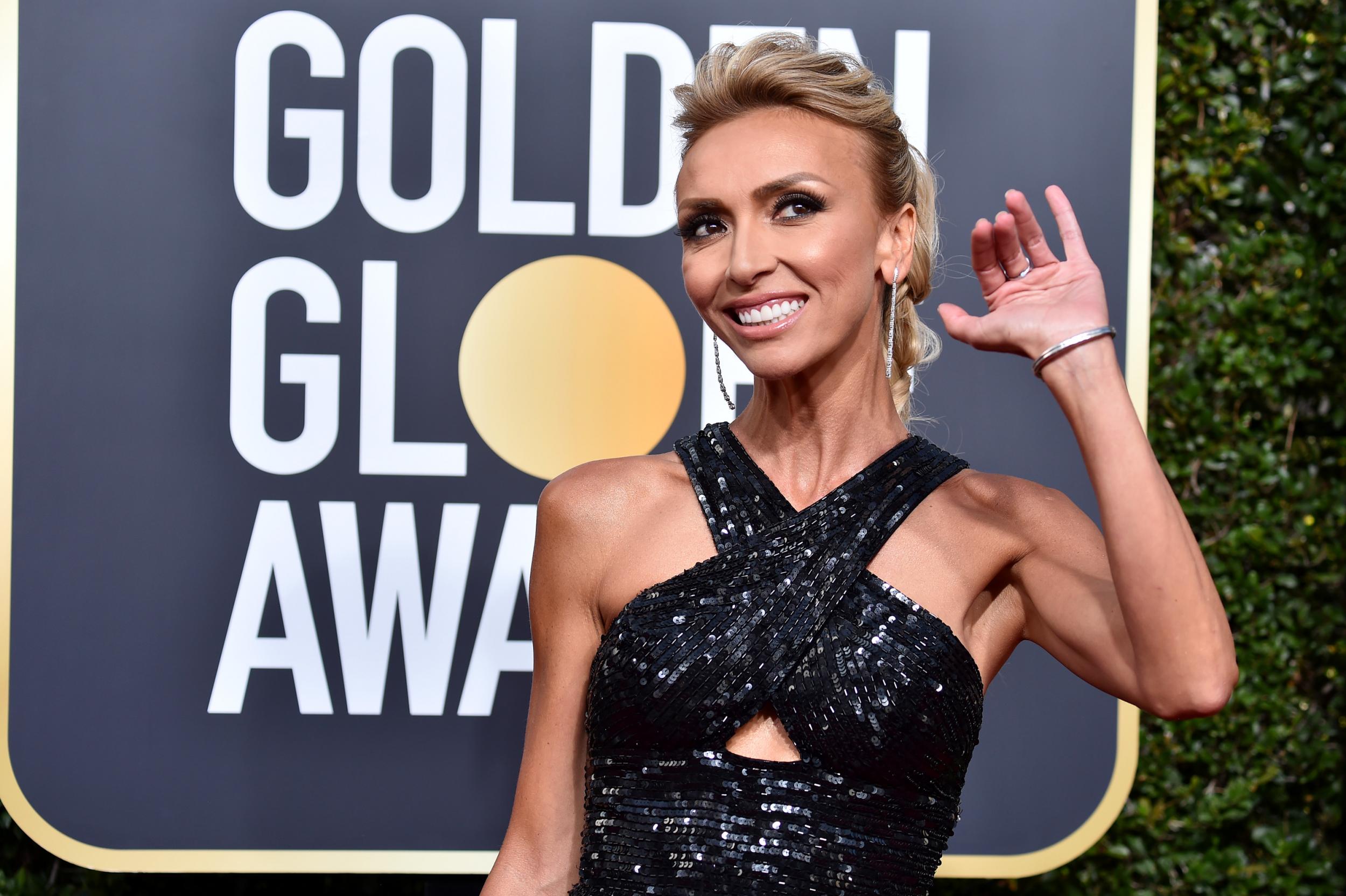 Viewers who tuned in to Sunday night's Emmy Awards red carpet coverage likely noticed that longtime E! host Giuliana Rancic was conspicuously absent. It has now emerged that Rancic had to forfeit her hosting duties after testing positive for Covid-19.
In a video posted to Instagram Sunday night, Rancic, 46, explained that she learned of the positive test results as she was preparing to travel to cover the awards show.
"As I go into my 20th year on the E! red carpet, I have to say I do not take missing an award show lightly," Rancic said in the video. "But unfortunately, this year is just so different. As part of E! and NBCUniversal's very strict testing guidelines, especially before an event like this, I did find out that I tested positive for Covid-19."
Rancic further revealed that her husband, Bill, and their 8-year-old son, Duke, also tested positive for coronavirus. They are all isolating and recovering at home, she said, and are "doing well and taking care of each other."
"Please protect yourselves and protect those around you," she urged fans, assuring them that she will see them "on the next red carpet."
"We aren't the first to get this news and we certainly won't be the last," Rancic added in the caption of the post. "So please continue to follow the safety guidelines to protect yourselves and those around you the best you can. We are all in this together."
Also missing from E!'s pre-show was special correspondent Vivica A. Fox, who similarly pulled out of the event after testing positive for Covid-19. The show was instead headlined by E! style correspondent Brad Goreski and Nightly Pop co-host Nina Parker, who read a statement from Fox on the air.
"I am terribly sorry I cannot be with my E! family tonight! Unfortunately, I have tested positive for the coronavirus. So, in an abundance of caution, I am isolating myself at home," the statement read. "I'm sending my very best to Nina and Brad, who I know will hold down the fort. I look forward to seeing everyone again soon!"