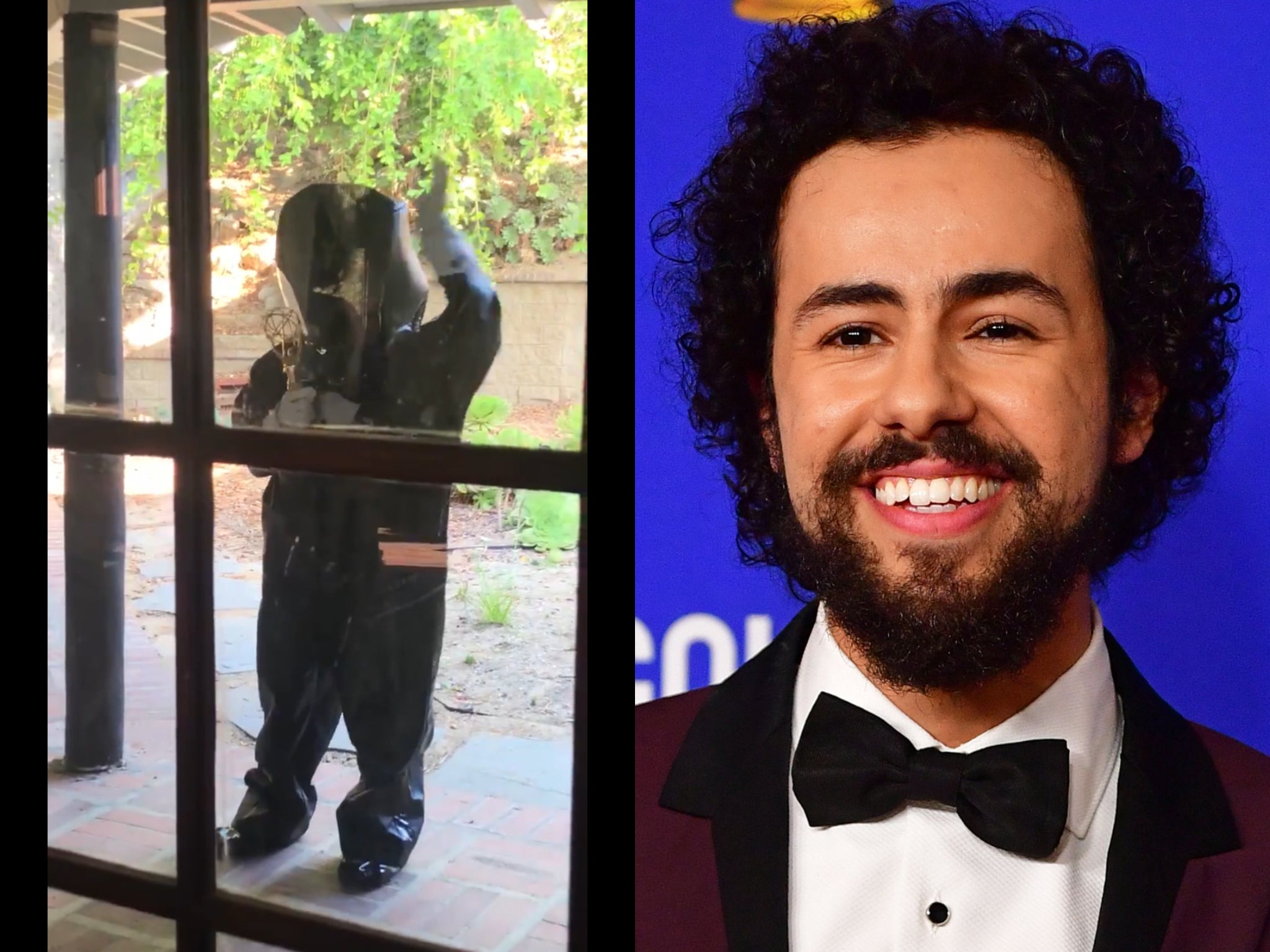 A video captured by Ramy star Ramy Youssef of an Emmy award being taken away from his house has gone viral.
Ramy was in contention in three categories during last night's (20 September) award ceremony – Outstanding Directing For A Comedy Series, Outstanding Lead Actor in same (for Youssef) and Outstanding Supporting Actor (for Mahershala Ali) – but failed to win any.
Because of social distancing restrictions amid the ongoing coronavirus pandemic, the nominees had the Emmy statuettes delivered to their houses.
In Youssef's video, captioned "when you lose the emmy", a person dressed in a heavy-duty hazmat suit is seen holding a trophy and waving outside his window, before walking away.
At the time of writing, the hilarious video has been viewed nearly 3 million times, with many commenters clearly enjoying the surreal nature of the loss.
"The intern in the Emmys hazmat suit deserves a raise," wrote one Twitter user in the replies.
Another commented: "They could've just mailed the Emmy. Instead they went to each nominee, with an Emmy in hand, to present to them in person in case they won… in a hazmat suit. Just, dangling it in front of your face, only to leave like that."
"Hahahaha holy s*** that's ice cold," joked someone else.
Feel-good Canadian sitcom Schitt's Creek ended up sweeping the comedy categories during last night's awards, with Ramy losing out in all three categories.
The TV award event included a mix of in-person and remote segments, with host Jimmy Kimmel performing to an empty Staples Center in Los Angeles.
You can find a full list of the night's winners here.