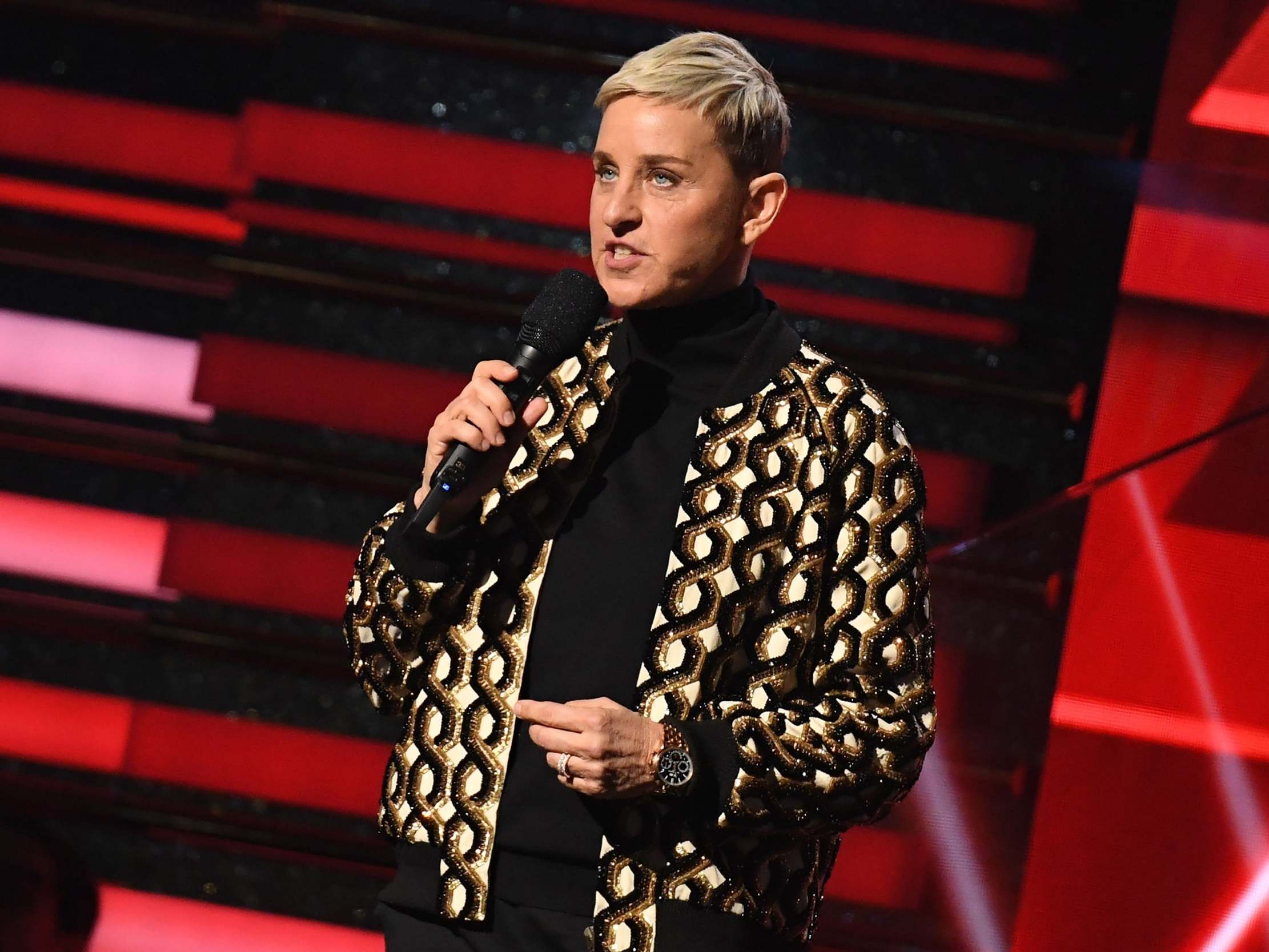 Ellen DeGeneres is reportedly contemplating quitting her hit TV talk show after claims of a toxic working environment plunged it into crisis.
The comedian and presenter, one of the most high-profile celebrities in the US, this week sent staff an emotional message pledging changes at the award-winning Ellen DeGeneres Show.
The email followed an internal investigation by Warner Bros Television, which produces the programme, into complaints including bullying, sexual misconduct, and racism among production staff.
The company said "not all of the allegations were corroborated" but it was "disappointed that the primary findings of the investigation indicated some deficiencies related to the show's day-to-day management".
A source at Warner Bros subsidiary Telepictures told the Daily Mail DeGeneres was now ready to walk away from the programme, first broadcast in 2003.
"She feels she can't go on and the only way to recover her personal brand from this is to shut down the show," the insider was quoted as saying.
"The truth is she knew what was going on, it's her show. The buck stops with her. She can blame every executive under the sun – but Ellen is ultimately the one to blame."
The show's troubles began to emerge with allegations made by several former staff members in a BuzzFeed News article which presented a radically different view of life behind the cameras from the upbeat and positive vibe presented by DeGeneres.
Dozens of ex-employees have since lifted the lid on an alleged culture of bullying and sexual harassment behind the scenes at the programme, which some saying the workplace was "dominated by fear".
Warner Bros has promised staffing changes and other unspecified measures, while DeGeneres said she was glad her production team was "finally having conversations about fairness and justice".
"On day one of our show, I told everyone in our first meeting that 'The Ellen DeGeneres Show' would be a place of happiness – no one would ever raise their voice, and everyone would be treated with respect," she wrote in an email to staff on Thursday.
"Obviously, something changed, and I am disappointed to learn that this has not been the case."
She added: "We all have to be more mindful about the way our words and actions affect others."
But the Telepictures source suggested "at this point, there is really no way to save the show from this PR nightmare, so Ellen leaving may be the only way for this entire mess to go away".
Other insiders at the production company voiced scepticism over the presenter's apology.
"She's only addressing this now because the publicity is so bad for her and her BS brand of happiness and kindness," a staffer told the Daily Mail.