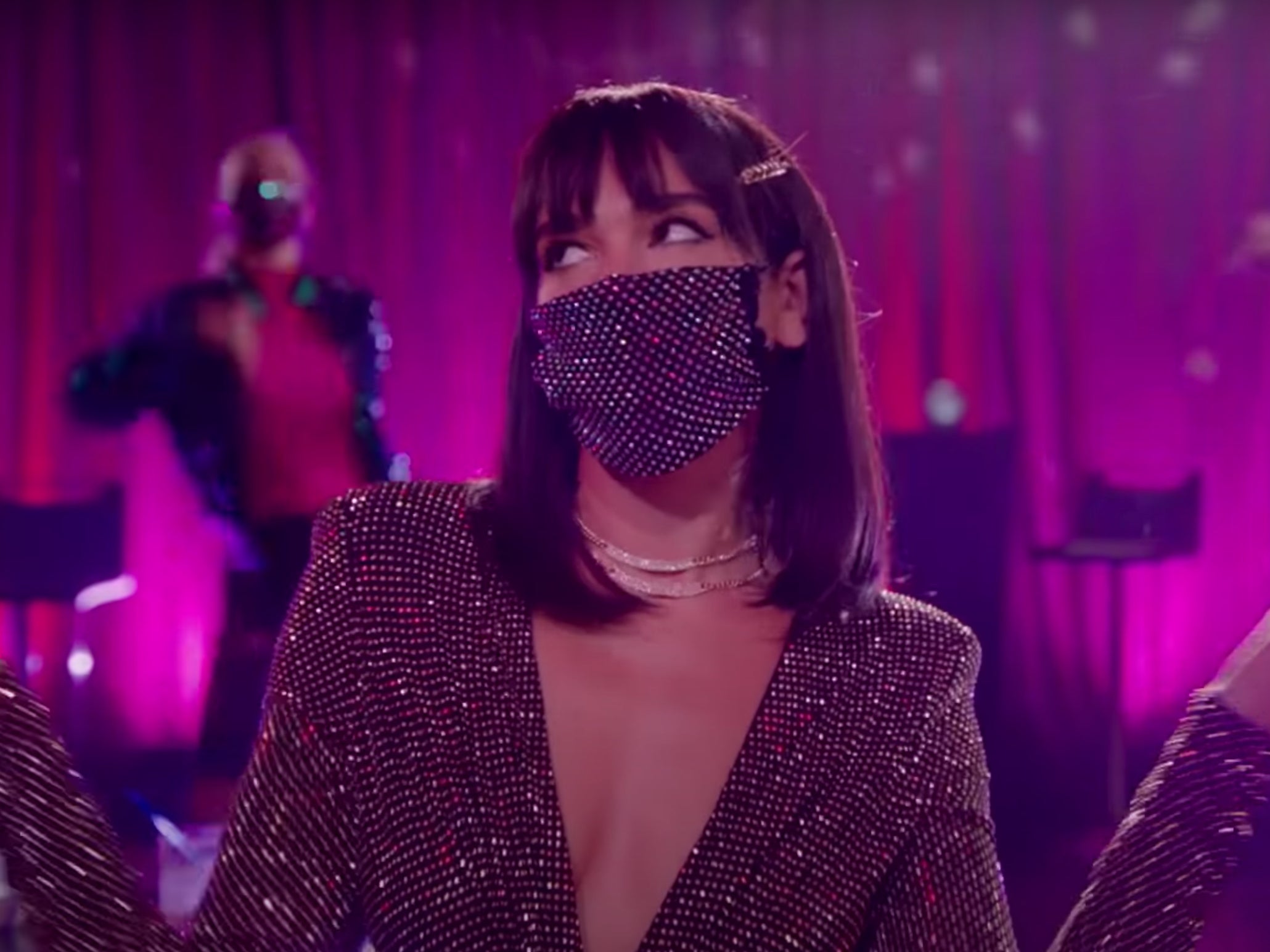 Appearing on The Late Late Show, the 25-year-old singer updated her hit songs "Don't Start Now" and "New Rules" to apply to the world of Zoom dating and temperature checks before the leaving the house.
Surrounded by a troupe of masked dancers, Lipa and Corden encouraged viewers to "grab your Lysol" before heading out, with Lipa donning a glittery face mask to match her dress.
The chorus of disco-inspired anthem "Don't Start Now" was changed to feature the PSA: "Wear a mask/Wash your hands/It's not like you have other plans."
The song then switched to Lipa's 2017 single "New Rules", with a list of guidelines for those preparing to date again.
"There's a new third base / It's when you get to see their lower face," Lipa sung. "And if you hit it off / Watch out if they start to cough."
The song then continues: "We've got new rules for dating / Safety is stimulating / It's your neighbours you're saving."
Lipa released her second album Future Nostalgia at the beginning of lockdown in March.