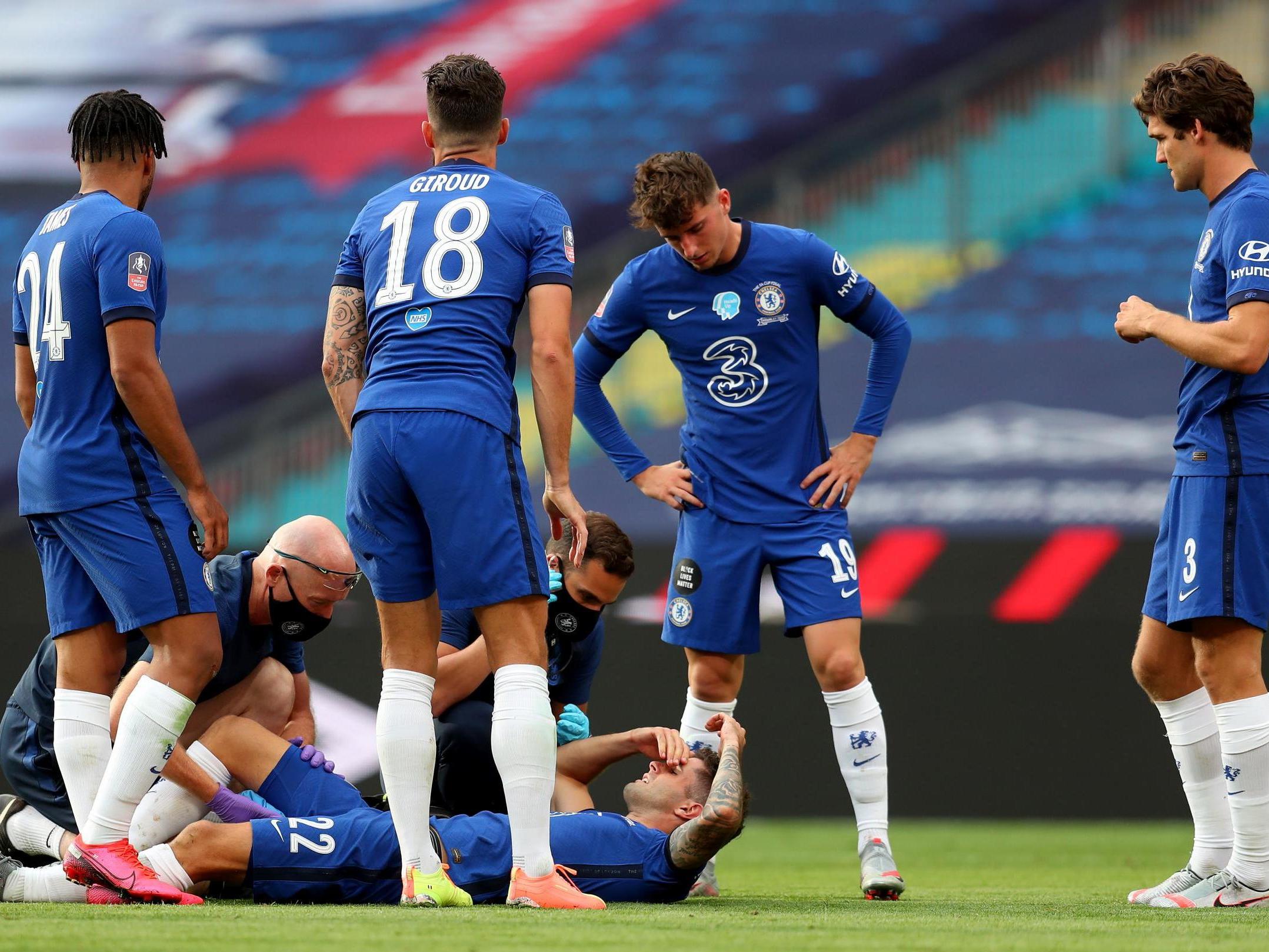 Frank Lampard felt the season came to a "tipping point" for Chelsea in the FA Cup final, as injuries mounted up and the performance level was missing.
His side were beaten 2-1 by Arsenal at Wembley despite taking an early lead, given to them by Christian Pulisic.
The Blues' forward was excellent in spells, but was one of three players who left the pitch with serious-looking injuries across the tie for Lampard's side.
It leaves them looking short for the Champions League last-16 second leg against Bayern Munich, but Lampard insisted he wasn't concerned with that match at present – which in truth looks a foregone conclusion anyway, as the Germans lead 3-0 from the first leg earlier in the year.
"I'm not thinking too much about [next week]," Lampard told BBC Sport at full-time.
"We were below par. Two hamstrings, one dislocated shoulder, we lost Willian yesterday, [N'Golo] Kante was not fit for this game, it was only if we needed him and Ruben Loftus-Cheek was out.
"We're at the end of a long season – it's not an excuse, but it felt like it came to a tipping point a bit today."
Regarding the performance and the match itself, Lampard criticised his team for not taking the final seriously enough as an event that had to be earned and won the hard way.
"We started well for 10-15 minutes. We could only blame ourselves from that point in football terms; we got complacent, took our time. A final can never be a stroll, we allowed them back in the game. A lot of today was on us.
"There are some elements in our game we've worked hard on all year, but some bits are in us as a group. We were slow, invited pressure, didn't know where to go and we didn't perform well enough to win a final."