C
harlotte Ritchie can't stop gazing at herself during our Zoom interview, so she chooses "hide myself" from the menu bar. It's not because she is trying to stop being vain, but because it's distracting. "That's better – now I can only see you," she says from her spare room in east London. The former Fresh Meat star, who is reprising her role in the hit BBC sitcom Ghosts as it returns for a second series tonight, has her hair tied back in a ponytail and is wearing a pink flowery T-shirt.
She plays Alison, a woman who inherits a haunted house that she wants to turn into a hotel with her partner Mike (Kiell Smith-Bynoe) but has come to terms with the fact that she lives with a bunch of eccentric ghosts, including the straight-laced Lady Fanny Button, poet Thomas Thorne, and Georgian noblewoman Kitty, whom she can see and hear.
The show, from the team behind Horrible Histories, is daft; it's reminiscent of the 1970s children's sitcom Rentaghost. I ask Ritchie if she has ever seen a ghost. Does she believe in the afterlife? "I'm sceptical," she says – despite being scared of the dark – "which is embarrassing to admit at 30.
"I think there are a lot of unexplained things. I think people's brains are really powerful. I won't go into it as it's unfounded but there is a lot of very energetic stuff that happens. People are connected and there are lots of reverberations of people's energy that gets left behind. So it must be kind of possible for ghosts to exist," she says.
There is a serenity about Ritchie, who has just returned from doing a food bank delivery to the local elderly community on her bike. She ponders what she says carefully, and appears to be open but guarded at the same time.
Ritchie featured in four series of the BBC's ratings winner Call the Midwife, but for many she is still best known for her portrayal of the desperate-to-be-cool university student Oregon in Channel 4's Fresh Meat from 2011 to 2016, a part she landed two weeks before she graduated from Bristol University. Earlier this year she co-starred with the Canadian comic Mae Martin in her brilliant semi-autobiographical romcom Feel Good, also on Channel 4.
Ritchie has been lauded for her performance as the previously heterosexual George, who has a whirlwind romance with recovering addict Mae (played by Martin herself) but remains reluctant to tell her friends she's in a relationship with a woman.
"The LGBTQ+ community deserve to have as complex narratives and explorations on-screen as heterosexual ones have had," Ritchie says.
It was her first major role as someone exploring their sexuality and one for which she has received a lot of fan mail from LGBT+ teens saying it helped them to come out to their parents.
"People's sexuality is such a personal thing. The best thing is to play it as truthfully as possible," she says.
The film made her look back at her childhood in the 1990s, and she realised how mainstream culture wasn't really challenging the status quo.
"There were lads' mags like Nuts and Playboy – it was still a kind of stereotypical existence – even though it looked like it was breaking down.
"I think we have such a long way to go for people to feel free. It would be nice if there isn't even a question about it. That somebody is just in love with somebody. That's all it's ever been really. It's just that everyone adds very complicated labels to things."
She continues: "But people's identity as a result of it being so marginalised is also really important. I don't mean to say it should all be ditched."
Ritchie, 30, who grew-up in Clapham South and was privately educated at James Allen's Girls' School in Dulwich, says the role in Fresh Meat was "life-changing".
But her experience as a student in the sitcom set at a fictional university in Manchester was more "raucous" than her actual university life.
As a member of the manufactured vocal harmony band All Angels from the age of 17, she had to miss out on the drunken antics of student life to protect her voice for touring.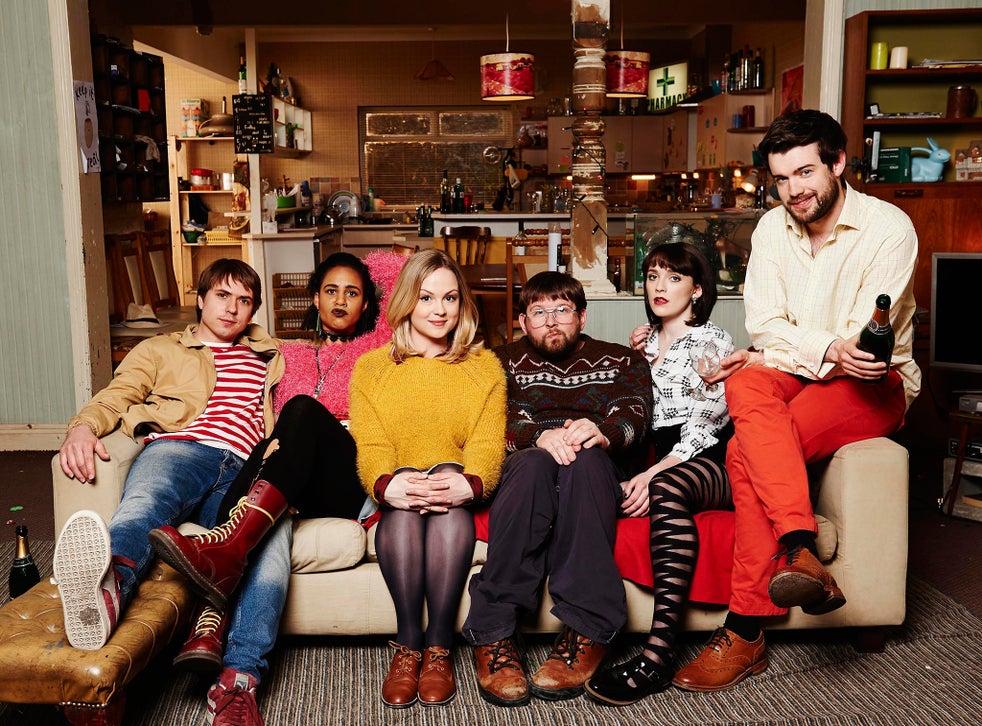 The band was signed to Universal Records and brought out three albums.
"It was bizarre; our first concert was at the Royal Albert Hall," she recalls. "It was so well marketed; it was just a huge money-making machine for them. We were marketed alongside luxury soaps. It was part of a relaxing package."
It allowed her to earn "good money", though, she admits. Still, her mum Elsie, a temporary agency worker, paid her tuition fees at university, but it meant Ritchie could pay for anything else.
"I don't think I had a lot of faith in acting as a full-time job. So in my head, I was like, I will apply for teaching training in a year's time when I have had a year of having a go at this acting thing," she recalls.
Does she think the acting industry is dominated by privileged public school-educated actors, like herself?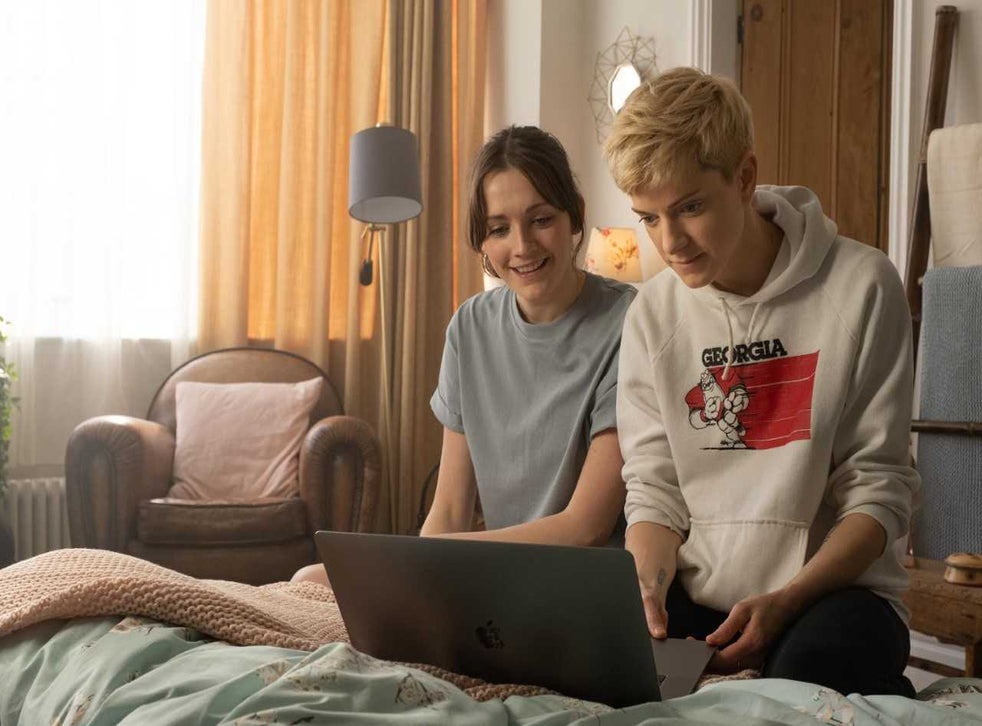 "I think it is heavily weighted towards people who even if they weren't privately educated, have money behind them that allows them to take creative risks," she says. "I was lucky to do the jobs that I did and make the money that I did but I think had I not, I would probably fall into a bracket of a person who could take that creative risk. I know that my parents would have been able to help me out. I think that is the fundamental difference; a lot of people aren't in that position."
Her character in Fresh Meat couldn't be less like her in terms of values, she says.
"Oregon is deeply ambitious, really one-track minded, and self-aggrandising; in some ways, I was impressed by her. She has a very grand idea of who she should be and will stop at nothing to get that," says Ritchie. "Whereas I don't. I don't have a five-year plan. I'm much less courageous."
She's had a run of great parts, most memorably she portrayed the earnest Nurse Barbara Gilbert in Call the Midwife. She left the role in 2018 after three years, giving the writing team plenty of notice (she gets killed off with septicaemia).
"It just felt like the right time to leave really," she says. "It was so sad, my character just basically died. It really was the end. There was no 'please come back whenever you like'. It was like, 'You can't'." I still get people messaging me saying they are in floods of tears over my death."
She has a touch of Katherine Parkinson in The IT Crowd about her as the self-interested Hannah in Siblings, as she tries to wing it at work and get her dim-witted brother Dan (Tom Stourton) out of a mess, in the BBC sitcom that ran in 2014 and 2016. But what made her want to act in the first place?
"I remember doing a short play about Toad of Toad Hall when I was about seven years old and making my friend's granddad laugh so much that I thought he was going to have a heart attack," she says. "I remember thinking this is an incredible feeling."
But despite having been warned by her mum and now retired dad Robin, who was in marketing, that acting was not a viable career, she couldn't shake off that feeling. She wanted to be in the limelight – just like those ghosts.
'Ghosts' returns on BBC One on Monday 21 September at 8.30pm