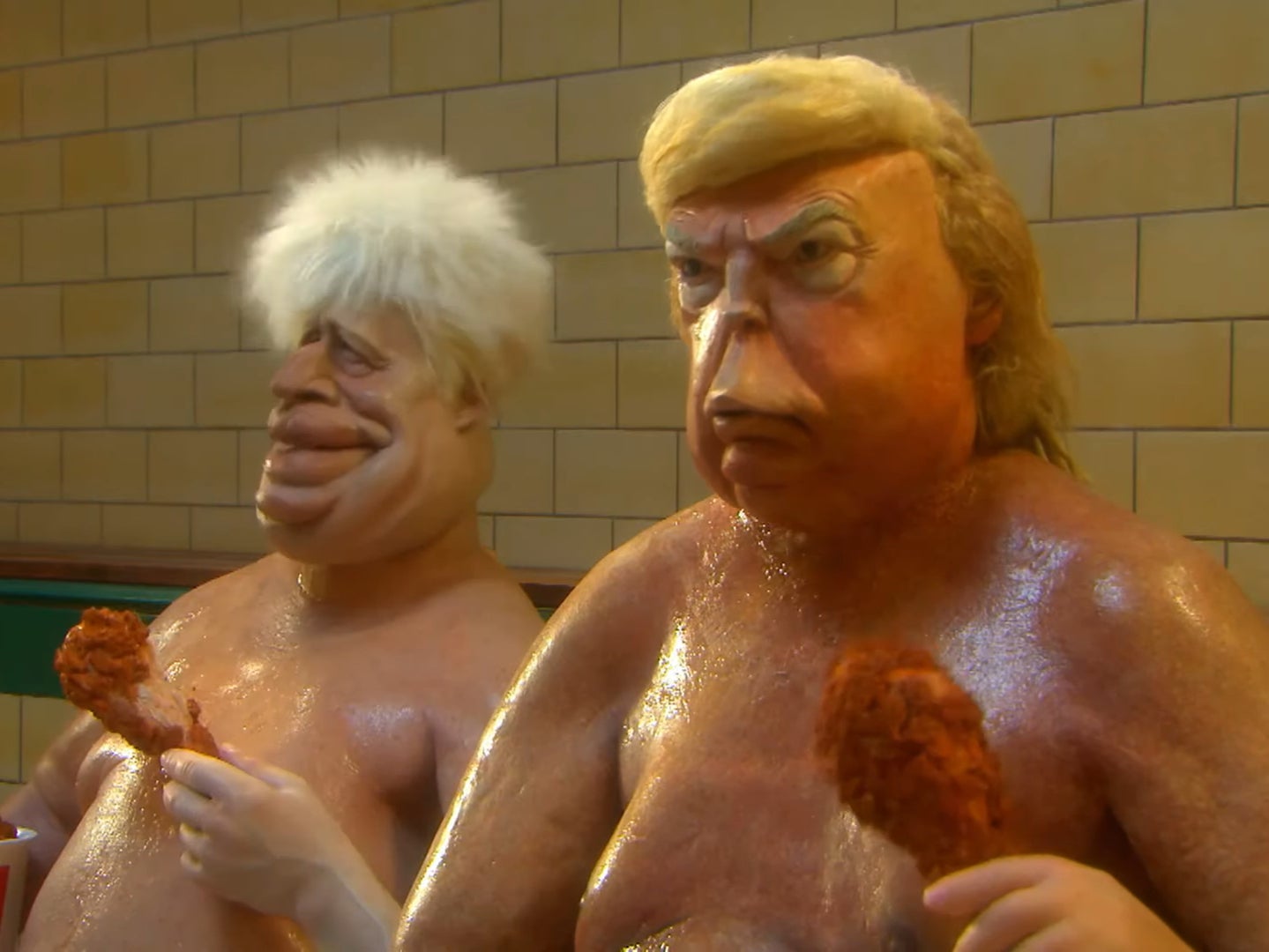 The first trailer for the BritBox reboot of Spitting Image has been released, and has been met with a mixed reaction from viewers.
The comedy series uses caricatured puppets to satirise famous faces from politics and contemporary pop culture.
A puppet version of US president Donald Trump features heavily in the trailer, appearing in conversation with a puppet designed to look like Boris Johnson.
Towards the end of the trailer, Trump and Johnson are depicted eating fried chicken in a sauna, when they get into a fight with Vladimir Putin.
The fight includes a moment of full-frontal nudity when Trump and Johnson are attacked in the genitals.
Reaction to the clip has been varied, with many people on social media stating that they "didn't laugh once".
Read More