Nico Hulkenberg will replace Sergio Perez for the next two Formula One Grands Prix after the Mexican was diagnosed with coronavirus.
Racing Point have confirmed that former Force India driver Hulkenberg will return to the grid for this weekend's British Grand Prix, as well as next weekend's 70th Anniversary Grand Prix which will also take place at Silverstone.
The German was seen arriving at Silverstone on Friday morning following Thursday evening's news that Perez had become the first driver to test positive for coronavirus, having seen an initial test return inconclusive that resulted in a second test to confirm he had Covid-19.
Hulkenberg was unable to enter the paddock until the results came back on a coronavirus test, which returned negative on Friday to enable his participation in this weekend's Grand Prix.
"I was on my way to the Nurburgring for another racing project when the call from Otmar Szafnauer came," Hulkenberg said. "That was less than 24 hours ago, so it feels a bit surreal for me right now, but I like a good challenge.
"It's obviously a difficult situation for Racing Point and Checo. He's a buddy of mine, an old teammate and I wish him a speedy recovery. I'll step in and try do the best I can for the team."
Szafnauer confirmed that the decision to select Hulkenberg over the two Mercedes drivers they have at their disposal came through his familiarity with the team, having raced for Force India in 2012 and between 2014 and 2016 before they became Racing Point. Hulkenberg's most recent season came last year with Renault, whereas Esteban Gutierrez's last Grand Prix came in 2014 while Stoffel Vandoorne was unavailable due to race commitments in Germany.
On top of that, the hurdles that Racing Point had to clear to replace Perez at such short notice left them little option than to go for the closest driver.
"It was a lot to do in a little bit of time," team principal Szafnauer said. "We had to a) find Hulkenberg and b) get him to agree to do it. We had to get him to England, get him through the process of making sure he doesn't have the virus. We had to get him a superlicence. He did a sim session this morning for 45 minutes.
"Stoffel is racing in Germany and couldn't be here. Nico knows the team a lot more than Esteban does. In that short period of time we had — we had one day. Nico knows how we operate and that is going to be key to getting up to speed."
Incredible, Hulkenberg took to the track 13 minutes into Free Practice 1, just 15 minutes after sprinting into the paddock following the result of his coronavirus test.
Perez meanwhile will spend between seven and 10 days in self-isolation, with the Mexican still on site in his motorhome before later transferring to an apartment where he will remain until given the all clear.
Racing Point have said that he is healthy, but due to the strict safety protocols in place within the F1 paddock, he will not be able to race this weekend.
The 30-year-old revealed that he travelled home to Mexico in between the Hungarian Grand Prix two weeks ago and this weekend's race after his mother was hospitalised following an accident, despite the Central American country still registering thousands of new Covid-19 cases on a daily basis.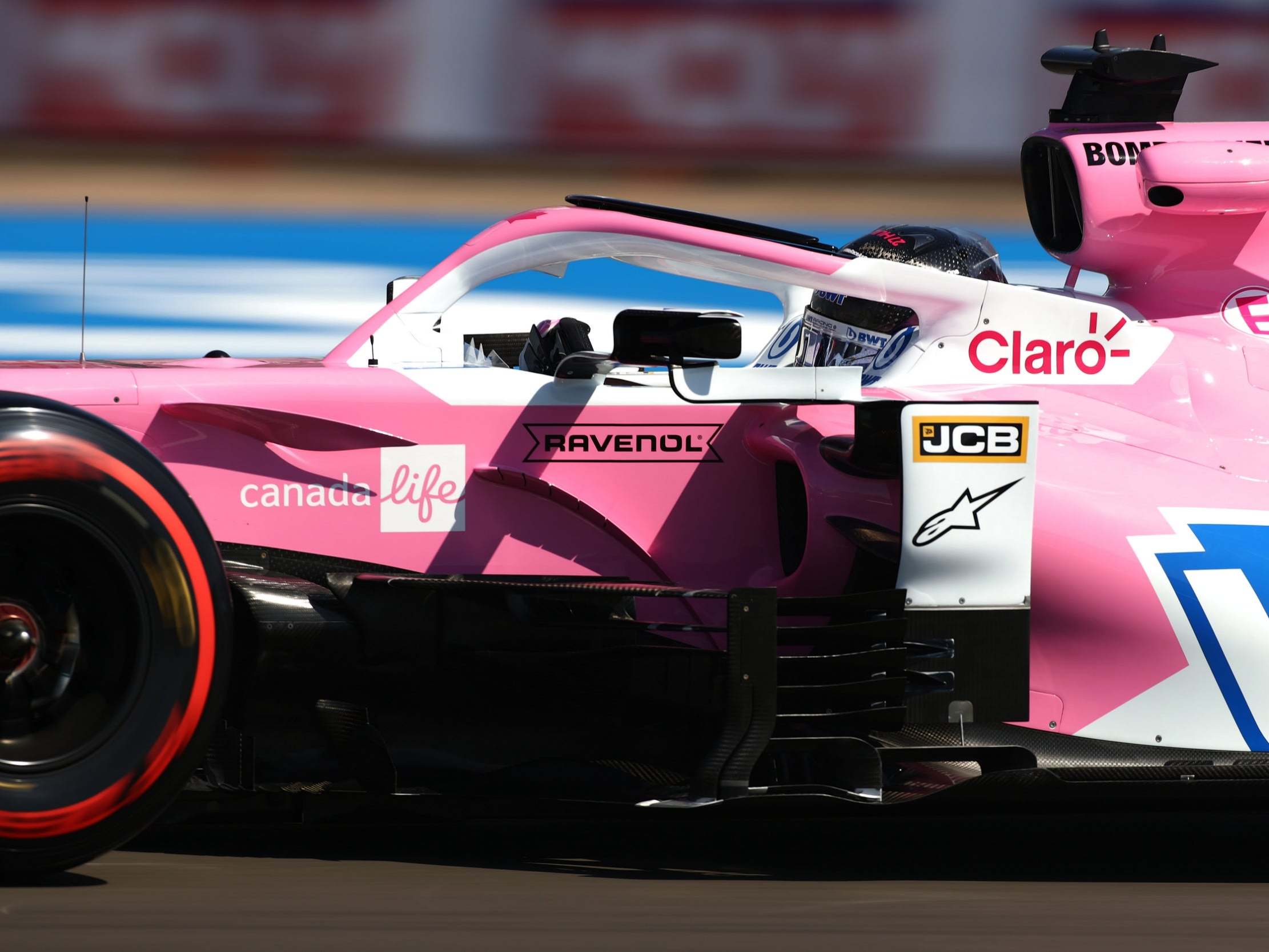 "As you know I tested positive for Covid-19. I'm extremely sad and it's definitely one of the saddest days in my career. The amount of preparation we put into this weekend to be 100 per cent ready for it, I knew I had a great car underneath me that the team had done a fantastic job (preparing). I'm really sad that this has happened but it just shows how vulnerable we all are to this virus. I've followed all the instructions from the FIA and from my team. After Hungary I took a private plane to Mexico to see my mum because she had a big accident, so as soon as she left hospital I was able to see her and then I came back to Europe, the same way with all the protocols in place and I just got it there – I don't know where. I have no symptoms at all so it just shows how vulnerable we all are to this.
"I want to thank all my fellow drivers for all the support that they've given me, and my team, the authorities and the fans. Sitting here, it's a tough moment for me at the moment but I'm sure I will come back stronger from this, and just to stay safe, look after yourself and look after your families and I hope to see you soon at the racetrack."
Szafnauer added: "He's well, he's asymptomatic. He feels completely fine. We're going to monitor his health in this situation. He's isolating now and hopefully with time the virus will dissipate out of his system. He has moved from his motorhome to an apartment that he will be isolating in."