In 2018, Beanie Feldstein fulfilled a lifelong dream. The star of Lady Bird and Booksmart, who was so obsessed with musicals growing up that she begged her parents to throw her a Funny Girl-themed party for her third birthday, appeared on Broadway. Alongside Bette Midler, no less, in a critically acclaimed production of Hello Dolly. But the 10-month run was physically gruelling – and so Feldstein found herself losing weight. That's when the unsolicited compliments began. People would tell her she looked "amazing"; "tiny"; "half your size". Even her therapist remarked upon it.
"Women specifically, but also men and non-binary people, are shamed, watched and monitored," says the 27-year-old now, speaking to me from her childhood bedroom in California, where she's been quarantining with her family. "Our society is so deeply obsessed with tracking and monitoring people's bodies and it's so ridiculous to me. Our bodies are these beautiful things, and they can be strong or sexy or cosy. They're our vehicle to get through the world. My biggest hope for society is just to accept people where they are in that given moment and to not really give a damn."
When it first started happening, Feldstein wrote an article begging people to "please stop complimenting me on my body". It struck a chord. Hundreds of people wrote to her to share their own similar experiences. Some of them were losing weight because they were sick, and found the compliments deeply distressing. "So many people said, 'They're telling me I look incredible, and I'm ill'," she recalls. "Our society has conflated thinness with goodness. 'Thin equals good, fat equals bad.' And I think it's so damaging. It's frightening, honestly."
Feldstein's convictions on the topic have made her think twice about accepting certain roles. "Unfortunately my whole life, even as a little girl, my weight was something that I had to include in my narrative of myself," she says, "and as I got older, I just refused to accept it. And so I want to be a part of art that refuses to accept it as well. I'm very specific about parts I take in terms of how they discuss bodies."
Take her latest role in How to Build a Girl, based on the 2014 coming-of-age novel by Caitlin Moran, which was itself based on the British journalist's own teenage years as a prodigious, precocious music critic. At a hot-tub party for which she has forgotten to bring a bathing suit, Feldstein's character Johanna – a working-class teenager from Wolverhampton – overhears her male music-magazine colleagues mercilessly mocking her weight. It seems as though she might slink away. Instead, she storms out of the bathroom, where she was midway through fashioning a bikini out of carrier bags, and lets rip. "I've been chased, and humiliated and been utterly alone," she says, seething, "and I still got up, put on my lipstick and wrote every last one of you motherf***ers off the page."
"It was one of the most empowering scenes I've ever filmed, and I was wearing two literal plastic bags," says Feldstein with a hoot of laughter. "She leaves them in the dust, and that so rarely happens in films about teenage girls – specifically in conversations around their bodies. It would have changed my life at 13 to see that. It would have changed my whole life."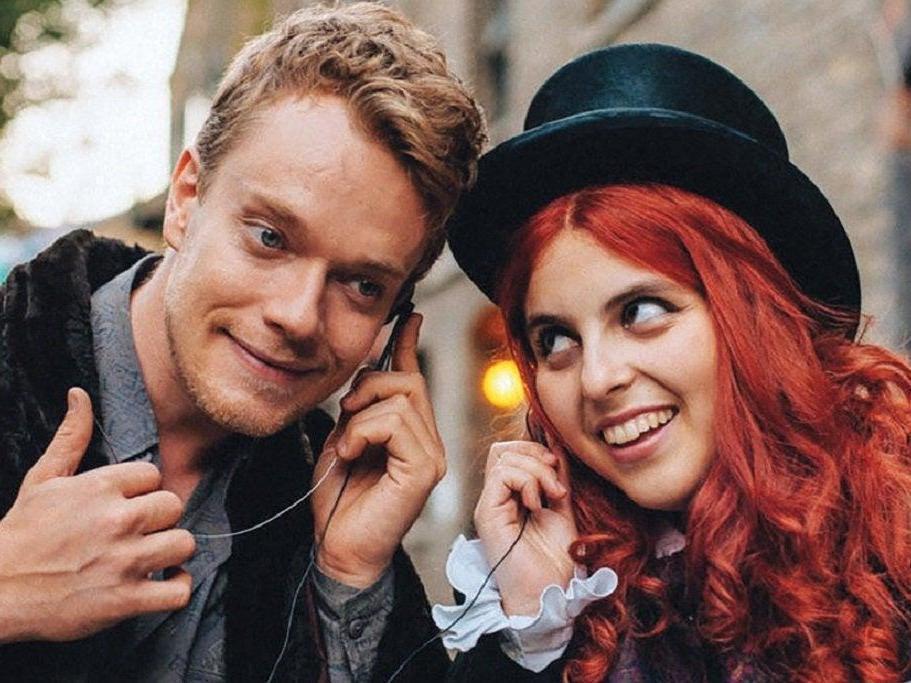 What How to Build a Girl's gung-ho protagonist lacks in life experience, she makes up for in self-belief and top hats. It is a film as ramshackle and well-meaning as its lead, a little rough around the edges but held together by the unshakeable charm of Feldstein – who has become so beloved that people have started approaching her brother, Jonah Hill, to tell him how much they love her work.
Feldstein was terrified to take on the role – not least because as a dyed-in-the-wool Los Angelean, she had to learn a regional English accent that most Brits couldn't even nail. She did so (just about) by working full-time in a feminist gift shop in Wolverhampton for three weeks. "In addition to the accent, she's a very brave, adventurous young woman and I was very intimidated by that journey," says Feldstein. It was worth it. "I was exhilarated by it and so connected to her spirit."
Johanna tries on different costumes and identities throughout the course of the film – some more successfully than others. Is that something Feldstein did as a teenager? "Oh, of course, we all do," she says brightly. "I can't even say that I'm necessarily done with it. Maybe the shifts in the styles and the clothing and the eyeliner get smaller as we get older, but we're all trying on different ways of interacting with the world, and that's a journey that's never done. I started the first day of middle-school wearing a camouflage miniskirt, and I can't say that's necessarily my style," she adds with a laugh. "But we all go through huge emotional and spiritual changes throughout our life. That's what makes life worth living, and how I really connect to Johanna is that we both really love the world. Even though it knocks us down."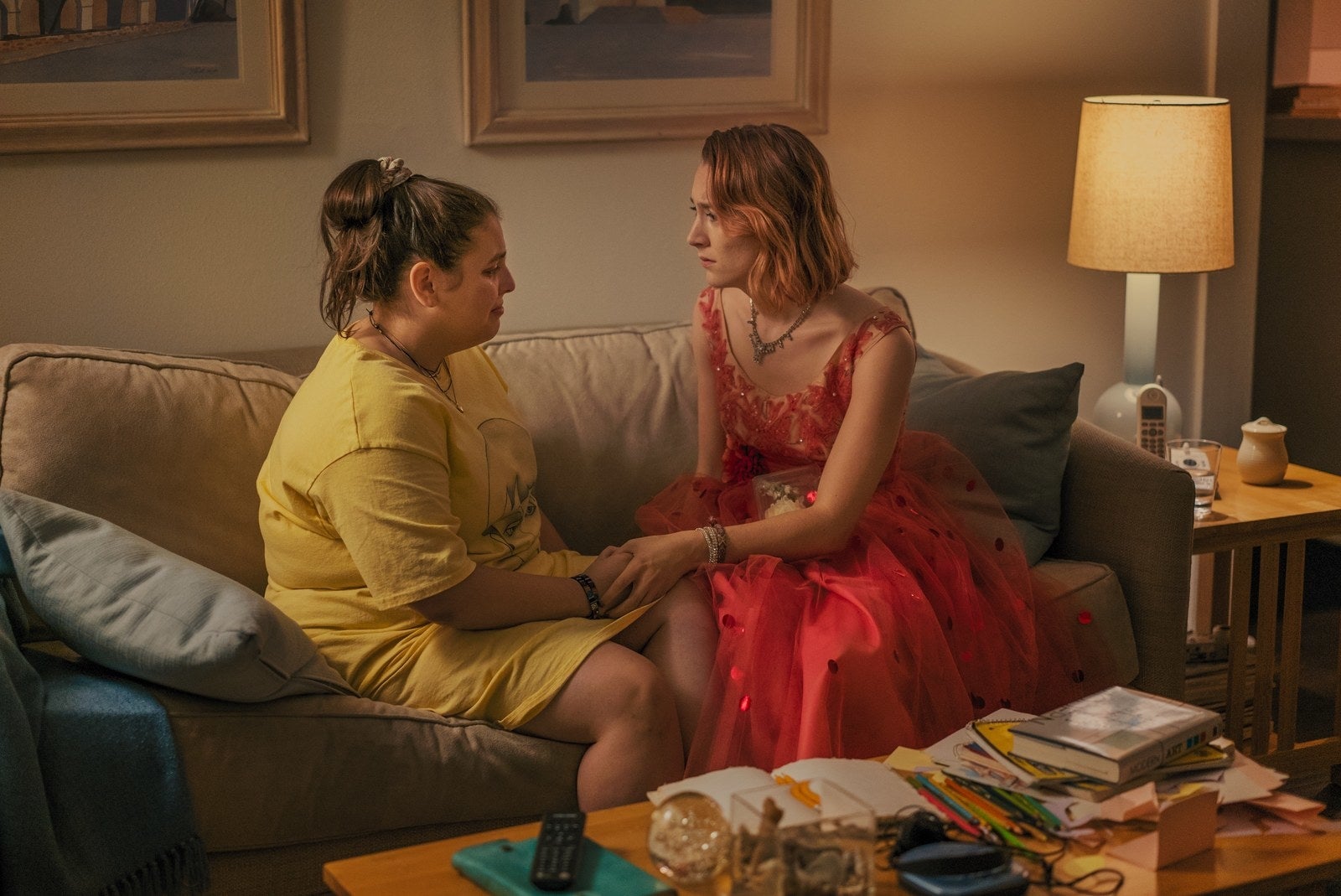 Feldstein – who's technically named Elizabeth but has been nicknamed Beanie since the age of three – is effusive in the extreme. A perennially optimistic former theatre kid, she speaks so expressively that she seems permanently poised on the brink of breaking into song. It's a brightness that comes across on-screen, too, where she plays young women who are not so much ignorant of the world's cruelty as determined to overcome it. As Saoirse Ronan's best friend Julie in Greta Gerwig's remarkable directorial debut Lady Bird (2017), she not only provided some of the film's greatest comic moments – never again will I hear the word "titular" without thinking of her – but its most affecting. And then there's Olivia Wilde's Booksmart (2019), another debut film from a female director, this time about best friends Molly (Feldstein) and Amy (Kaitlyn Dever), Grade-A students who decide to cram four years' worth of high-school hijinks into one night.
"It's important for young people to feel seen and heard and not belittled by the media that represents them," says Feldstein. "I feel very proud to be a part of three very, very special works around teenage girlhood."
In Booksmart, Molly and Amy are aggressively supportive of one another. Amy also happens to be gay – though we don't see her coming out, because she did that years ago. "Coming out stories are so deeply important and we need thousands of them," says Feldstein, "but also, what happens after? What happens once you've come out and you're young and you're just living? What does that look like? Booksmart went from that angle." I mention that last year, Arrested Development's Alia Shawkat told me that she would have probably come out a lot sooner had Booksmart been around when she was a teenager. "That's so funny," says Feldstein when I mention this, "because I just finished all of [Shawkat's noirish comedy drama] Search Party and I am obsessed with that show, so that's very exciting."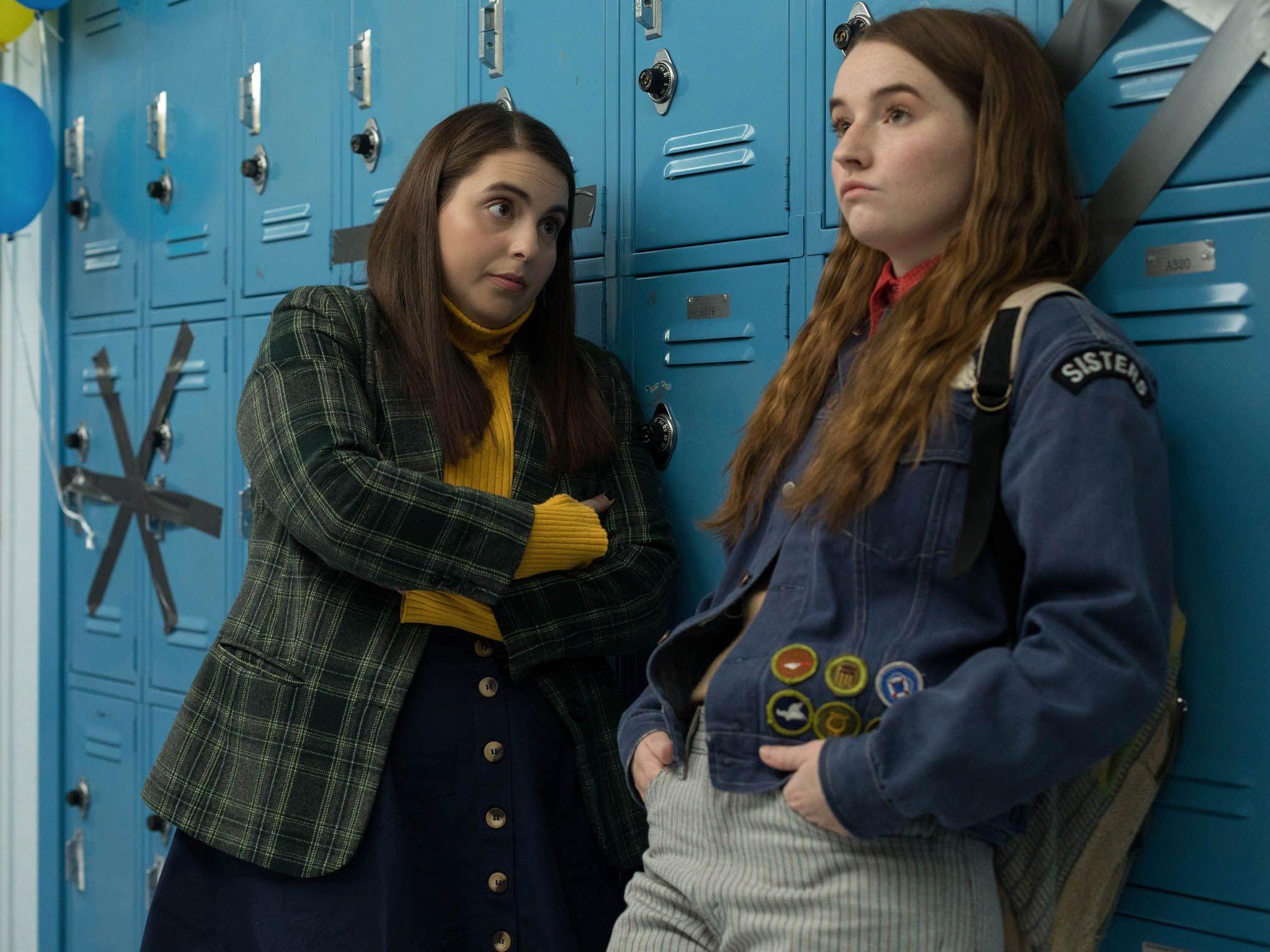 Feldstein met her girlfriend, the film producer Bonnie Chance Roberts, when they worked together on How to Build a Girl. Before then, unbothered by the boys she had dated, she just assumed she wasn't the relationship type. Then she fell in love, and suddenly all those sappy songs and movies made sense. Does she think, like Shawkat, that she might have come to her sexuality sooner if there was more queer representation in art?
"I was such a late bloomer," she says. "I didn't find myself in that way until my mid-twenties. I wasn't keeping anything from myself or others – I just hadn't come to that conclusion yet. Society is learning – and it should have learnt a lot earlier – just how deeply impactful representation is."
When it comes to representations of queer people in particular, "in some ways, I wish I had thousands more when I was younger", she says, "but in some ways, I just may have always been a late bloomer." She laughs. "That's just who I was destined to be."
'How to Build a Girl' is out now
tinyurl
is.gd
v.gd
v.ht
clck.ru
ulvis.net
shrtco.de