The sketch, which opened the new series of Bake Off, saw Lucas wear a blond wig and stand behind a podium akin to the one used at daily coronavirus briefings.
"Stay alert, protect cake, save loaves" was written on the podium.
It also saw the show's judges, Prue Leith and Paul Hollywood, offer advice on the pronunciation of "scone", and Lucas-as-Johnson bumbling his way through a press conference about the famous Bake Off tent.
Ofcom has confirmed that the sketch has so far received 202 complaints from viewers, yet the television regulator has yet to decide whether they will investigate the sketch.
One viewer suggested that the cakes looked like there had "been a fire at Madame Tussauds".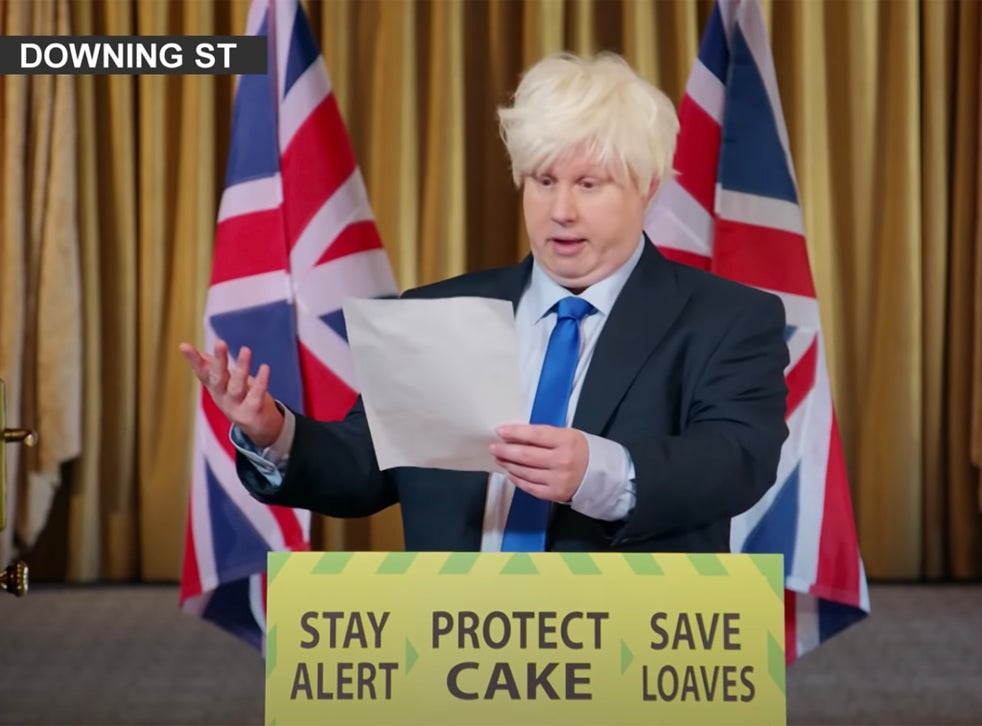 Another joked that a cake allegedly made to look like actor Lupita Nyong'o constituted "a hate crime".