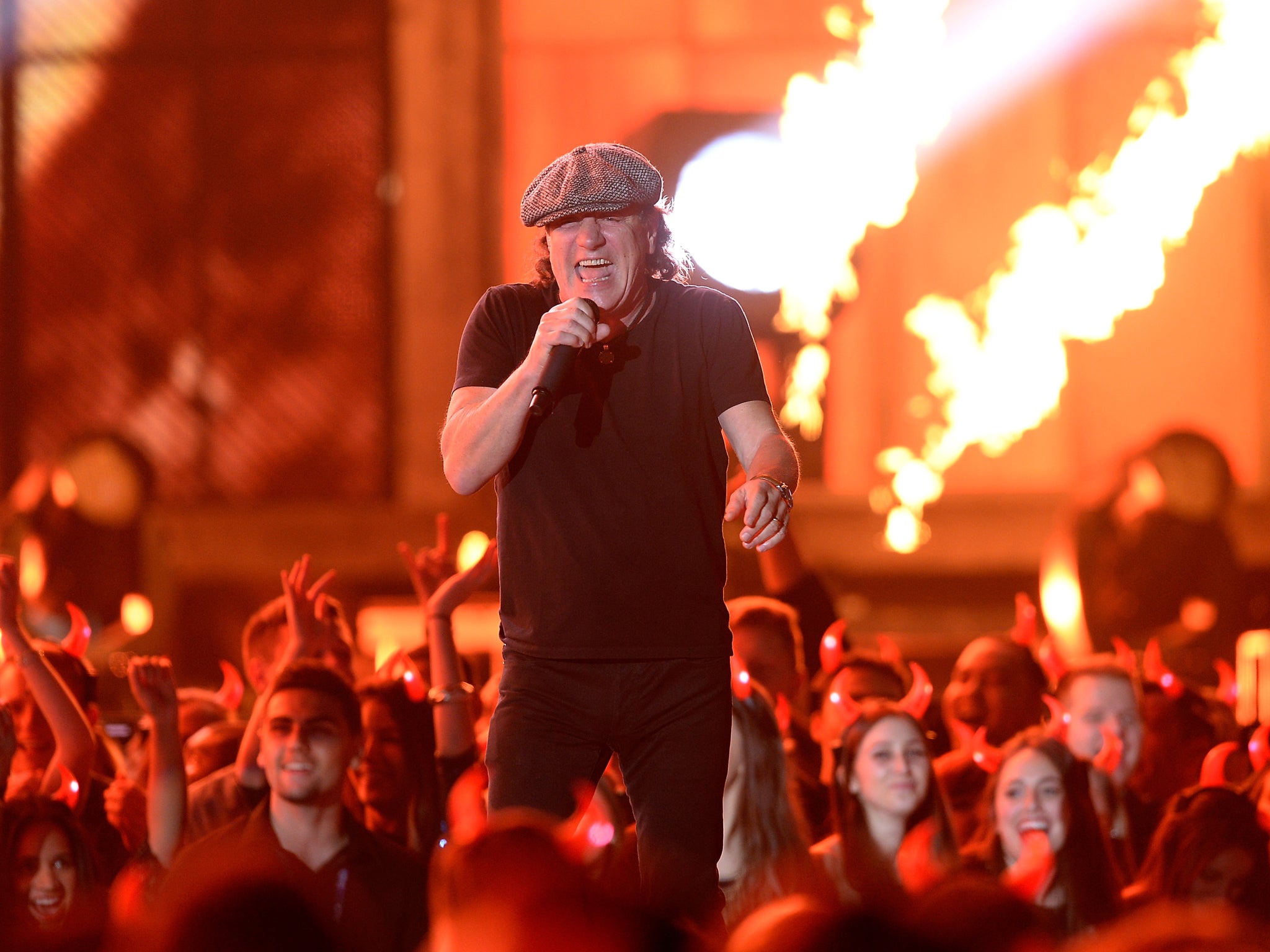 AC/DC have reportedly been pictured in a live video shoot that shows singer Brian Johnson back with the band.
A Brazil-based AC/DC fan group claims the photos were briefly posted to the band's official website last week, before being removed.
The fansite said that the shoot took place in the Netherlands.
Rumours of an AC/DC reunion first emerged in 2018, when Johnson and estranged drummer Phil Rudd were spotted outside Warehouse Studios in Vancouver, where the band had recorded a number of earlier albums.
Fans were convinced that the band were working on a new record that would include the work of late rhythm guitarist Malcolm Young.
AC/DC's longtime engineer Mike Fraser, who was photographed with Johnson and Rudd at the same location, later confirmed they were in the studio "doing something".
Former Twisted Sister frontman Dee Snider, a friend of the band, claimed in July that a new AC/DC album had been delayed due to the coronavirus pandemic.
"This is going to be a miracle of technology," he said. "What will be achieved, the reuniting of the band that we know for one more album, is going to be uplifting and heartbreaking at the same time because nothing goes on forever. But this is the ultimate 'one more time.'"
The Independent has contacted the band's representative for comment.