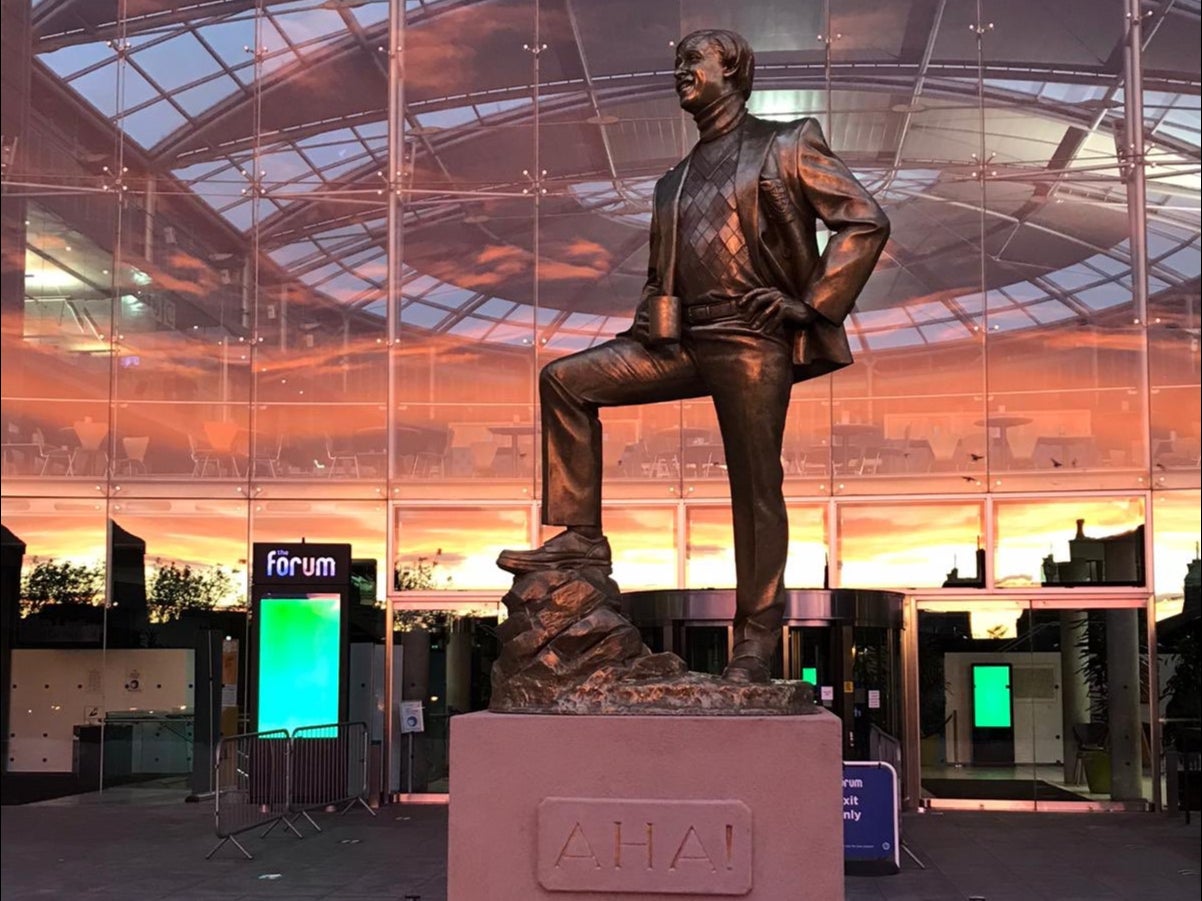 The iconic character, who is played by Steve Coogan in a variety of BBC series including I'm Alan Partridge and This Time with Alan Partridge, has been celebrated with a large brass model, which is currently at The Forum until Saturday (26 September).
The work was created by sculptors Nick Dutton and Gavin Fulcher, who work in film and have sporadically worked on the statue for the past three years.
In the work of art, Alan is seen wearing a suit, argyle tank top and polo neck while standing with his foot up on a rock and clutching a cup of tea.
The plinth on which the statue stands is inscribed with the character's catchphrase: "Aha!"
Describing the project as "a bit of fun", the pair said that the statue was a "gift to Norwich", the town from which Alan originates.
"When you go to uni and meet new people, you say you're from Norwich and people instantly mention Alan Partridge," Fulcher told BBC News.
"He is so synonymous with the city, and the people have taken to him too."
Coogan has recently launched a podcast as Partridge called From the Oasthouse, which is exclusively available to listen to on Audible.